Rianna Henry has carved a niche for herself in the hairdressing industry with her signature blow dries on afro hair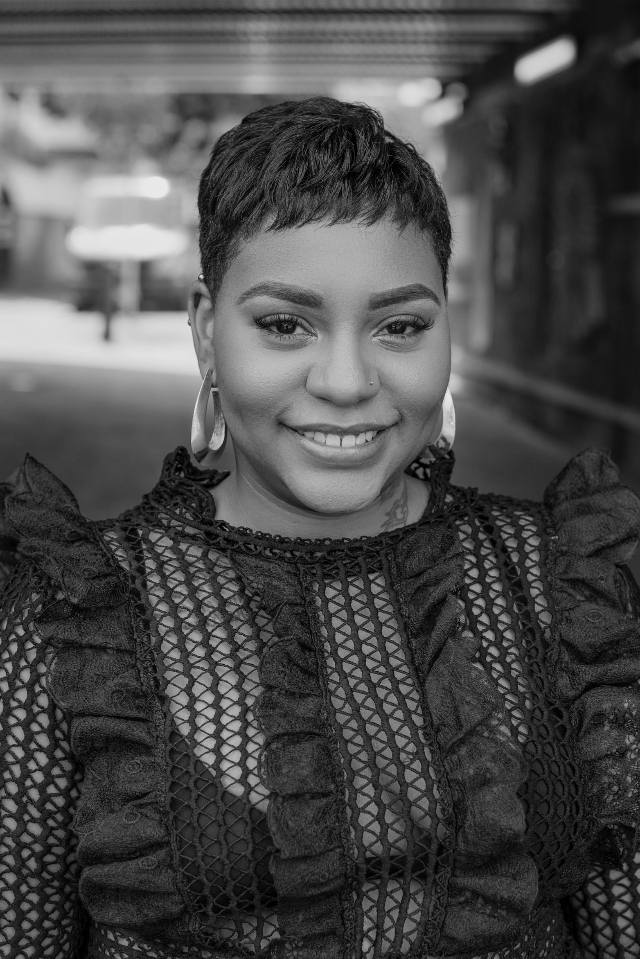 Rianna Henry is passionate about all things blowdrying – even her Instagram handle @theblowdryartist promotes her prowess with the hairdryer. She has created an army of loyal clients for her signature blow dries. Her talents don't stop there however, she's also a freelance session stylist, covering all aspects of hair work, including editorial and runway hair.
Rianna started out in hairdressing at the age of 17, working for an award-winning independent afro salon in South West London, where her love of hairdressing was ignited as she learned from the best in the industry how to create incredible hair for the most textured hair types.
From there Rianna moved to a corporate salon brand where her passion for editorial and runway hair began, working alongside multi award-winning hairstylists and art directors.
Knowing she had so much more to offer, Rianna took the step to work for herself as a session stylist. It was a move which paid off as she has since collaborated with brands such Nike, Fila and L'Oréal Professionnel and styled hair for magazines such as Wonderland, Disorder UK and Ellements Magazine.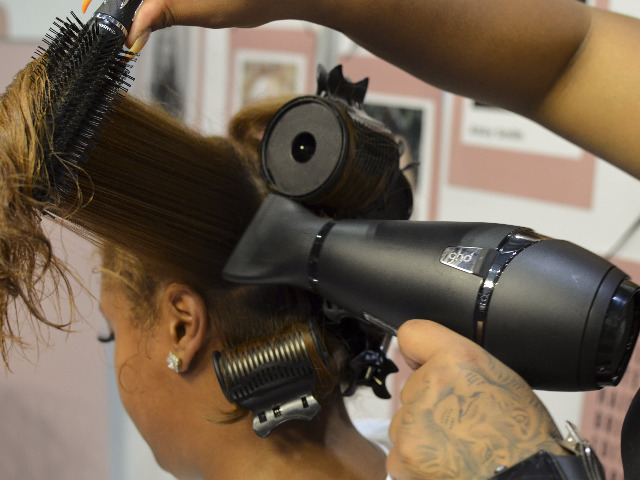 As well as session work, Rianna has also built a loyal client following, all clamouring for her beautiful blow dries and stunning styling, provided in the comfort of their own homes. This working arrangement allows Rianna the flexibility to pursue another of her passions – education. She now offers salons and independent hairstylists bespoke training to elevate their blowdrying skills, as well as taking to the stage to her share her expertise with larger audiences.
A backstage regular at African Fashion Week London, Rianna has assisted lead hairstylist Allan Henry for the past five years and loves the creativity and inspiration and spontaneity of show work.
Today, Rianna continues to grow her profile with her infectious personality and brand of beautiful, wearable hair.
We caught up with Rianna and posed a few quick questions…
What are your three must-have hair tools?
• The new ghd helios hairdryer is the number one tool in my kit bag – I absolutely love it! Not only is it comfortable to use but it's also so fast and delivers a beautiful smooth and shiny finish.
• Tangle Teezer Thick & Curly Detangling Hairbrush – this is perfect for every hair type from relaxed to natural curls of 4c – it glides through the hair so is great for detangling without pulling. It can also be used on wet and dry hair.
• Kent Brushes are my ultimate favourite brushes – I love that the handles double up as sectioning tools.
We've all been told that heat is bad for afro hair. Is there such a thing as a 'healthy blow dry?'
Yes, there is such a thing as a healthy blow dry and my clients are proof of that. I have clients who, when I first started visiting them, would always have their hair blowdried and then use a hot tool straight afterwards. However, heat damage is very real, and I quickly got them out of the habit of always needing straighteners or a curly tong after their blow dry, thanks to my signature technique, tools and products.
Always blow dry afro hair at 70% dry as it is at its most fragile when it's wet and is easily damaged. A natural bristle brush is great for getting those little baby hairs around the hairline nice and smooth without the need for a straightener. For afro hair, I like a combination of a creamy leave-in conditioner, a heat protector and then a light oil before blowdrying, as it leaves the hair soft and shiny, whilst protecting it against the heat of the hairdryer.
Depending on the look I'm creating, rollers and pin curls are my added favourites to give hair body and bounce or a nice loose wave.
Are all hairdryers created equal – is there a maximum temperature for hairdryers?
Not all hairdryers are created equal, I've been through my fair share of them over the years – from spending £100s to spending about £20 and they vary greatly. Personally, I always look at the wattage and weight of a hairdryer as well as any additional features it might offer, such as a cool shot, speed control and accessories. These features are all important to me as they will ultimately affect the way I blow dry.
Lastly, what are your post-lockdown plans
I am extremely excited to get back to my clients on 4th July – I've missed them so much!
As well as visiting clients I will also be teaching in-salon – educating stylists on how to create beautiful blow dries. I can't wait for this as I have really missed teaching, sharing my skills and my love of blowdrying.
And I can't wait to get back to seminars and masterclasses – I love sharing my knowledge and experience with larger audiences.
---