Exercise your smile muscles with the Ciate London x SmileyWorld makeup collection
Known industry-wide for their innovative and creative approach to beauty, Ciate London lit up the House of Commons with a 25m wide projection of a lipstick-wearing smiley, to remind the world of the importance of a smile, more now than ever. The projection comes after research commissioned by the beauty brand, discovered that lipstick and mascara are two of the biggest confidence boosters, with red lippie being revealed as the ultimate mood-bosting, confidence-lifting shade, followed by nude and light pink.
A staple in makeup bags globally, the research found that one in every six people asked couldn't even imagine leaving the house without lipstick. Ciate London collaborated with lifestyle brand SmileyWorld, to produce a collection that brings a much needed dose of positivity, self-expression and mood-boosting ingredients that empower confidence and self-expression.
Smile On Lipstick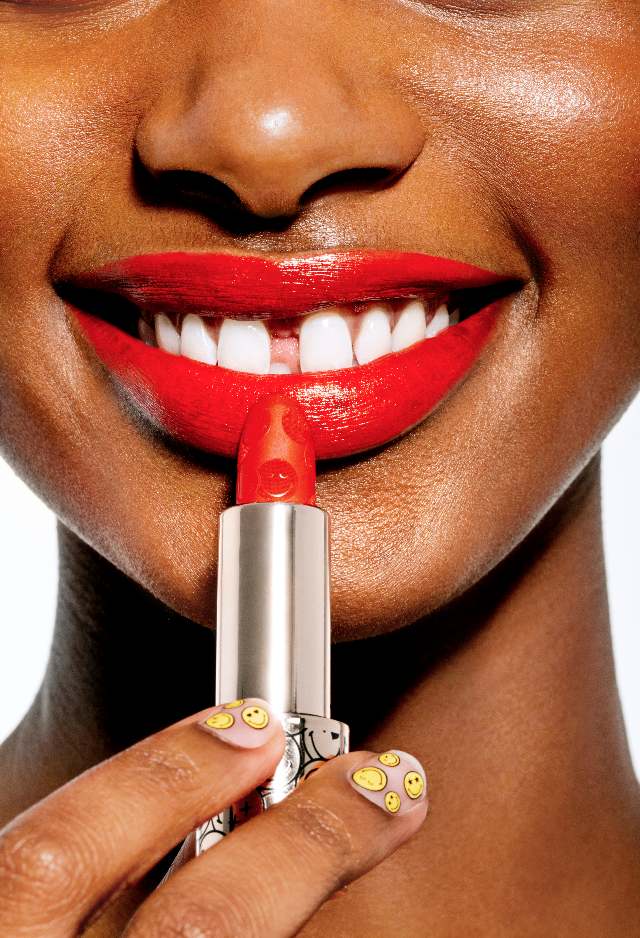 There is no better accessory than a smile. Intensely pigmented and infused with mood boosting poppy and energising cacao extract, the Smile On Lipstick (£18) leaves the lips with a satin soft, demi-shine and injection of rich colour. Available in two ultra-wearable shades: Be Kind (nude) and Be Proud (red), the lipstick leaves your lips looking full, nourished and feeling fabulous.
Keep An Eye On Coloured Mascara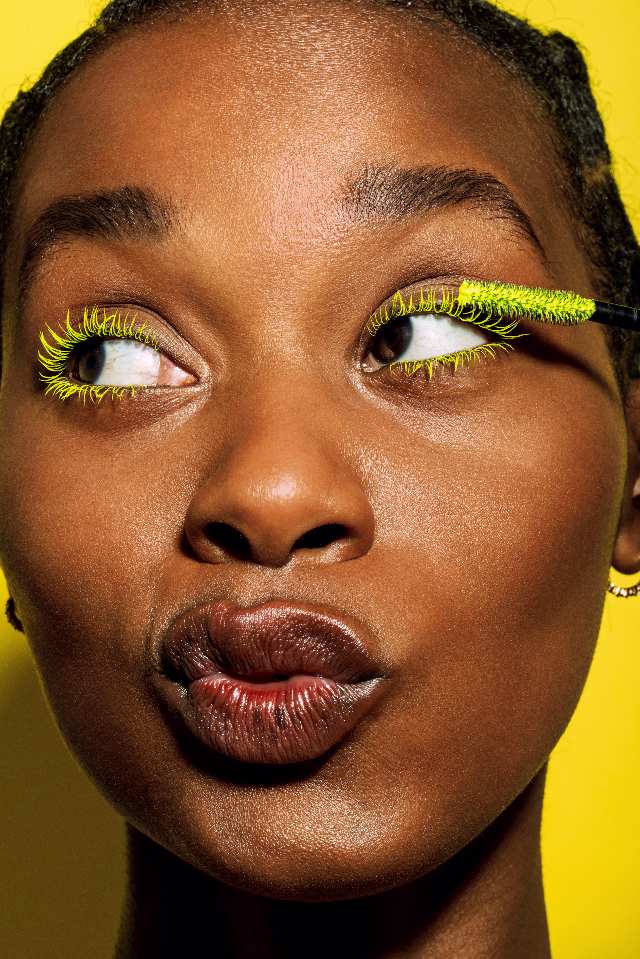 Available in shades: Be Brave (pink), Be Bold (aqua) and Be Happy (yellow)
It's time to make your lashes pop. It's the Nineties trend that we can't get enough of, meet Keep An Eye On Coloured Mascara (£16). Add instant drama to your lashes or highlight the tips with an injection of playful, high intensity colour. This fun-loving vivid pigment brightens any day. The shades: Be Brave (pink), Be Bold (aqua) and Be Happy (yellow) can be worn alone or over black mascara. Are you brave enough?
Stick On Nail Stickers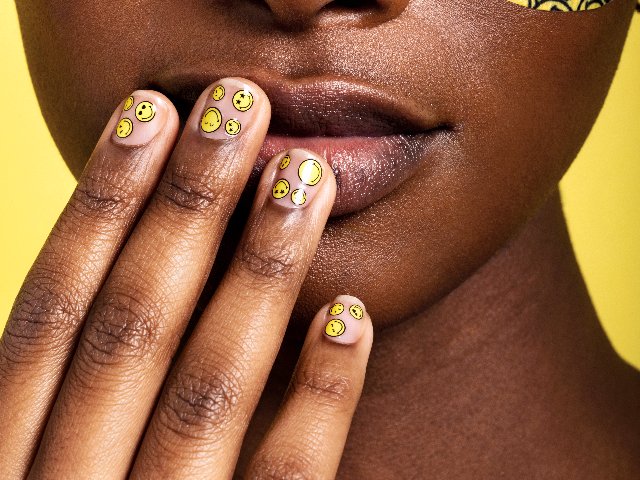 Create an insta' worthy mani in minutes with the Stick-On Nail Stickers (£16/288 stickers per pack). The eye-catching nail stickers are super easy to apply. Simply lift your chosen design off the sheet and apply onto a polished nail for a mood boosting, feel good nail look in seconds. For extra longevity? Lock in the sticker with a clear top-coat, and cheat your way to a pro look manicure, wherever you are.
Wink On Eyeshadow Palette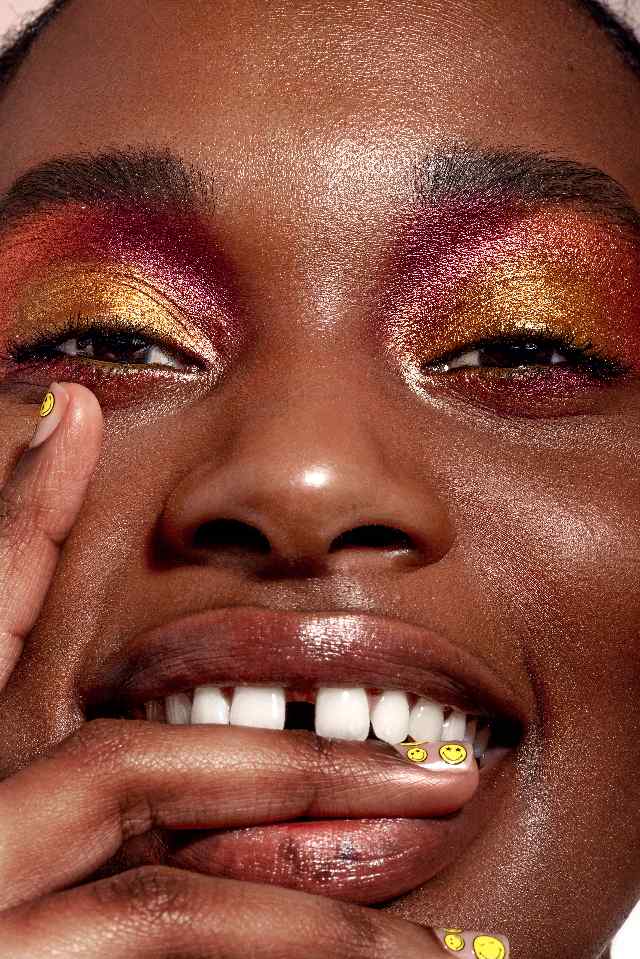 The eyes are the ultimate artist's canvas. Experiment with intense colour and shimmer with the Wink On Eyeshadow Palette (£25), with four mix-and-match metallic shades, designed to enhance and complement the eye. Featuring four shades: Be Playful (metallic purple), Be Hopeful (bronze), Be Strong (gold) and Be Vibrant (burnt metallic red). Formulated with the signature Smiley collection mood enhancing poppy and energising cacao extracts.
---