Braided bobs are on our radar as one of the top summer styles. As the love child between the classic bob and reliable braids, they'll be on your radar, too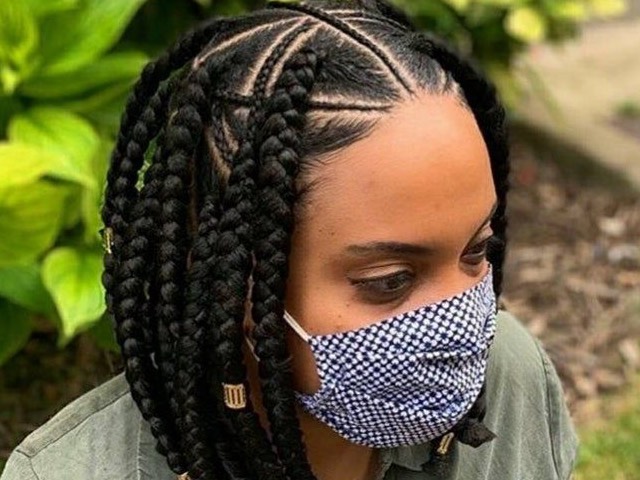 The braided bob, one of the most beloved hairstyles of the '90s, has come back full swing. There's no question of 'why', because the effortless style is just as fashionable as it is functional. The braids protect your hair from the humidity of the summer, while the short length is a chic match for any of your cool-girl outfits. And if you need some convincing, here's three reasons why braided bobs should be the next style that you book.
They're lightweight
Waist-length braids are usually the go-to for anyone wanting a convenient and cute style. However, dealing with hair down to your back isn't always practical for the summer months. Then, there's the option of putting the braids into a ponytail or bun, but that can be heavy on your head. Braided bobs are the perfect solution because you can get the same satisfaction of waking up flawless, minus the hassle of having hair down your back.
You can spice them up
Braided bobs don't have to be basic. There are endless ways to try this trendy style, but with some personal touches. If black braids aren't your thing, you can sport a honey blonde look, or even try red for a pop of colour. If you're wanting a less permanent way to add to the look, you have loads of accessories to choose from. Hip clips, funky scrunchies and glossy cuffs are just some of your options.
Your celeb style queens have participated in the trend
You don't have to take our word for it. Take inspiration from your favourite stars like Amandla Stenberg, Tessa Thompson and Marsai Martin. These beauties have rocked braided bobs on red carpets and the 'gram. What are you waiting for?
---
More braids…