Q&A with chemist, inventor and product founder Rose Rice, comedian Deon Cole
Post by Candace Dantes
It's a toothpick-like tool that shuts down massive scalp-scratching moments. No nail involvement. No crazy head patting. And no more weird stares from the car at the traffic signal next to yours. When ez-scratch arrived at my country cottage, I wasn't too sure if it would actually work. Reason being: I naturally sprout locs of thick, new growth proportions. That means I have to put a little more nail — and wrist — labor into scratching my itchy scalp areas.
But y'all: This hair gadget does itch-free wonders. Its soft, rounded end easily slips into your crown and firmly massages irritations buried beneath locs, braids, wigs or extensions. And pure reli-e-e-e-f. In a sanitary fashion at that — which is vital in today's world health scare.
With March celebrating Women's History Month, I was able to speak with ez-scratch's U.S. inventor Rose Rice and her partner celebrity comedian Deon Cole about this nifty, universal instrument. Rice also holds 15-plus years as a chemist. She's contributed to Fortune 500 companies like Shell, Huntsman and AkzoNobel. Rice follows in the hair invention footsteps of Madam C.J. Walker.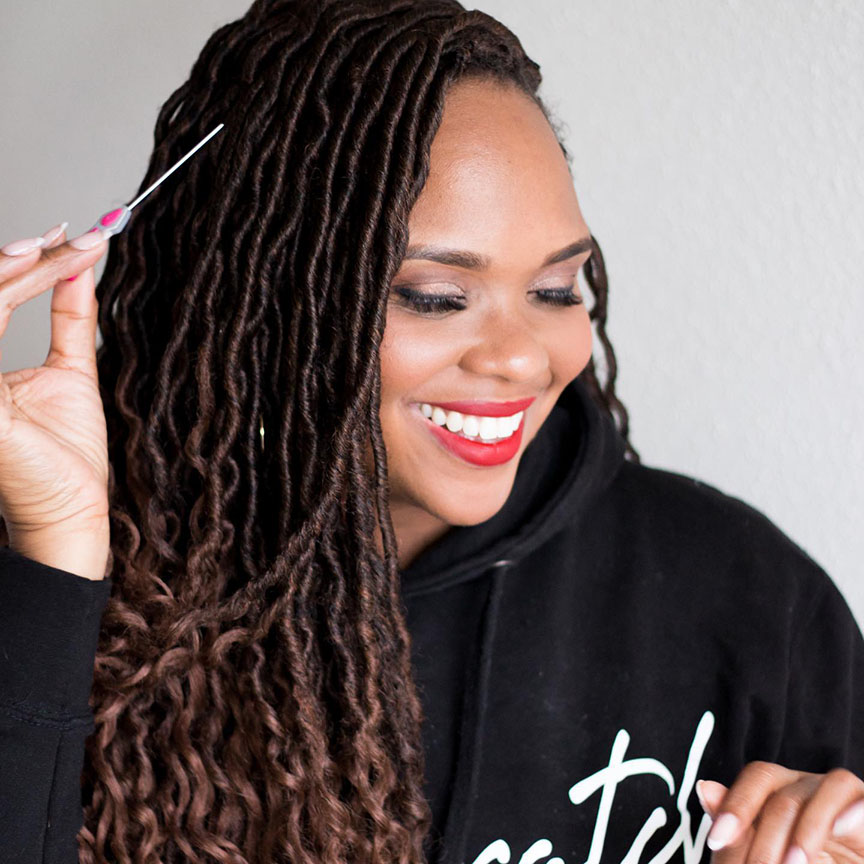 Walker was a 19th-century inventor of African-American hair products. She suffered from a scalp condition that resulted in her own hair loss. Walker also became the first female self-made millionaire. True story. So impressive, Netflix debuted its limited series, Self Made: Inspired by the Life of Madam C.J. Walker, March 20. It stars Oscar winner Octavia Spencer. Piggybacking off Walker's genius, Rice shared with Black Beauty & Hair (BBH) how she and Cole got ez-scratch off the ground in America and to become a simple solution to annoyed scalps across the globe:
BBH: So, Rosalyn. What was your ah-ha moment to create ez-scratch?
RICE: Well, I wear extensions and other protective styles a lot. My issue — and a lot of women have this issue — has been scratching my scalp in professional places. I can't just start tapping on my head at work. So, I came up with this idea. Since I am a fan of Deon, I wanted to pitch my idea to him. I got that opportunity after one of his stand-up comedy shows. I had my pitch and tool ready. I started tapping on my head. He didn't know what I was doing at first, then he got it. Three years later, we're still partners.
BBH: Neat story and a much-needed tool. Now, tell me Deon: Why this move from actor, writer, comedian to now hair care product inventor?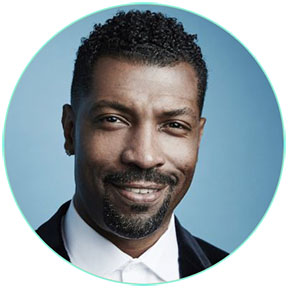 COLE: Ez-scratch was timing and preparation meeting opportunity. And Rosalyn presented the idea to me just right. I mean, I grew up with black women. I understand the struggle. Y'all start hair patting and scratching like crazy. It's serious. This was the perfect product to help my ladies out. (See Cole talk about ez-scratch on "The Kelly Clarkson Show.")
BBH: Lol. We appreciate it, because we do get a lil head pat crazy. That said, how did y'all get this smart gadget off the ground? From idea to market?
RICE: You know. It's not an easy process. It took a lot of researching and bouncing off concepts before rolling it out. I would tell future inventors to connect with like minds and people who can help you get your projects out there the right way. What's unique about Deon and me is that you don't hear about many male-female partners on projects like this one.
BBH: Lastly, ez-scratch is cutely compact, works instantly and is a soft, soothing scratching experience. In these unsettling times, why is this $9.95 investment worth it right now?
COLE: Look. It's cost-effective and sanitary. It comes in its own bag when you're done. Ez-scratch is for all hair textures, too. I even give it to a lot of white women who wear a bunch of hair spray.
BBH: A good enough reason, indeed. Lol.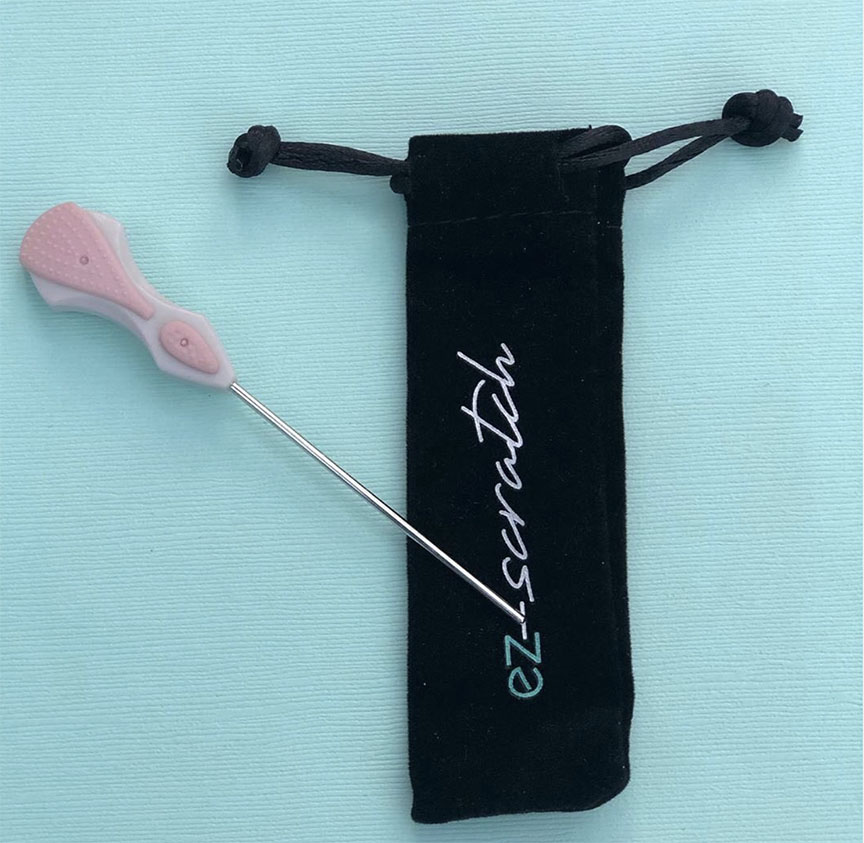 Loved this post? More hair how-tos and diy beauty news here.
---
✶ You may also like ✶