Locs are having a moment right now. Not only have they have secured their place in pop culture they have strengthened their natural hair powers in the community too
Post by Candace Dantes | pics by Kevin Dantes
Folks have been forced to put some much-needed R-E-S-P-E-C-T on locs lately. What was once considered a handicap to landing creative employment opportunities has now secured its place in pop culture and with the general public. Although locs are still battling racial discrimination against some companies in the courts, views that they're an unkempt and unprofessional hairstyle hold no weight in other fields. Oh, yes! These carefree strands have hit back and dominated in unexpected domains. Here's exactly how locs have strengthened their natural hair powers for the greater, global good:
1. CLASSROOM CONQUERORS
Locs have aced right through the educational system. From senior leadership positions to substitute teaching jobs, locs have become a mainstay in elementary to college classrooms. Take Boston University School of Law's dean and law professor Angela Onwuachi-Willig. This legal scholar and loc star makes it her living to educate about topics such as family law and employment discrimination. She's also an expert in civil rights law and gender/racial inequality.
The late Toni Morrison also made her silver locs part of collegiate experiences. As the first African-American woman to win the Nobel Prize in Literature during 1993, Morrison unapologetically donned natural hair while writing and teaching at both private institutions and historically black colleges and universities.
Designated the "Hollywood of the South," Atlanta is home to trendsetting educators and sisterlock queens like Danielle Washington. Washington is founding principal of Kindezi (Bantu word meaning the act of a community educating, loving and valuing every child) at Gideons Elementary. She is the first and only principal of the innovative-learning school to don sisterlocks and proudly so.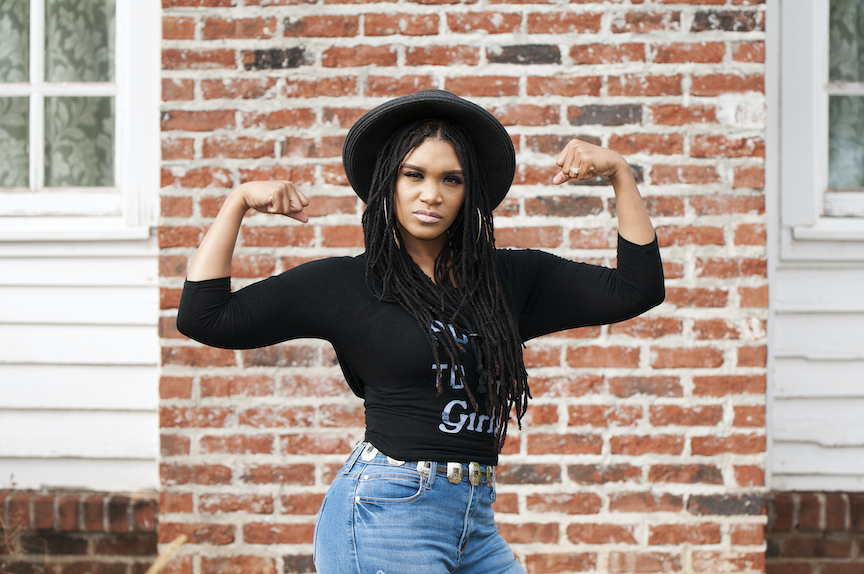 2. PAGEANT WORLD WINNERS
International beauty contests have allowed locs to trailblaze and take the crown along the way. Just last year, Anguilla-born Dee-Ann Kentish-Rogers won Miss Universe Great Britain — becoming the first black woman and dreadlocked winner of the competition during its 67th pageant.
Jamaica's Sanneta Myrie made history three years prior as the first Miss World contestant to vogue locs at the 2015 international event. A historical feat, indeed, especially since Miss World has been around since 1951.
3. HOLLYWOOD MUST-HAVES
The movie and TV industry recently put locs in prominent roles. A-list actress Angela Bassett stunned in snow white faux locs as T'Challa's mother in 2018's "Black Panther." Fingers are crossed she will grace the silver screen again with them when the sequel releases by 2022. Bassett has helped market faux locs as a popular style that comes in a multitude of colours to rope around natural hair or braids.
Behind the camera, director Ava DuVernay has been making gals rethink growing real locs because of her majestic mane. The Emmy winner and Academy Award nominee shares a bevy of her signature cascading and high-low looks on insta, proving that locs have a firm foundation in film.
And let's not forget the pioneering ground award-winning actress and TV personality Whoopi Goldberg has covered with her bob cut locs for decades. Catch her on daytime talk show "The View," whipping them with every powerful word she says. Honorable TV show mentions: Willow Smith and Lisa Bonet.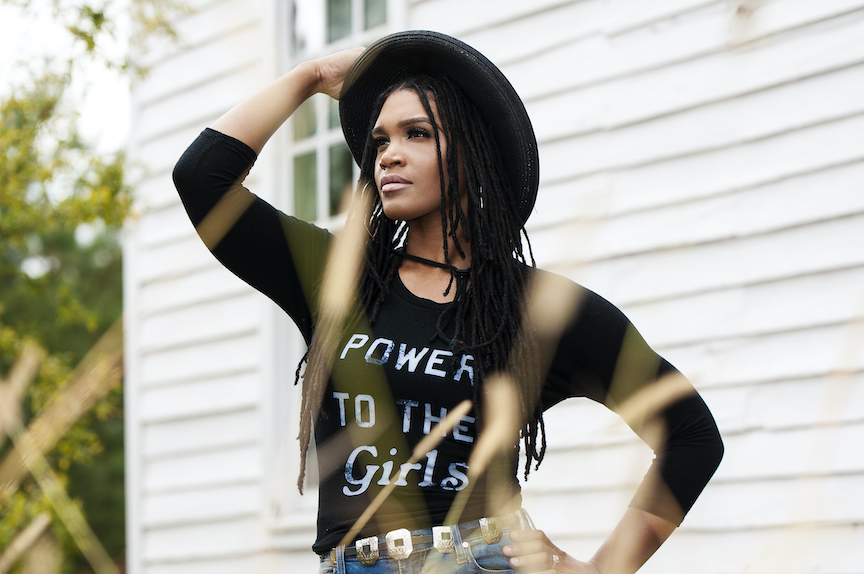 Loved this post? CLICK HERE for more hair and lifestyle coverage from Candace Dantes, a.k.a. Cowgirl Candace.
---
✶ You may also like ✶