Candace Dantes shares her tried and trusted steps that will help you achieve this funkadelic style with ease.
Post by Candace Dantes | Pics by Kevin Dantes
Hair jewelry — especially beads — has served as a loyal BFF to African, Caribbean and American black hairstyles for centuries. Symbolizing social status to now independent statements, some of the most memorable beaded hairdos happened during the 1970s, '80s and '90s. From America to the United Kingdom, many influential black beauties have made beads cool, cultural must-styles with braids. Trinidadian-British actress Floella Benjamin wore them brilliantly in the '70s. American R&B singer Patrice Rushen glammed them up during the '80s. And tennis superstars Venus and Serena Williams game, set and matched their beads into winning looks during the '90s. Loc queens can and have rocked this iconic hairstyle, too. For loc wearers wanting to don them in the here and now, there are a few things to consider before dedicating the energy to this powerful hair expression. If you're up to the challenge, here's exactly what to do to cut time: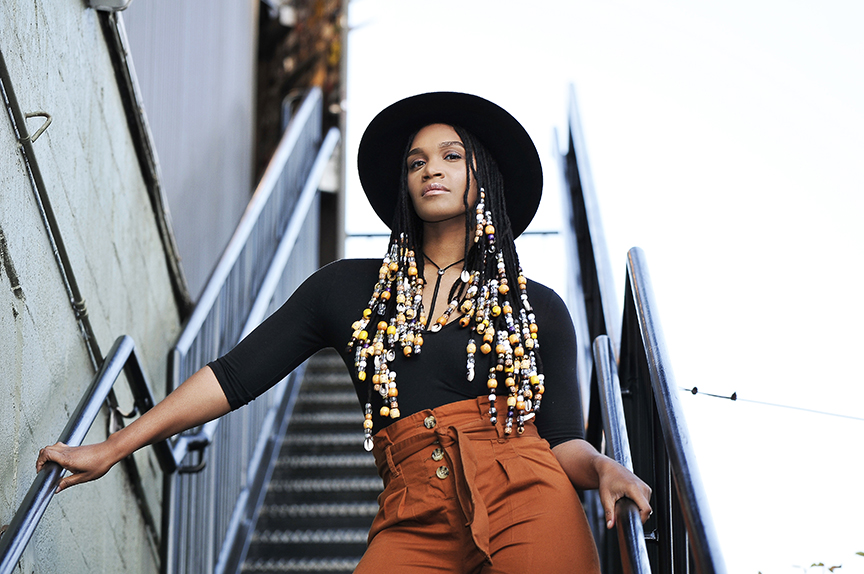 KNOW YOUR LOC STRAND COUNT
You want to get done as quickly as possible, right? Well, this number is important because it determines the exact amount of beaded rows you need to count out before installation begins. The more locs you have, the more beads you're going to have to buy to ensure your locs are evenly blanketed with your selected beads.
SHOP FOR THE RIGHT BEAD SIZES.
Locs are definitely not created equally. Some are thin and others are super thick. When visiting your local beauty store, pick out beads that will slide smoothly through your locs or will slip through the bead loader and your locs easily. The last thing you want to do is purchase beads that are too small or result in a struggle to thread up loc strands. Recommended sizes for most locs are medium to medium-chubby to barrel.
USE A DURABLE HAIR BEADING TOOL IF NEED BE.
Can't stress this point enough. Yes, whatever bead packs you buy will automatically come with a small hair beader. For heavy-handed loc stars, this tool just isn't strong enough to take a few bead yanks here and there. It's best to invest in a tougher hair beader like Teemico Quick Beader. It handles stubborn bead-to-loc installations well and allows more beads on a single strand, which saves on loading time.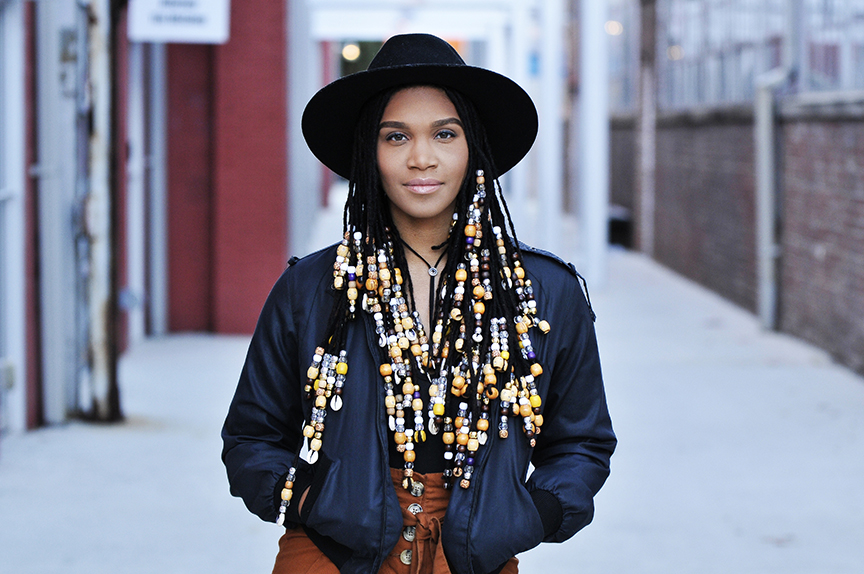 SECURE BOTTOM BEADS WITH MINI ELASTICS
To finish up the bead job, use either clear, black or tan mini rubber bands to cinch the last bead installed and overall hold beads in place on each loc. These elastic colours usually don't distract from the beads you're outfitting your locs with. The elastics also provide long-lasting hold for days, weeks.
COVER YOUR STYLE PROPERLY AT NIGHT
If you don't want to interfere with your sleep time, this step is mandatory. Loc socs, caps and bonnets ensure locs and beads stay away from your face and help protect your style longer. Avoiding this step with long locs can become a nightmare — definitely for rough sleepers who constantly toss and turn.
UNTANGLE YOUR LOCS CAREFULLY BY MORNING
Because you listened and appropriately protected your tresses during bedtime, locs should pretty much fall into place. Once you remove your bonnet, gravity will instantly pull locs down into show-stopping position. You may have a few out-of-place bead strands, so gently straighten them out. Then, you're ready to present your funky, fashionable hairstyle to the world.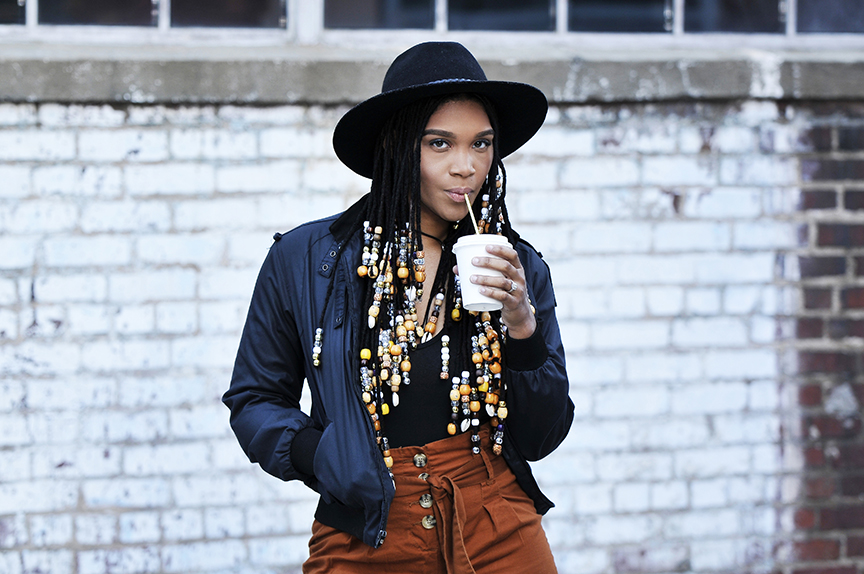 Loved this post? CLICK HERE for more hair and lifestyle coverage from Candace Dantes, a.k.a. Cowgirl Candace.
---
✶ You may also like ✶