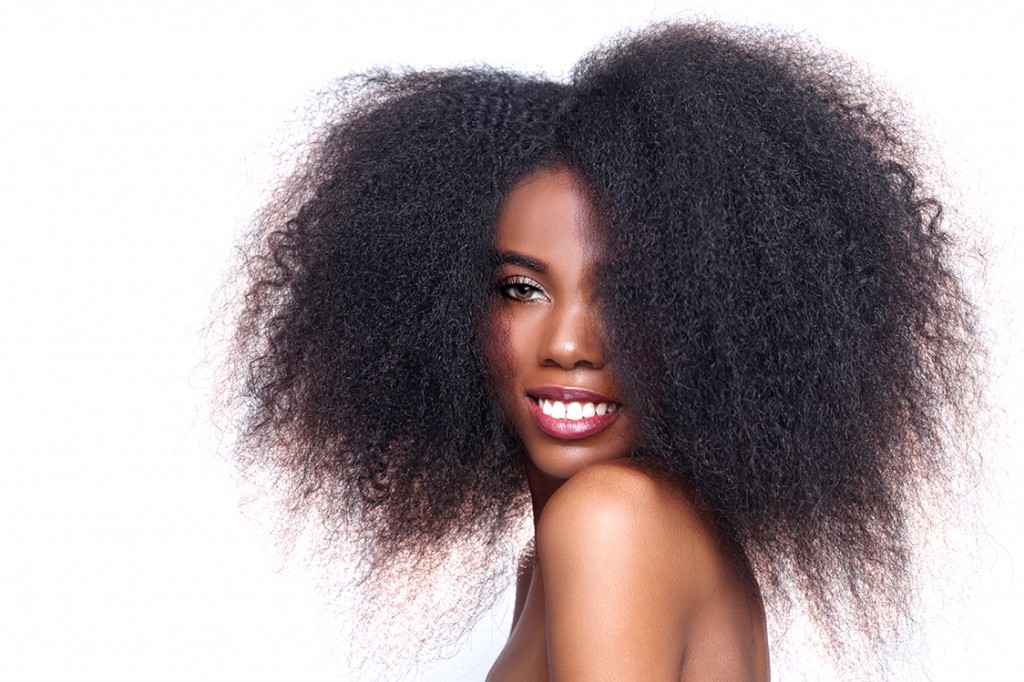 Converting back to natural is like taking on a new hobby; you have to learn everything from scratch, but here Root2Tip give you a head start
DO NOT BE BULLIED TO DO A BIG CHOP! The choice to cut off your relaxed hair is down to you- it's a personal choice. Some may suit short hairstyles more than others and are able to style and manage the length better. So, decide whether you will wait until you have sufficient growth or you're ready to reach for the clippers.
KEEP IT SIMPLE Transitioning also means harvesting healthy growth and it helps to implement a simple hair care routine that will assist you on a daily basis. Moisturise your hair every day, and oil your scalp every other day to stimulate growth. Find a conditioner that works for your hair type and use a natural shampoo like the Stimulate and Cleanse to clear away build up.
TAKE OWNERSHIP OF YOUR HAIR If you're someone who relies heavily on your stylist, this may have to change whilst you transition, unless your stylist embraces your decision too. Become a DIY specialist. Learn at the very least how to wash your hair and deep condition it weekly. To maintain healthy growth eliminate stress and stop unnecessary breakage by using a deep conditioner like the Protein Balance Deep Conditioner every time you wash.
EMBRACE PROTECTIVE STYLING If you have decided to leave the relaxed ends until your new growth is a few inches or more, you need to employ regular protective styling to make life easy for yourself. Maybe you will try healthy box braids, or a twist or braid out style that will blend your new growth together with the straight ends.
INVEST IN PREMIUM HAIR CARE PRODUCTS The products you once used may not be as effective on your transitioning hair. Natural hair loves natural ingredients. Products like Quench Moisture Crème or Triple M Milk marinate strands with intense moisture and increase 'slip' in your strands to make managing two different textures that much easier.
DEALING WITH TWO TEXTURES! As your new growth gets longer what you will notice is a definite line of demarcation. That is the point where the natural hair ends and the old relaxed hair begins. To ensure a smooth transition and little hair stress, be sure to treat your hair with 'kid gloves' and moisturise regularly with a good leave-in like the Honey-rain Juice. Avoid over combing and brushing too.
EMBRACE YOUR TEXTURE IT WILL CHANGE! If you do decide to go for the chop, be prepared to deal with SCAB, which is hair terminology that refers to the thinner hair that grows as you're transitioning. It is a stage where there is still relaxer on the hair and tends to be thinner, less attractive growth. Please be patient and treat this hair with care, once you gain a few more inches, this hair can be trimmed away.
NATURALLY SEXY! Going natural does not mean you have to embrace wooden earrings with bantu-knots and twisted styles if that's not you! Adjusting to a different look will take time so be patient, but with natural hair extensions and wigs are now readily available, so you can make your natural hair as hot as it needs to be!
USE HEAT WITH CAUTION! If you have just started your journey and are not ready to rock your texture, do not use heat regularly as a way to straighten your new kinks, as this will lead to damage and defeats the purpose of going natural! Use heat sparingly with a heat protector. If your stylist suggests regular 'blow-outs' to manage roots, kindly decline, it will be worth it in a years' time.
THOU SHALL NOT COVET ANOTHER WOMAN'S TRESSES! The natural hair world is full of natural hair gurus and YouTubers who have followers in the hundreds of thousands who try to emulate their style routines to get hair like them! STOP! Do not be discouraged if your favourite Vlogger has tried a product that gives her a super result but not on you. We all have a unique texture and have to carve out our own way of caring for our own hair. Embracing natural hair is a journey. It starts with a goal and along the way you will experience highs and lows as you figure out what your hair likes. Pining for someone else's hair type or length will only lead to disappointment. Your hair can and will be the best you have ever experienced if you simply embrace YOUR hair.
All products available from Root2Tip