Tiff J from 3Thirty Salon answers the most popular curly hair questions from the Black Beauty & Hair mailbag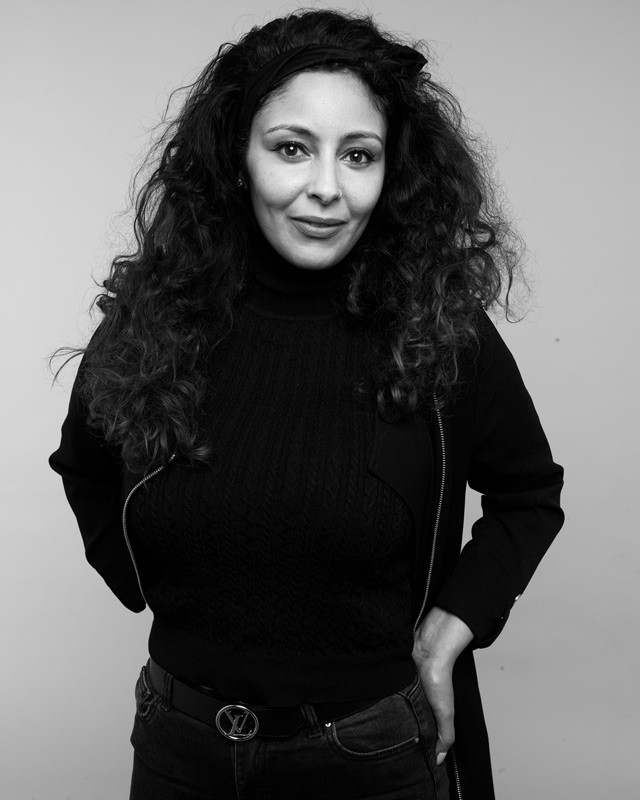 How often should I get my curly hair cut?
Depending on the individual style I would recommend three to five months for curly cuts as excessive heat from blow-drying is not generally affecting the hair and weekly moisture treatments are normally standard as part of curly hair care routine, thus causing limited damage such as split ends. This allows the cuts to last longer, however shorter styles will grow out quicker so to maintain the style you may feel the need for a cut sooner.
Why do I need to visit a curl specialist to get my hair cut?
I would advise to visit a curl specialist as the knowledge behind curly hair, the technique of cutting, maintaining and aftercare is not a part of the hairdressing syllabus therefore curly hair stylists would have undertaken additional training and chosen to specialise within this remit and are equipped to understand the problems that mainly occur with this texture as it varies from curl pattern to curl pattern and no two curls are the same!
Is it wise to straighten curly hair in order to cut it?
Curly hair should always be cut nearest to its natural state whether that is wet or dry – but never straight! The issues with cutting curly hair when straight is that it's very difficult to determine the actual length of the hair once its styled curly as the hair could spring up by almost half its length! It would also be difficult to replicate a specific curly hair style on straightened hair if you were to be shown an image by a client, so no its' definitely not a good idea.
Is it good for me to use my diffuser when drying my curly hair?
Diffusing your hair I would say is up to you, it will most certainly enhance your curl pattern if that's your preferred style as it will really showcase your curls. If doing so, you should make sure that your hairdryer stays on medium heat with medium airflow. Some prefer more subtlety so then I would recommend a 'wash-and go' method with a light diffusing which would hold your curls with a little bit of volume. There is absolutely no harm either way as using a diffuser is not direct heat however I would certainly recommend using one during the winter months as curly hair tends to take a while to air dry and it's not ideal to be outside with wet hair.
How do you dry curly hair in the salon?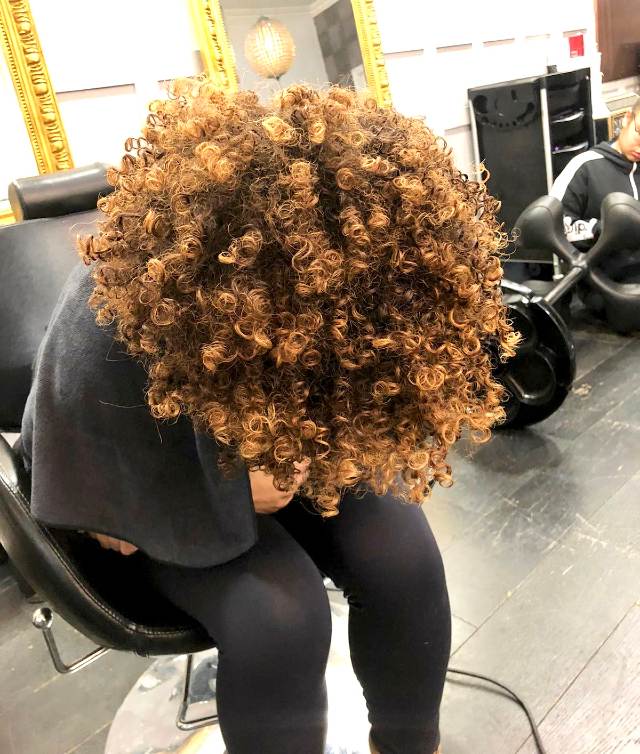 In salon we use specialist reclining chairs as the process of diffusing curly hair can take 20-30 minutes so we try to make clients feel as comfortable as possible. The process involves working our way around 360 degrees then finishing off flipping the hair forward allowing us to get into the curls from a different angle, thus ensuring we can enhance the curls to the clients individual requirements always using medium heat with a medium airflow.
What is your favourite finishing product?
Our preferred styling product is Moroccan Oil's Curl Defining Creme from their Curl range, we find this works with the majority of curl patterns, leaving the hair hydrated with lasting definition throughout the week, making it easier for clients to replicate the styling achieved in the salon.
Do you recommend a brush or a comb?
To detangle your curls I would highly recommend a paddle brush, this really does go through your tangles with ease and comfort, some do prefer to use a comb, if so you should be using a wide toothed one as this will cause less stress on your hair. Always detangle on damp hair as the water will act as a lubricant and save you time.
What's a curly hair guide to a hair tool kit?
The essential tool kit for any curly girl or guy is microfibre towels which help retain the moisture of your hair. You also need a good diffuser, a paddle brush or wide tooth comb, deep conditioning moisture mask to ensure hydration levels, satin pillowcases and scrunchies as these are softer materials on the hair.
Is it best to embrace your natural curls or to fight them by continuous straightening?
It's always best to embrace your natural curl pattern instead of fighting it. With the right cut to suit your needs, knowledge and haircare products, you will find yourself in your own personal routine which will become second nature with time. It can be difficult to begin with but with time and patience you will reap the rewards long term.
3Thirty Salon
---
Curls & kinks…