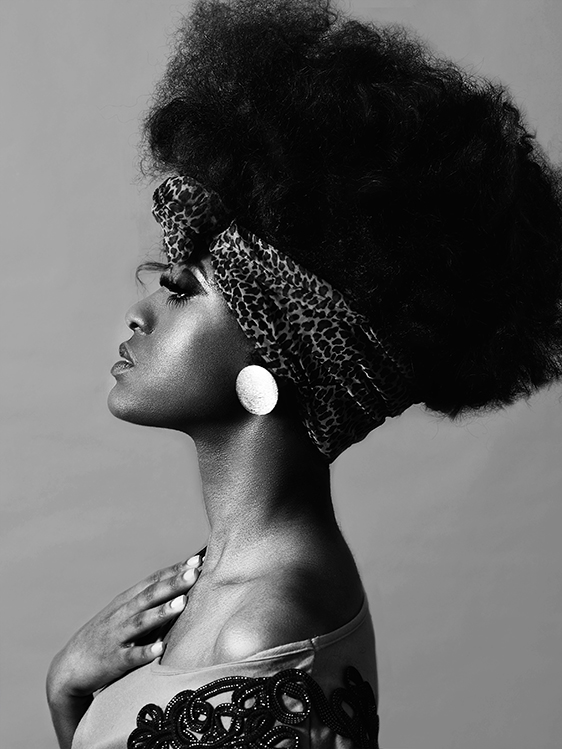 Score a quick glam-fix with a pattern emblazoned headscarf says stylist Charlotte Mensah
What do love about this perennial trend?
It looks pretty, accentuates volume and is a good way to disguise a bad hair day and li a whole out t.
Why are headscarves a summer accessory?
It will protect and provide extra shade for your hair from the sun and humidity. It's quick and easy to do too, so rather than being indoors doing your hair, you can catch some rays.
How do you make it work with your personal style?
The great thing about head wraps is you can adjust it anyway you like: big, small, short or tall. African head wraps are a way of connecting with culture and history or some just like how it looks. Wear colourful batik printed head scarves for an exotic finish.
PHOTOGRAPHY BY ADRIENNE ANDERSON. HAIR BY VICTORIA (VICKI) MCPHERSON. MAKE-UP BY BEAUTYBYBRENDA. MODEL: EDWHICH DESROCHES