With a strong campaign ad claiming a 'curl revolution' and a high recommendation from a friend boasting that Mixed Chicks has the 'best leave-in conditioner out there', I was excited to try it.
By Stephanie Davis
Washing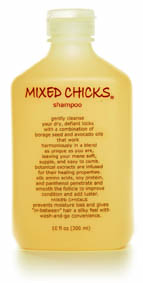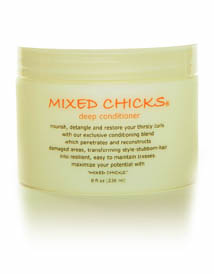 The Shampoo (£10.99/300ml) has a very subtle and light fragrance. I had to apply a lot to make it lather up, but I've been told this is a good sign because it shows an absence of harsh chemicals. When I rinsed my hair there was minimum frizz, however overall I did not notice many other differences between this shampoo and my regular shampoo.
The Deep Conditioner (£10.95/236ml) is very thick, creamy and heavy, so I used a small handful which was enough to coat my entire head. I then combed it through to detangle and let it sit for a few minutes. What I loved about this conditioner was that it stretched my hair out, which felt great. I have long hair but rarely see the full length due to the shrinkage that occurs. When the conditioner was on, my hair felt silky and I didn't want to wash it off! Unfortunately these amazing effects were literally washed away when I rinsed it out and my hair returned to its usual texture.
Styling

I applied the Leave-in Conditioner (£15.95/300ml) by running it through my wet hair. I then brushed the product through and finger styled it by wrapping tendrils around my index finger before scrunching and letting it air dry. The Results? My hair was detangled, soft and shiny but frizz free? Hmm, not entirely. The product itself was not what I expected. The texture was a creamy rather than a serum like most leave-ins. For me, this product is more suitable for styling i.e. wet buns, rather that defining curls. When my hair was dry it expanded into a curly afro. Luckily I don't mind this but I expected it to be more moisturised and tamed.
Results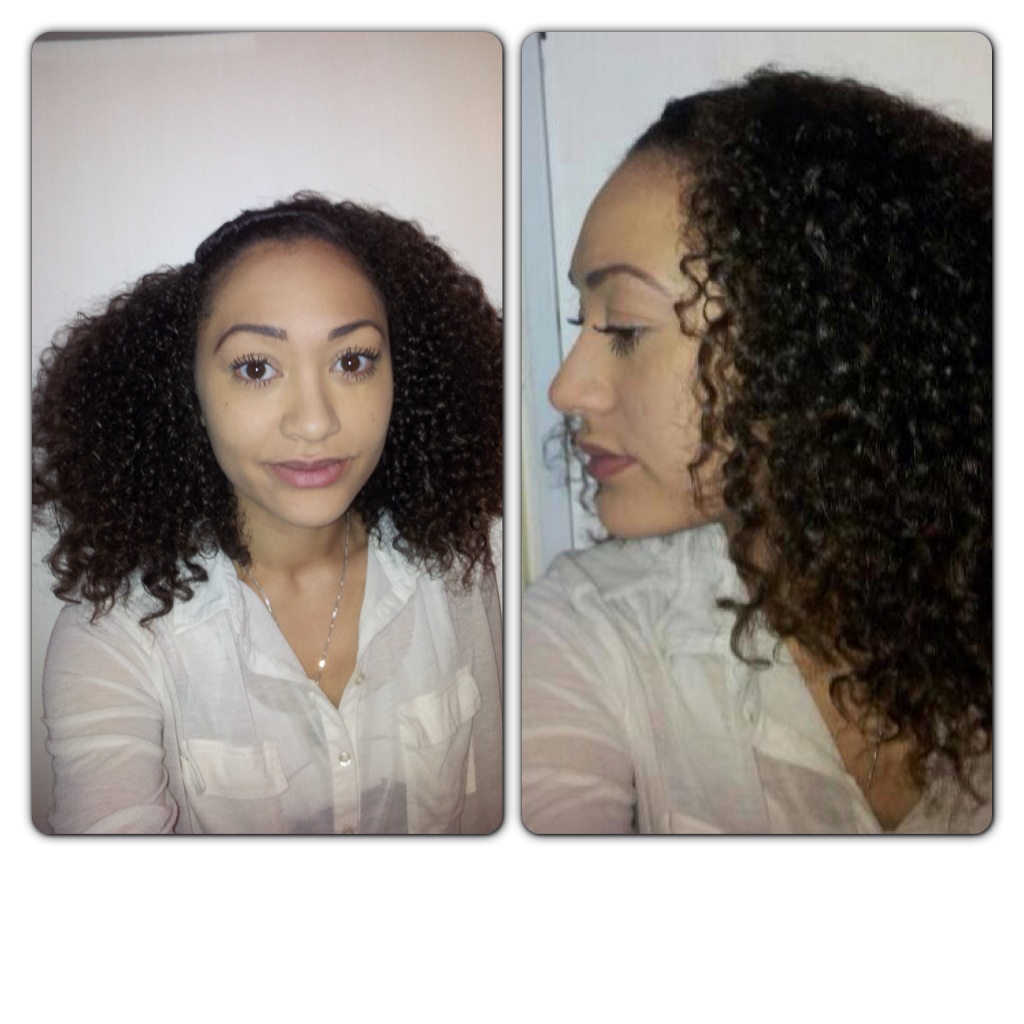 Final words…
I have not written off Mixed Chicks. Perhaps I need to play around with the products more and try out different ways of using it to achieve better results next time round.