The right shower head can make all the difference to how much you enjoy wash day. Our BBH tester puts two shower head brands to the test
I have locs, long locs and washing them can be a chore. Because I have low porosity hair, my hair takes an age to take on water, so the way I wash them makes all the difference. Living in London also means I have hard water, which can coat the hair with limescale, making it difficult for products to penetrate the hair shaft. So when a chance came to test two new shower heads, I jumped at the chance.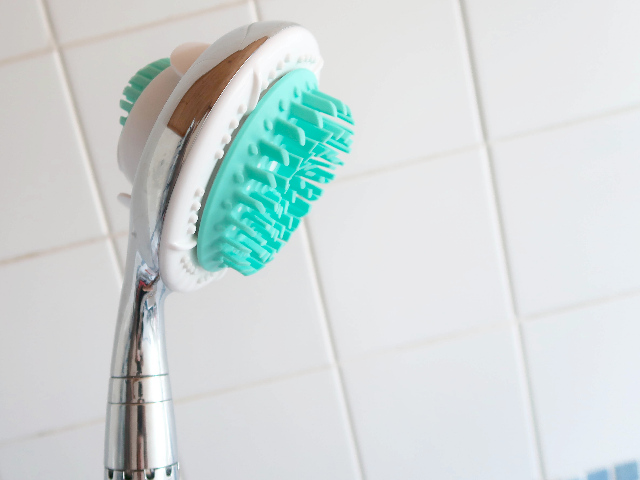 The ORB SPA Vibra Soft by Ecocamel has been designed to help soften hard water, so if you live in a hard water area like we do in London, and are sick of the damage it can do to your hair, this nifty shower head could tick your boxes.
The Aircore technology, saves water and boosts power and the flow regulator provides an even flow whatever the bar pressure of your shower. This limits water flow to a maximum of eight litres per minute saving you water and money!
The ORB SPA Vibra Soft also features a removable vibrating head system for massaging, exfoliating and hydrating, meaning that this versatile shower system has three uses – one as a regular shower head, secondly as a massager by removing the sonic vibrator, or thirdly as a massaging shower head. It can vibrate at three varying speeds. Press the button on the back and it will gently vibrate, allowing you to exfoliate your skin. Helping to rid it of dirt and grime, and also helping with the absorption of moisturisers.
Test run
The Orb Spa looks more like a conventional shower-head with the nozzles set in a ring. When the water is turned on it produces quite a lot of noise as it aerates the water, promising a strong vigorous shower. However, once underneath the jet, it did not seem as powerful as my existing shower head, and the water jet is quite a narrow one, so I had to move around under the shower to get my hair fully wet.
It has a nice weight to it and feels well made, and so it was nice to use in hand to rinse around my hair and body. It also comes with a detachable battery operated sonic massager for that 'spa experience', which is a neat feature, but doesn't help with my hair.
Methven Aio Aurajet Shower Handset, £54.99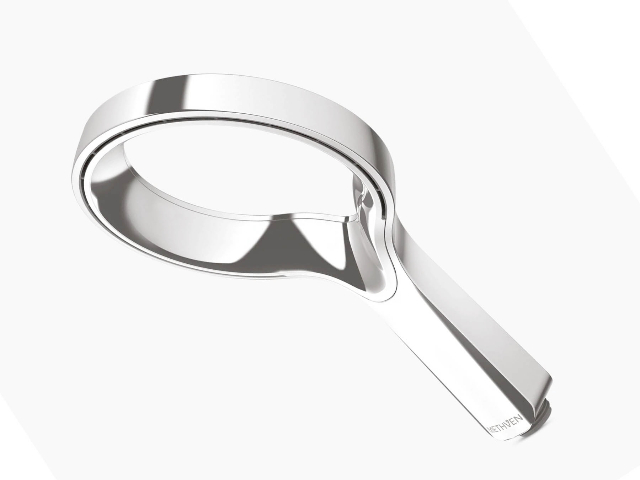 The Methven Aio Aurajet Shower Handset combines good looks with efficiency and performance. The shower head regulates the water flow to about nine litres per minute, so you're using less water and it has 20% more spray force than a regular shower, making rinsing hair and soap efficient and enjoyable. The powerful jet sprays are angled to split and collide, producing an atomised mist spray. The result is a shower that uses less water but provides twice the coverage and skin contact of a regular shower.
The specification for the shower states that its hydrophobic properties resist the build up of limescale, making it both function and look great for longer.

Test run
The first thing you notice about the The Methven Aio Aurajet is its size and sleek looks. The chrome ring is wider than a regular shower head and the spray jets are not obvious. When the water is turned on, this head is quieter than the Orb Spa and so you're not sure how powerful it will be. I have high water pressure, so this gave me a good strong shower. The jet gives a wide, gentle spray, which was great for shampooing and rinsing my hair.
The large head is lightweight, as it's made of chrome plated plastic, but it does have a good finish.
Verdict
Both shower-heads are easy to fit on your existing shower cable and are of a similar length, so I could keep the same adjustment for the fixing height. The Orb Spa has extra value because of the removable massaging head. But overall I preferred the Methven Aio Aurajet to wash my hair, as it is quieter, covers me with a wider jet of water and is easy and light to handle.