Aiming to tackle the issue of bias against afro hair which has been previously overlooked
The inaugural World Afro Day, which takes place on Friday 15 September 2017, aims to celebrate the value and beauty of natural hair. This is an opportunity to change the often-negative perceptions that exist around afro hair with an event that people of all backgrounds and hair types can enjoy.
The WAD team will be attempting a RecordSetter World Record for the 'Largest Hair Education Lesson' at the event in London, England. Five hundred children of all backgrounds will take part in the world record, which will also be live streamed across the world via social media.
WAD Founder, Michelle De Leon, believes education is key to changing the way people view afro hair and this starts with young people;
"Their mental well-being and self-esteem are a top priority," says Michelle "It's in all our interests to promote self-love and make young people, no matter what their hair type: curly, straight, wavy or coily, feel great about themselves. No limitations should be placed on a person of African descent because of their original hair type; whether they choose to be a ballerina, sit on the board or run for Prime Minister."
Alongside their world record attempt, the World Afro Day team will be hosting a public debate to discuss how various industries can support the inclusion and appreciation of afro hair in the workplace. The esteemed panel includes model and mumpreneur, Keisha Omilana, Berkley Professor and Campaigner, Angela Onwuachi-Willig, and internationally acclaimed hair stylist, Vernon Francois.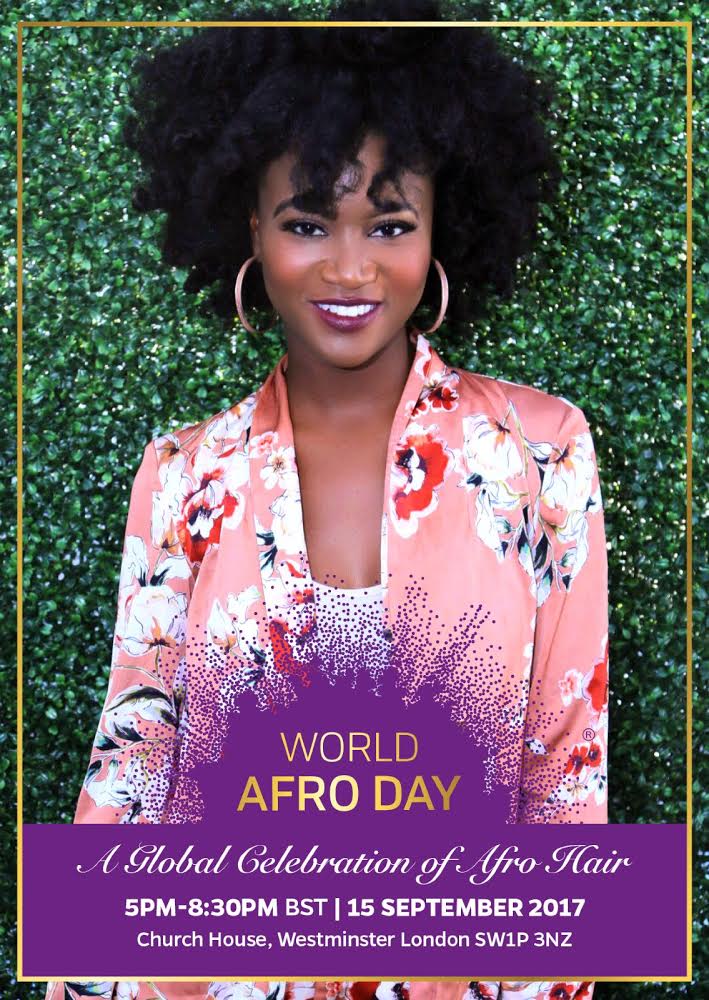 Be part of the movement and purchase tickets for this event here.