We caught up with Rose Madagwa, the founder of Lava Cap, the hands-free heat cap brand that maintains healthy and hydrated hair at home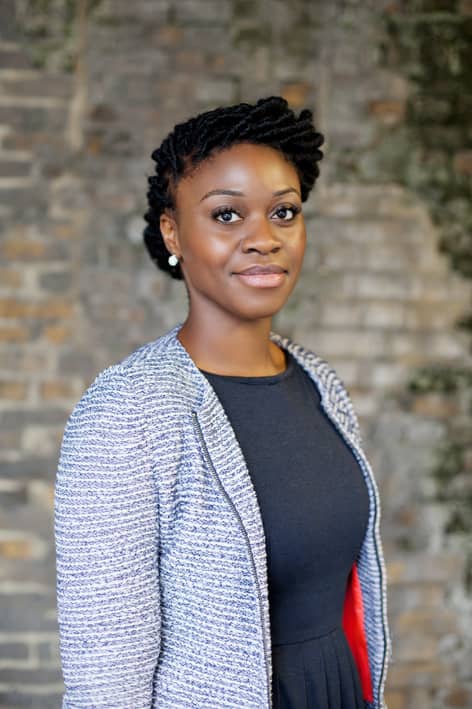 Lava Cap, a hair care company founded by Rose Madagwa was recently a runner-up in the Seekology Black-owned Beauty Brand Competition run by Seekology's owner Rebecca Saunders, herself a former beauty buyer for John Lewis.
What motivated you to start your company?
I was looking for a solution for my own hair that had become extremely dry. When it comes to hair, I love volume, so I've historically favoured chunky twists and braided hair extension styles, however over time the synthetic extensions I used in these styles caused damage and extreme dryness for my hair, so much so that I considered shaving my hair off completely to start again as I didn't know how to remedy the straw-like texture.
After a visit to a trichologist, they suggested steaming my hair every day to regain its natural moisture balance however there was no convenient way of achieving this at home. I had an awkwardly shaped hard plastic cap that had to be plugged in to heat up, but it quickly became obvious that if I wanted to incorporate heat into my conditioning on a regular basis, I'd need a different solution. That's when it struck me to create a go-to brand of heat caps for people like me that want a convenient, easy way to take care of hair health at home.
What's in the box?
The Lava Cap conditioning booster kit (£39.99) contains the Lava Cap, disposable shower caps, brush, storage bag and instructions.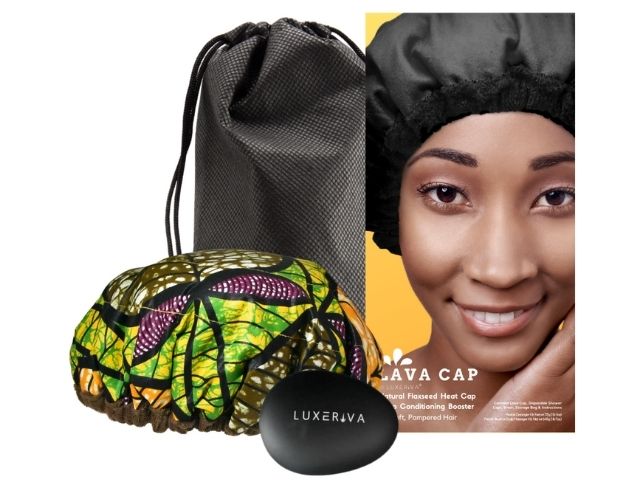 How does the Lava Cap work?
Simply apply your conditioner or hair mask to your tresses, cover your hair with a disposable shower cap, heat the Lava Cap in the microwave for 60-90 seconds and then enjoy a cosy, gentle heat for up to 30 minutes.
How often should I use the Lava Cap?
Use weekly to maintain healthy and hydrated hair.
What sizes do the Lava Caps come in?
Currently we have an adult size and a children's size. We are looking to add an extra large size for people with locs and bigger hair
Who are your biggest competitors and how do you differentiate yourself from them?
Lava Cap is intentionally vibrant and colourful which helps the brand to stand out. While trichologists and hair professionals recommend using heat with their treatment products there is currently no household name for such a purpose-made product. Lava Cap aims to position itself as the UK's answer to this and offer people whose hair is prone to dryness such as those with afro, curly or bleached/dyed hair an easy way to rehydrate their hair at home. Lava Caps are natural heat caps, filled with flaxseed – which is also a differentiator in the UK market. They are also hands free, so that you can still get on with daily activities while your hair is being pampered. The brand stands behind being thoughtful, providing bundles of haircare accessories is a unique offering that helps enhance your wash day.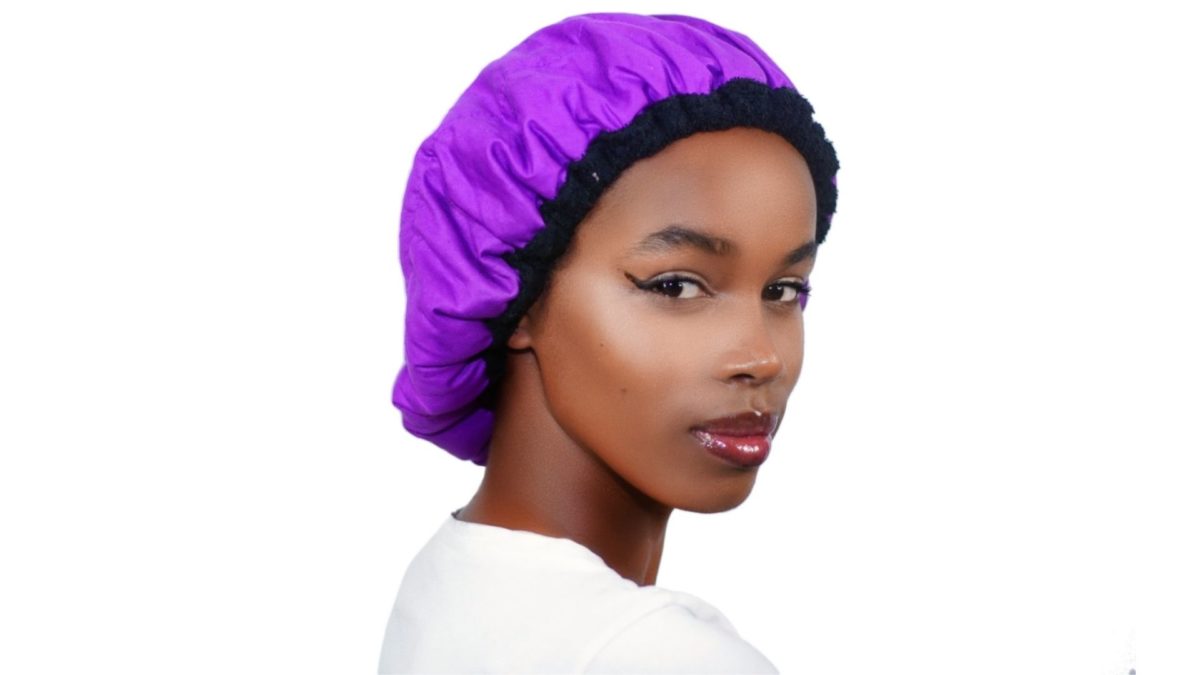 What is the biggest risk facing your company?
We're still in uncertain economic times globally due to the pandemic responses and so the future of retail isn't a given which makes every sale over the past year all the more meaningful and important to me. There are also the usual challenges facing small, growing companies such as being resource strapped. I hope to progress in the industry through collaborations.
What motivates you to get out of bed in the morning?
I rarely have issue getting out of bed to work on Lava Cap! While at times I feel I've overworked myself, I thoroughly enjoy the creativity of it all – it's such a difference to my old job in financial services which used a different element of my skill set. It's also been genuinely enjoyable meeting customers online and in person at events, and I love receiving feedback about the products. Lava Cap is such a unique and useful product.
What are your goals over the next 12 months?
I've recently finished events for Black History Month where Lava Cap was a vendor at John Lewis White City, with pop-ups at Perazim Magazine 4th birthday event, the Black Business Show. Now it's full steam ahead into the busiest quarter for retail as we head into the festive season. Beyond that I have a number of product development and team building activities I'm focusing on to support Lava Caps D2C and B2B activities with the hope of getting stocked in major national retailers while offering value for our customers.
Available from lavacap.co.uk