Round up best beauty buys that will combat a range of skin issues and help you achieve flawless skin before your wedding day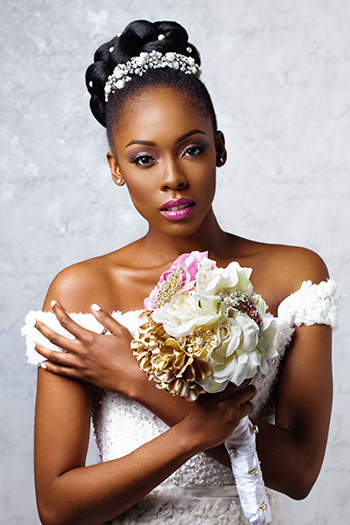 For those of us who haven't got the perfect blemish-free skin as per the likes of Jennifer Lopez or Rihanna there is still hope for looking flawless on your wedding day. We have rounded up the best beauty buys that will combat a range of skin issues including acne, dark circles, eczema and spider veins.
Proactive 60 Day Core Kit
Acting quickly and gently helps to prevent the formation of spots and wipe out existing blemishes at the same time, the Proactiv+ 3-Step Clear Skin System is suitable for those with acne-prone skin as well as those who suffer from occasional break outs. This is a practical and effective method of getting rid of any blemishes leading up to your big day as it's a 60 day system.
Benefits:
Paraben-free,
Non-comedogenic,
Dermatologist tested
Suitable for all skin types
———————————————————————————————————————————————-
Lord & Berry Flawless Concealer
Avoid looking like a panda in your wedding photos and cover dark circles and blemishes with Lord & Berry's flawless moisture-rich concealer. Its formulated in a light texture that provides medium coverage with a comfortable, yet not oily finish. Highly pigmented Flawless totally hides under-eye circles, discolorations, blemishes and imperfections.
Benefits:
Nourishing properties that normalises skin desquamation
Protects the capillaries
Contains Jojoba oil, Vitamin E, B2 and B3
———————————————————————————————————————————————-
LQ Advanced Skincare
Scientifically formulated for efficiency and to help support and maintain skin health. Drink one bottle a day to promote skin health from the inside.
Benefits:
Treats acne, eczema, sensitive skin
Supports and maintains healthy skin
Promotes and maintains normal skin conditions
Major skin health ingredients: Marine Collagen, Aloe Vera, Turmeric and Hyaluronic Acid
Zinc, vitamin A, Biotin and Niacin all contribute to the maintenance of healthy skin
———————————————————————————————————————————————-
Look Good Feel Better Anti-Bacterial Brushes
Look Good Feel Better (LGFB) the cancer support charity have launched a new range of professional-quality anti-bacterial brushes.
Benefits:
They are anti-bacterial so effectively they are SELF- CLEANING
Donations from their sales will go towards workshops for sufferers of skin cancers
Hand sculpted, super-soft taklon and fibre bristles
Allergy free
Suitable for sensitive skin
Main bridal image: Photography – Belange Okandju – MC Media – www.theeecompany.com Hair – Dionne Smith – www.dionnesmith.com Make Up: Nicole O Banwo (OBanBeauty) Using MAC Cosmetics Stylist – Sandra Ajie – www.sandraaji.daportfolio.com Model – Sigmone @Sigzz