Illustration by Kurt Guard/@kurtguard | Photos by J Coles/@jcolesstudio
Candace Dantes covers America's worldwide, multicultural exhibition
The best of the best in beauty and hair came to the United States' largest multicultural beauty show and conquered the crowd with innovative hairstyles, beat faces and classic cuts. The 71st annual Bronner Bros. International Beauty Show highlighted the hottest styling trends, products and technology of 2018 during its mid-winter season event held Feb. 10-12 in Atlanta, Georgia.
"Men definitely have newer options in haircuts this year," said Trevelle Baker, international lead educator for Esquire Grooming, who performed live cut demos at the show's exhibit hall. "Curly, messy tops, fades on the sides and come overs are popular right now." (Click here to see Baker in clipper action.)
More than 35,000 participants — from barbers and stylists to makeup artists and beauty/hair enthusiasts — attended the three-day show at Atlanta's Georgia World Congress Center. In addition to educational sessions and celebrity performances, Bronner Bros. gave the floor to student stylists to show off their talents behind the chair as well.
Sheleta Meshell of Virginia College in Tennessee won first place in the show's "Creative Student Rising Star" competition.
"I was determined to win because this was my second year competing and making it this far," said Meshell, who calls herself "The Hair Angel." "It was an overwhelming competition, but I won with my rainbow style of bright colors."
Meshell's kaleidoscope creation made a memorable mark on the judges and spectators.
"Edgy colour and blunt cuts are in, so that's what I gave the judges," she said. "Now that I'm a graduate, I plan to move to Atlanta to become a master cosmetologist."
Meshell will start her hair styling career in what has skyrocketed into a roughly $500 billion industry. Bronner Bros. has been a premier platform for diversity and inclusion within the industry since 1947. Brothers Nathaniel H. Bronner Sr. and Arthur E. Bronner Sr. founded the national show. Today, Nathaniel Bronner Sr.'s youngest of six children, James Bronner, guides the family-owned company's helm as show director.
"Each year we're building for the next generation to enter the industry," Bronner said. "We're always preparing for the future in hair and beauty because we know that the show must and will go on."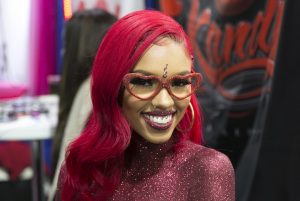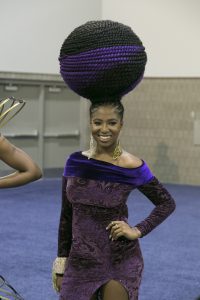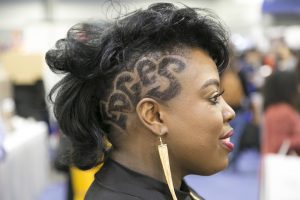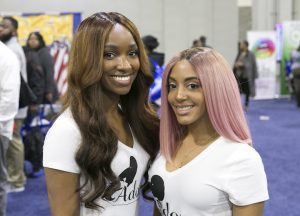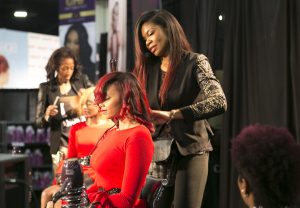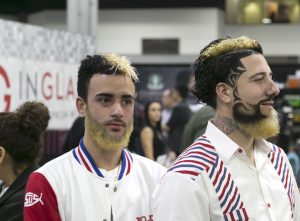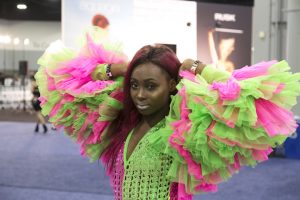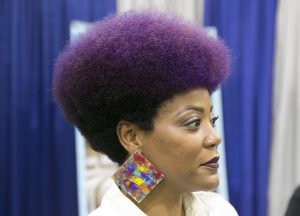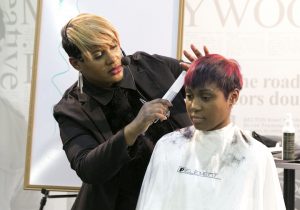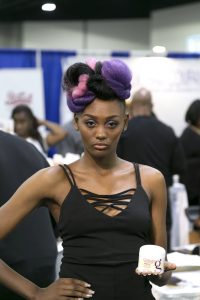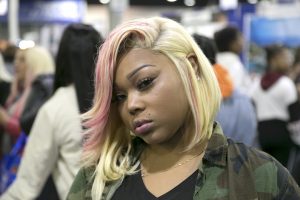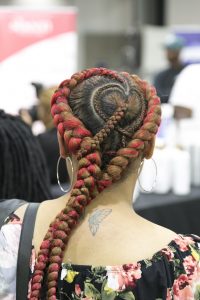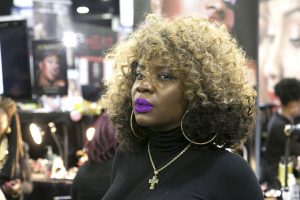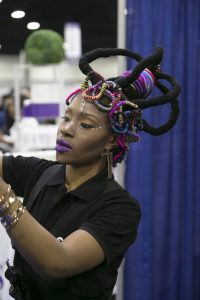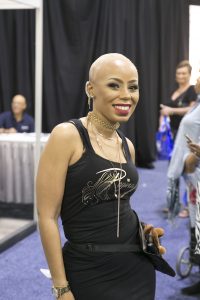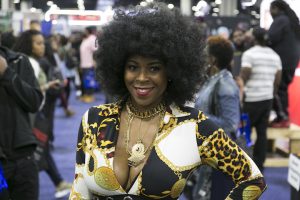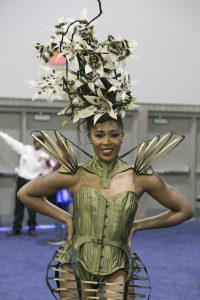 For more Bronner Bros., hair and beauty coverage from Candace Dantes, a.k.a. Cowgirl Candace, click here.
---
✶ You may also like ✶