Model Deddeh Howard is on a mission to prove that black is beautiful
Liberian born model Deddeh Howard is so fed up of the dwindling representation of black faces – more so in the fashion industry. Her project 'Black Mirror' is a recreation of famous advertisements featuring herself, showing how each advertisement would look had a black model been used. Each photo features Deddeh in an identical pose to the original photograph.
Deddeh says:
With this Black Mirror project I hope to show the world that it is time for all of us being seen. Just like a Gisele Bundchen, Kate Moss or Candice Swanepoel gets to travel the world, shoot the most amazing campaigns and live an exciting life to inspire young girls, let's give the next generation something to believe in.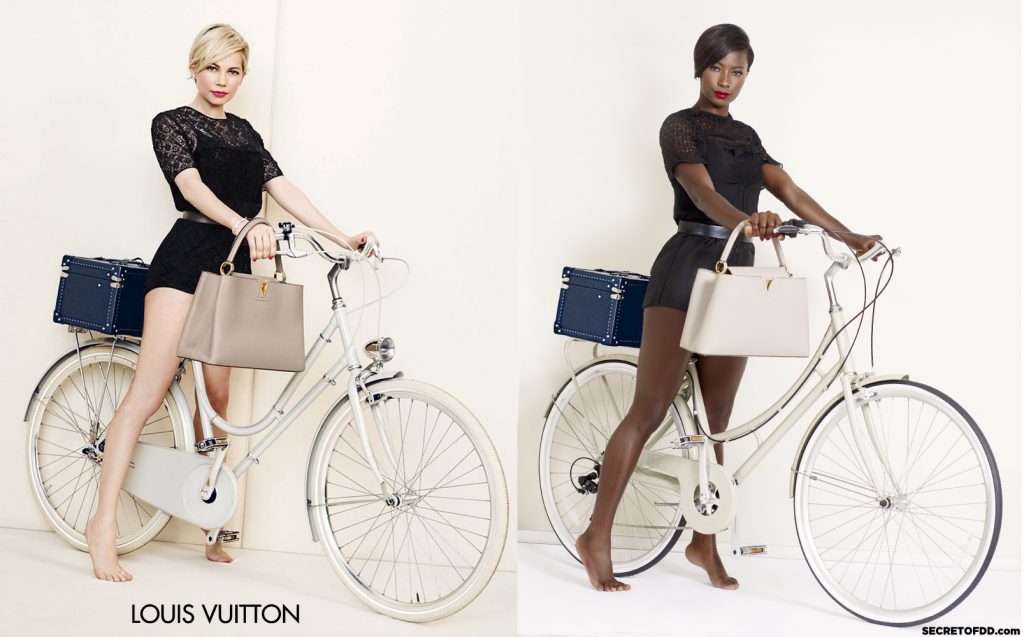 Her push for diversity follows similar concerns voiced by Iman and Naomi Campbell in previous years.
Head over to her website www.secretofdd.com to view all the photos from her campaign.