We talk to Bvcklash Beauty – a black-owned lash company and beauty brand, created by Niya Carrington
Bvcklash Beauty, created by Niya Carrington, is a black-owned lash company and beauty brand. The company's main goals are to provide top-quality lashes, and to inspire young girls and women to work towards their goals regardless of their age or ethnicity. She aims to encourage her consumers to be bold, daring and take risks in beauty–despite the "backlash" they may face.
Bvcklash is heavily inspired by Niya's New York City upbringing, as evidenced by the names of her lash styles. There are currently nine styles to choose from, including Boss Up, Brick City, She Wildin' and So Boom.
Uniquely, Bvcklash's cases are reusable and equipped with mirrors to assist with the application of lashes, and more importantly, to remind customers that they are beautiful before and after the lashes.
[two_third padding="0 10px 0 0″]
Sum up your brand in three words?
For The Culture
Where did the story begin?
It's always been my dream to start my own beauty brand, so I worked every day to achieve that goal. I used to watch beauty influencers and see the success they were accomplishing, which was cool, but I also witnessed the misrepresentation of black women in the beauty industry. I then decided to invest in myself instead of focusing on what others were accomplishing.
How did you come up with the name?
The name came up during a conversation with my friends. I hit my friends up via text and was like "Yo, I need a dope name lol," so we brainstormed and Bvcklash Beauty was made. It represents the "backlash" we have encountered. "Now can they handle the Bvcklash?"
What sets Bvcklash apart from other similar lash brands? What's your USP?
What sets Bvcklash Beauty apart from other lash brands is our luxurious cruelty-free 3D mink lashes that you can't find anywhere else. We use the softest mink furs in one pair of 3D lashes to create wispy yet lightweight B, C, D and J curls at the same time. With that said, our packaging had to parallel our top-quality lashes. Our lashes come with a one of a kind reusable mirror lash case so you can store your lashes or any accessories.
Have you faced setbacks starting up your own company?
Of course I've faced setbacks starting my own company. It's definitely a challenge, especially as a black woman. Every day you are thrown obstacles, but you have to push through.
Do you find Black/African American women have shorter lashes than their white counterparts?
I can't say I've noticed that, but I don't think lengths in lashes vary due to ethnicity. I think how you take care of your lashes is what matters. Auntie Jackie Aina, a beautiful beauty mogul, is a perfect example of a Black woman with long lashes. I know plenty.
Is there a lash style we should avoid?
Not if you're shopping with Bvcklash Beauty. We have amazing styles carefully created for everyone!
Is there such a thing as 'natural looking' lashes?
The term "natural looking" varies from person to person. Some may prefer fuller lashes over a less dense pair of falsies. That's why we offer a wide variety of styles to fit everyone's personal taste.
[one_half padding="0 10px 0 0″]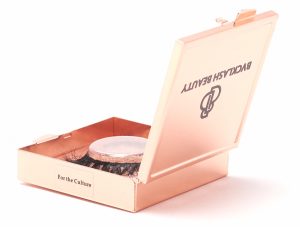 [/one_half][one_half_last padding="0 0px 0 0″]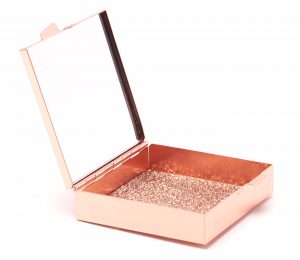 The Bvcklash Beauty case [/one_half_last]
What do you think about magnetic lashes, gimmick or here to stay?
I think it's a gimmick and beyond that, it seems a bit dangerous and just extra, but to each her own.
What are Mink lashes?
Mink lashes are created from fur naturally shedding from a mink. The "hair" goes through a cleaning process before it's used to create the finished falsie.
Can wearing fake lashes destroy your own lashes?
Anything can destroy your lashes, like rubbing your eyes too much or using expired makeup. It all depends on how gentle you are when applying and removing lashes. Your eyes are a sensitive area. A tip to avoid losing unnecessary lashes is to use makeup remover to loosen your glue before taking off your lashes.
What advice would you give to budding beauty entrepreneurs?
Don't ever underestimate yourself. Always put your best foot forward, and do something every day, big or small, to achieve your goals.
What are your top three tips for wearing lashes?
1. When applying the lashes, use your Bvcklash Beauty case and look into the mirror to see your lash line—it makes application a lot easier.
2. Always clean your falsies and make sure they're free of glue and mascara; it helps with the longevity of your Bvcklash Beauty 3D mink lashes.
3. Use vitamin E to keep your natural lashes healthy.
What can we expect for 2018?
I don't want to give too much away, but you can expect to see new styles released on the site.
Where can we find you?
Our Instagram and Twitter handle is @BvcklashBeauty, and you can visit our website at bvcklashbeauty.com
[/two_third][one_third_last padding="0 20px 0 0″]
A selection of Bvcklash Beauty lashes






[/one_third_last]