Afro Bob Tro is a black owned business dedicated to creating luxury natural hair products for afro kinky textured hair types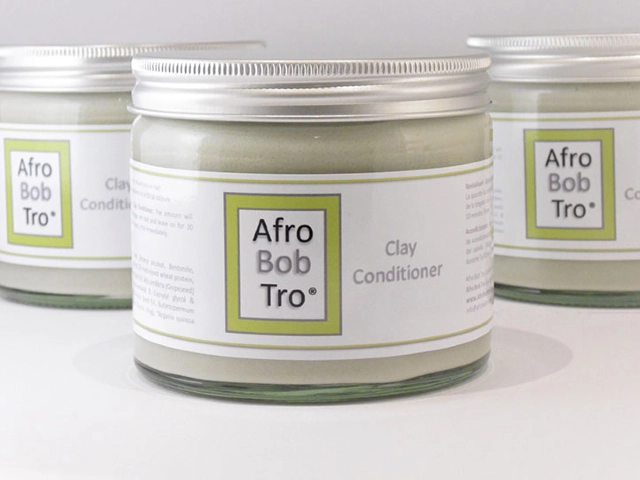 Afro Bob Tro is a small UK-based haircare company. Ideal for sensitive souls, the products are gentle, and no-invasive and use natural ingredients such as shea, grapeseed, hemp, olive, coconut, argan and macadamia oils. Special care is taken to avoid allergens and unnecessary chemical ingredients, such as artificial colours and synthetic fragrance.
The company offer handmade Clay Conditioner £18.50/240ml and Curl & Wave Wax (£10/115ml). These products leave natural hair shiny, wavy and easy to groom, offering a unique alternative to chemical relaxing.
Always with the environment in mind, Afro Bob Tro have chosen to avoid plastic and package their products in glass jars, which can be re-purposed, or simply recycled.
Tester review
I have followed the instructions of using after washing my hair, it is very easy to use, I love the wooden spoon that's used to scoop up the product, it's also a plus that it fits in the jar. The cream melts very easily into an oil base when rubbing into my hands and is easy to put into my hair. It moisturises and holds my hair, preventing frizz.

After using the product, I tried to twist my hair overnight and let it out the next morning, it held the curls together but it is quite heavy and clumps the curls. I would have loved it if there was a natural flower fragrance.

Overall I find this a good product to moisturise and hold your style. I think I need to try it out a bit more for me to make a decision on if I would purchase this item.

Black Beauty & Hair Tester
Stockists
www.afrobobtro.com/
www.etsy.com/uk/shop/AfroBobTro
Ratings