Lisa-Lyna Abangma, 28, is the founder and CEO of LiLy SaNa HairCare – a company that produces a range of state-of-the-art hair straighteners
Meet Lisa-Lyna Abangma
Lisa-Lyna Abangma, 28, is the founder and CEO of LiLy SaNa HairCare – a company that produces a range of state-of-the-art hair straighteners.
Lisa spoke to us about her fantastic line of straighteners, her tips on using them and her journey into entrepreneurship.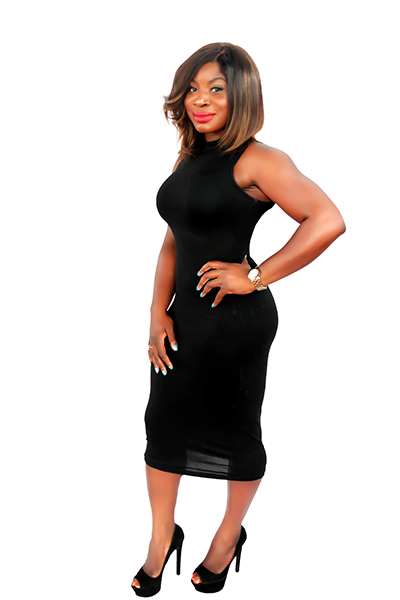 I saw a major gap in the market for affordable straighteners
If people wanted to buy hair straighteners that were considered well-known and top quality, they were paying anywhere between £100 – £300 (sometimes even more) – prices that I felt were unjustifiable!
I just didn't find it fair that people were having to break the bank or save for months on end to afford good hair straighteners so I wanted to bring out a fairly priced, good quality straighteners myself – one that could be used on all hair types, including naturals and could minimise heat damage. So, I began doing research into what was currently on the market to fit this criteria and that's when I discovered the wonders of Tourmaline hair straighteners. Once I found out about tourmaline and their benefits, I set the ball in motion and started producing my own brand of hair straighteners.
LiLy SaNa HairCare use Tourmaline hair straighteners plates as opposed to ceramic ones
Tourmaline are the newest type of plates in hair straightening technology. They enable heat to be evenly distributed evenly throughout the plates of the straighteners. That means less amount of strokes when straightening your hair. Less strokes mean less heat is applied which reduces the risk of heat damage to the hair in comparison to other straighteners on the market.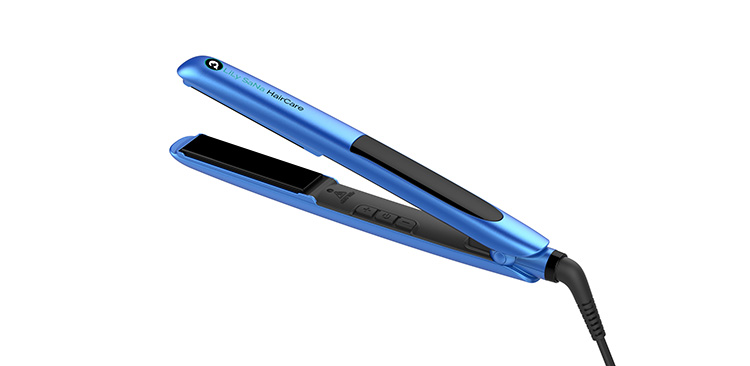 They can be used on all hair types, including natural hair
LiLy SaNa HairCare straighteners have been specifically designed to cater to all hair types. Our digitally adjustable temperature settings mean that you can set a temperature suitable for your hair type. Tourmaline hair straighteners produce up to 20 times more negatively charged ions than other types of hair straightening plates, which allows moisture to be locked into your hair leaving it shinier, silkier and ultimately, healthier.
Top 3 tips for achieving the best results from LiLy SaNa HairCare straighteners
Always use a heat defence spray when straightening your hair, just to ensure that hair is extra protected. Make this a habit you get into when using any heated hair tool – even hair dryers.
Play around with the settings when you first get your straighteners – it's important to know what temperature setting works well with your hair type. Our digitally adjustable temperature settings make it really simple to try out.
Our straighteners don't just straighten, they curl too – so you can achieve a variety of styles from bouncy curls to poker straight locks. Check out our videos on our Instagram page and on our website to see the ways different ways you can get these looks.
This is actually my side hustle
I have a full time in the Public health sector. How do I juggle the two? It all comes down to passion and love for what I do. When you really love something, you make a way, no matter what.
It's not easy because I find I'm constantly working but it's so rewarding because I see the recognition my straighteners are getting in such a short space of time and it truly makes all the hard work and sometimes sleepless nights worth it.
My tips for budding entrepreneurs
Don't let fear of failure stop you. If you have a dream, a passion, a budding business idea then start now. I'm a firm believer of 'If you can think it, you can do it'.
I feel that with a lot of budding entrepreneurs, they have the most amazing of ideas but fear of failure stops them from pursuing it.
If your mind can perceive something, with hard work and determination, there's no reason why your business idea can't be a success, but you have to start now. No procrastinating and certainly no excuses.
You can buy from www.lilysanahaircare.com and price start from £74.99
Enter BBH15 at checkout for 15% off
Follow LiLy SaNa HairCare on:
Instagram: @LiLy_SaNa_HairCare
Twitter: LiLy_SaNa_HC
Facebook: LiLy SaNa HairCare