When it comes to braids, Sta Sof Fro look at the pros and cons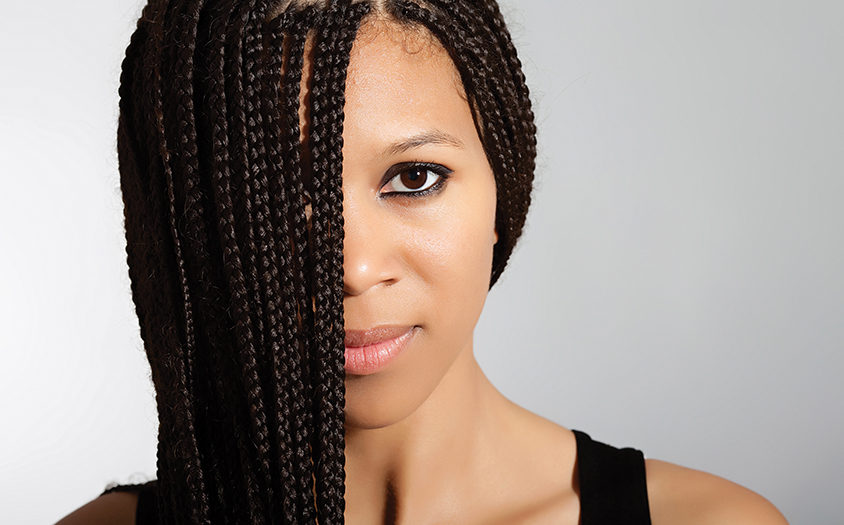 Braids have been used for centuries to enhance the beauty of Afro Caribbean women. The styling process has been developed over the years, often using extensions of either synthetic or natural hair, to create artistic masterpieces. Generally though, most people opt for a traditional cornrow or single braids, with extensions being used primarily for convenience – they hold the natural hair in place, providing support and preventing it from fraying, slipping or expanding. This enables a hairstyle to last longer than using natural hair only – depending on the size of braid, the style could last for up to 3 months. It can be washed and conditioned weekly without falling apart.
Synthetic or Human… You have decided you want to have extensions but do you go for synthetic or human hair? There are pros and cons to both.
Synthetic Hair
This usually comes as loose hair braided together in a package and can be used for any braid style. There are a huge variety of colours and lengths to choose from.
Pros
• Great for cornrows and individual braids
• Easy to wash, condition and dry, and it doesn't expand.
Cons
• Take care not to pull your hair when braiding with synthetic extensions. Braiding hair too tightly is one of the most significant causes of permanent hair loss in women.
• Synthetic hair is less pliable and does not stretch. If you feel pain when braiding, take the braids out immediately. If you wait too long you could cause traction baldness.
Human Hair
When buying human hair make sure you go to a reputable manufacturer – this will ensure a wide variety of lengths and colours. As a rule of thumb you should be able to purchase hair from 9" to 22" long.
Pros
• Colour possibilities are endless and the hair can be mixed and blended to your specifications.
Cons

• Human hair braids are not as durable as synthetic and you cannot wash them so often.
• Super-emollient products should not be used as these soften the hair, causing the braids to expand. This could shorten the life of your style – it could begin to slide from the base and fray.