Pregnant women are writing #ButNotMaternity on their bumps and sharing them on social media. Here's why…
In November 2019, a report into maternal morbidity in the UK from researchers at Oxford University, found black women are five times more likely to die in pregnancy, childbirth or in the postpartum period, compared to their white counterparts. Put Covid-19 restrictions into the mix and the odds are stacked even more unfavourably against positive outcomes for pregnant black women. Pregnant women are demanding NHS trusts change their policies to allow birth partners to attend pregnancy scans and be with them in all stages of labour, in all hospitals.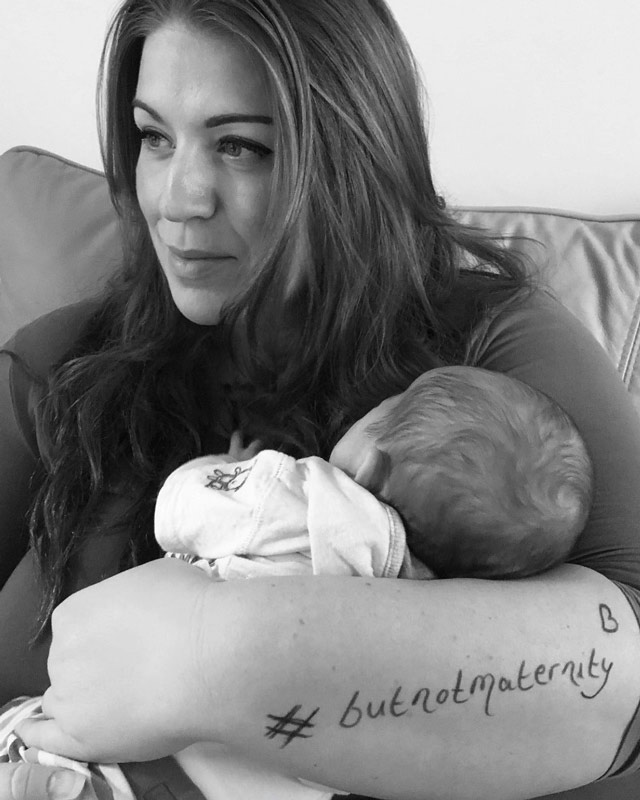 MP Alicia Kearns and Big Brother winner Kate Lawler are amongst pregnant women taking to social media to share photos of #ButNotMaternity on their pregnancy bumps. It's the latest stage of the campaign to allow birth partners to attend pregnancy scans and all stages of labour in hospitals, and raise awareness of the detrimental impact COVID-19 maternity restrictions are having on affecting pregnant women.
Pregnant women have been speaking out ever since Government restrictions were introduced in March – and then not lifted as other restrictions began to ease. Holly Avis started the #ButNotMaternity petition on change.org in June during her pregnancy when she saw pubs and shops opening – while she still wasn't allowed her birth partner at scans. The petition has so far amassed over 460,000 signatures.
MP Alicia Kearns who is 26 weeks pregnant commented, "This campaign is not just about women having a partner with them for emotional support, it's about having an advocate who can make sure their wishes are upheld and protected when they are at their most vulnerable."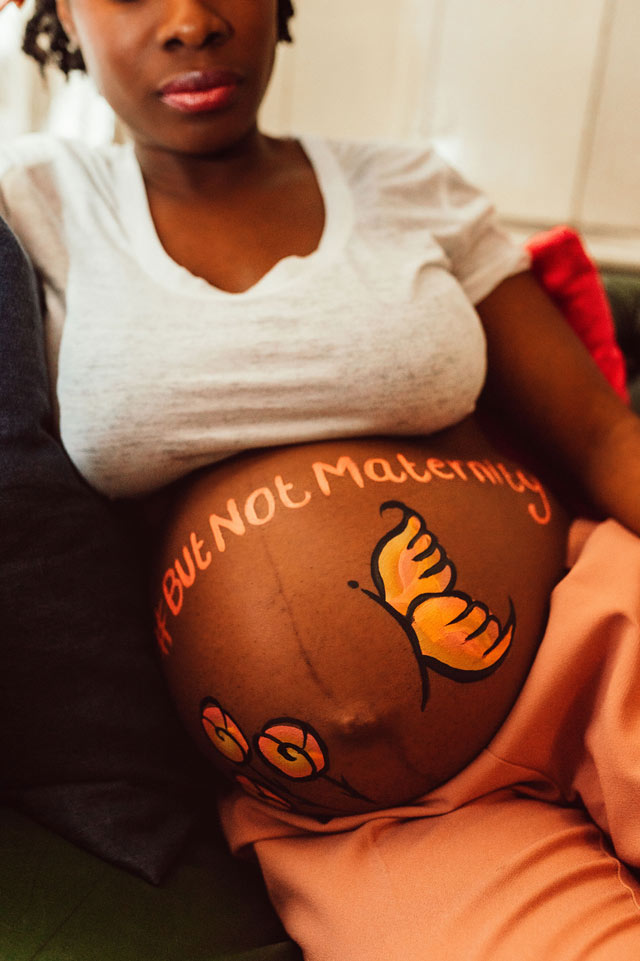 Since Holly's petition, pressure from the #ButNotMaternity campaign has led the Government to support an easing of restrictions – with the NHS also shifting it's guidance. However, the Government has left the final decision about whether birth partners can attend scans and all stages of labour in the hands of individual NHS trusts, resulting in a postcode lottery for pregnant women.
Currently, many hospitals across the UK only allow birth partners to be present for the final stage of labour – with stories surfacing of women being in labour for hours by themselves, birth partners missing the birth of their children, and women having to receive heartbreaking news about their pregnancy alone.
The women taking part hope that by sharing their #ButNotMaternity photos and calling for people across the country to take part, they can bring attention to this issue and pressure NHS trusts to change their policies.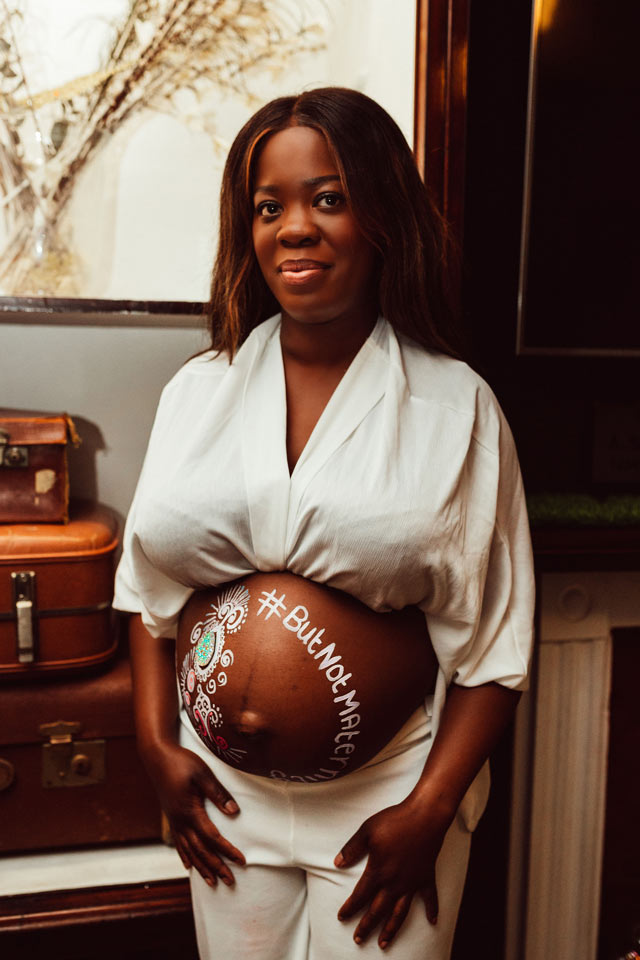 Amanda Sowah, Teacher, 25 weeks pregnant
"I have felt stressed and anxious as there has been a lot of social media coverage on black pregnant women being 5 times more likely to die during labour. In relation to that knowing that black people have been classed as high risk due to Covid had made matters worse.
This campaign is so important me, it is not fair for first time pregnant women to go into labour alone. Not everyone has the mental capacity to cope during labour, also the rights of the partner have been taken away. For the partner not to witness their baby being born into this world is heartbreaking. There needs to be a change and that change needs to happen now!"
---
Stay healthy…