Orly's most popular Summer 2022 shade right now is Glowstick. A fun, vibrant and LOUD shade to add a pop of colour to your summertime mani. Just ask Kim!
We can wear colour. Periodt! And summer is the season to contrast our beautiful melanin with the brightest, most popping-est colours around. And there are no other retina-busting colours like neon. Kim Kardashian recently went for the full statement neon nail look (mani and pedi) for her Turks and Caicos Island holiday which was featured on her Instagram!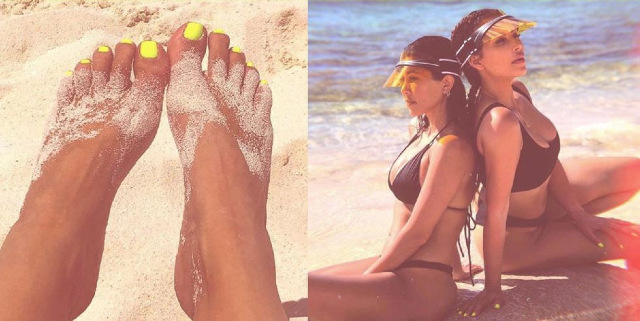 The colour Kim chose was Orly's Glowstick, which has been one of their must-have summer pop of colour shades for years. And Kim is not the only one with a penchant for day-glo mani, Hailey Bieber, colour-block queen has also been seen wearing a similar shade recently.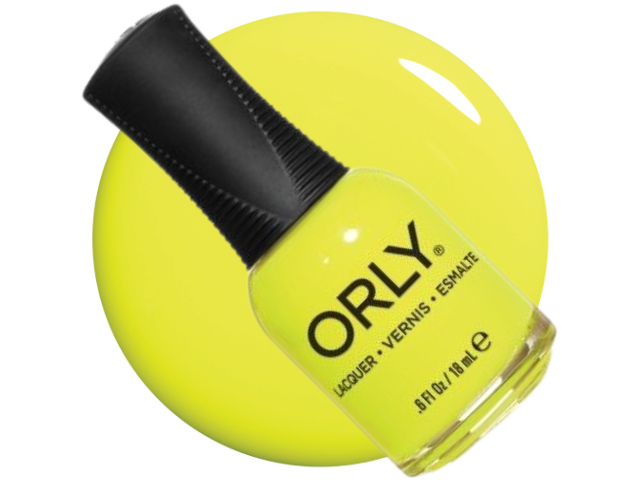 Lou Stokes at Orly gives advice on how to nail the neon
Add one coat of white polish on top of your base coat before you go on with your neon shade. This will add depth to the neon polish and allow the colour to really pop! Top tip: do not paint the white all the way to the cuticles and sidewalls, so, when you paint your neon shade over the top it will completely cover the white without flooding your side walls and cuticles and then you won't be left with a white ring around your nails.
Apply a topcoat with UV filters in it. Orly Polishield is the perfect topcoat to use over your neon shades as it is not only super glossy, chip resistant and speed-drying but it also has UV filters in it which will prevent your nails from fading or discolouring in the sun.
Always use a basecoat. A base coat will not only protect your nail plate and prevent staining it can also help protect against chipping. Orly Bonder's unique rubberised formula not only grips your polish to the nail plate but it also allows the nail plate to flex which will help prevent chipping or lifting of your neon summer mani.
If you are nervous about going full neon on your nails, then add a hint of neon by adding in a neon French tip over a nude base or mix it up and use several neon shades and create a modern abstract look.
ORLY's Glowstick Polish (£11.75) is vegan, 12 free-from and packed with pigment for two coat coverage. Each bottle has ORLY's famous patented gripper cap which ensures ease of opening the bottle and precise application when painting nails.
Neon nails on Instagram
@bettina_goldstein | Instagram
@nailedbysg | Instagram
Nervous about neon? Go for neon French tips instead
@blush_beauty_nails | Instagram
Or, how about skittle neon nails?
@themimid | Instagram
For zero commitment, try stick on nails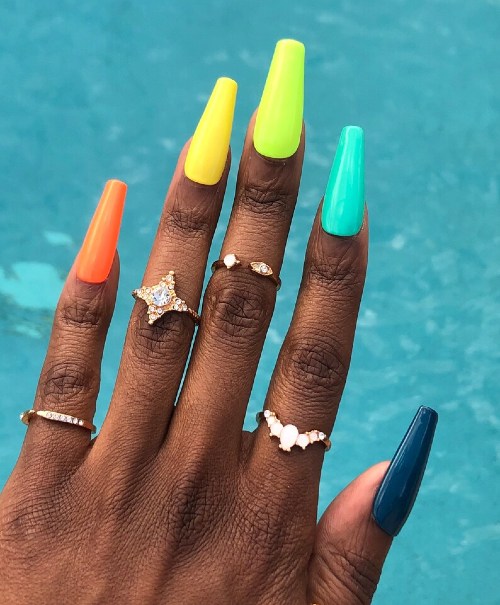 ✶ You may also like ✶