Kesha Williams, The CEO and founder of award-winning ColorBlend Makeup tells how her high-performance brand is making inroads into the little-served black cosmetic market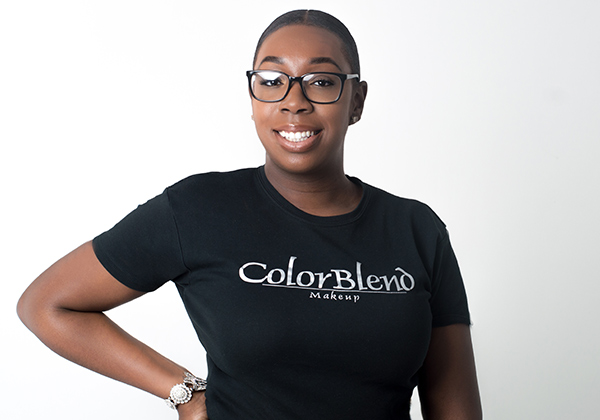 Founder and CEO of award-winning UK cosmetics brand ColorBlend Makeup, Kesha Williams launched her high performing makeup brand back in 2016. After completing her business degree and realising the 9-5 life wasn't for her, she zoned in on the thing that she was most passionate about; creating a makeup brand that was tailor-made for the 'brown beauty consumer'. We caught up with the all-round beauty expert and London-based mumpreuner to talk facing fears, being featured in Forbes, and why it's taken so long for beauty brands to be inclusive of black customers.
Tell us about yourself
I'm the founder and CEO of ColorBlend Makeup – an award-winning high-performance beauty brand primarily tailored to the brown beauty consumer. I'm a makeup expert, makeup artist, entrepreneur, free spirit, lover of life and I love to laugh. The challenge and triumphs I have faced in business and life have made me the woman I am today – passionate, resilient and determined. I'm also a mother to a very charming nine-year-old boy.
When did you first realise that you were passionate about cosmetics?
I started enjoying cosmetics in my early teen years – I didn't necessarily know what I was doing when it came to applying it, but I could definitely work a blue cut crease! I wasn't allowed to wear makeup outside (at that age), but I enjoyed the creativity of it. Those were the days of high shine, scented lip-glosses from the beauty supply store. I went on to become a makeup artist for several well-known makeup concessions, which I thoroughly enjoyed.
When the first batch of ColorBlend Contour Palette was created and delivered to me, I was too afraid to do anything with them. Every day for a few months, I would open the box and look at them in awe and then close the box and do nothing…

Kesha Williams – ColorBlend
How did ColorBlend begin?
The concept began in 2014. I was in my 2nd year of university studying a business degree after being made redundant from my central London office role. I felt the guilt of leaving my son at nursery for long hours while I studied, so, I decided I didn't want to pursue a graduate role once I'd finished. I had experience previously as a makeup artist and beauty consultant, so I knew that was where my passion lay. I also knew there was a gap in the market for cosmetics for women with deep and dark skin tones, so, alongside my studies I did my research on the market, products, manufacturers, ingredients and legislation etc. I graduated in 2015 and ColorBlend Makeup was launched six months later in 2016.
Why was it important to create ColorBlend Makeup?
ColorBlend Makeup champions the underrepresented consumers. We know representation is important because realism matters. For a long time, women were not able to access suitable products because of limited availability and/or accessibility and we recognised this gap long before the major brands that jumped on the bandwagon did. We offer deep and dark shades that are not widely available on the high street. There are at least 1.3 million black women in the UK who spend 3x more on beauty than any of their counterparts. How can this be ignored? Our marketing and advertising efforts recognise this – realism is important as it impacts self-perception. Our core brand values promote self-expression, inclusion and individuality.
Did you experience any challenges in the creation process?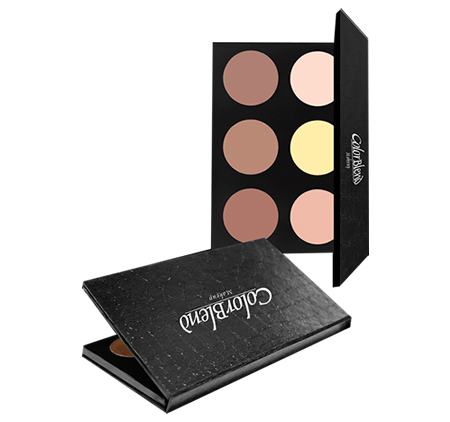 My biggest challenge was myself and facing the fears that I had. Our first product was the ColorBlend Contour Palette (£30) and when the first batch was created and delivered to me, I was too afraid to do anything with them. Every day for a few months, I would open the box and look at them in awe and then close the box and do nothing. It was only when I found myself a mentor who gave me the fire that I needed to push them, was I able to do so and launch the brand.
Why do you think that beauty products for black women have been limited in the past?
I think there is the consensus amongst [major] retailers that investment in the ethnic market does not make enough return on investment – and low investment produces low levels of market growth. But the way I see it, how can the market grow if the investments aren't made, and the products aren't there to pique the consumers interest?
What are your biggest stand out moments as founder and creator of ColorBlend?
In the past few years, I have been blessed to have won an award for Best Cosmetic Brand and nominated for Best Premium Foundation, which was amazing as we won over the major cosmetic brands. I was featured on BBC Radio London, (thank you to the lovely Judi Love), and around the same time the brand had a Christmas event at House of Fraser, Oxford Street. I absolutely loved that event because when ColorBlend was created, it was one of my visions to see it in a department store. We've had features in The Guardian, Glam Africa and Glamour Magazine. More recently I was featured in Forbes, which was an amazing accomplishment!
What makes ColorBlend stand out from other cosmetics on the market?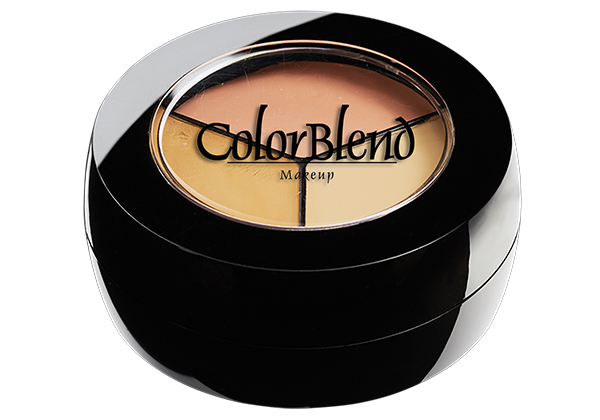 We're a niche brand catering to ethnic beauties – we're not just about selling makeup, but we take our audiences emotions, lifestyles and values into consideration. Our products evoke a feeling with the customer when they wear it and we champion representation and inclusion through the use of high-quality products at an accessible price. Our foundations are non-transferable, meaning once it sets on its own, it won't mess up your clothes and we stock shades that are harder to find. Our products have a premium look and feel and have multi-use features. For example, our concealers are 3-in-1, which is perfect for seasonal skin tone changes.
What's your most popular product (and why)?
The bestselling product has got to be the ColorBlend Contour Palette (£30). It was our first product and comes in Light and Dark, so customers of all skin tones can buy this product. This is because of its multi-use feature – the powders can be used for sculpting, setting, and highlighting, the finish is satin and silky smooth, and it comes with a generous sized mirror.
What advice would you give to female entrepreneurs in the beauty field? What's the best piece of advice/ lesson you have learned?
Don't get in your own way. The worst feeling is when you have been sitting on an idea and then somebody else brings it to fruition. Whether it's lack of support or resources, you can make it happen! You have been given your vision for a reason. Put the work in, do your research and take is as much as you can! Also, don't be afraid to utilise the people around you.
What's in store for ColorBlend Makeup for 2021?
Virtual 1-2-1 online classes for your convenience, exciting collaborations and new product releases. We're working on making ColorBlend even more accessible with physical outlets, so stay tuned and sign up to our mailing list for all of the latest news and to stay in the know! Go to www.colorblendmakeup.com
Interview by Tamala Ceasar
---
Black cosmetic brands…