Lesley Buckle explores why you need a trusty hair mask in your life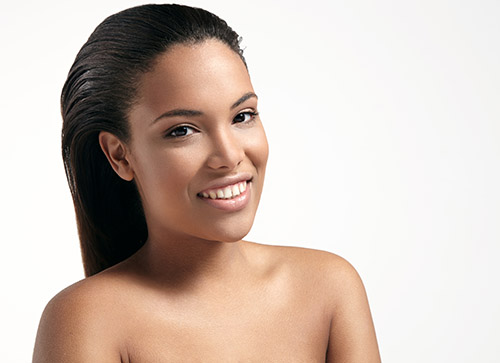 Do I need a hair mask?
Short answer? Yes. All textures can benefit from a hair mask. Afro-textured hair, in particular, tends to be naturally dry and on top of this many of us can fall into bad habits; experimenting with colour, chemicals, heat styling and damaging hairstyles – all which leave tresses in need of a little TLC. Cue the hair mask, a superior intensive conditioner which can breathe life into thirsty, ravaged strands. Using a hair mask regularly is crucial for keeping your hair in check. A normal conditioner is great for providing temporary smoothness and moisture, but is designed to work mostly on the surface of the hair. Hair masks, however, typically contain ingredients which can penetrate the cuticle layer nourishing beneath the hair surface and delivering longer-lasting conditioning.
What type to use?
There is a hair mask to suit a variety of hair types and needs, and using the right one for your hair is key. When selecting a hair mask, take into account your haircare routine and what your specific hair concerns are. For example, if your hair is dry or thick focus on moisturising formulas. If you use heat regularly, have fine or chemically-treated strands you might need more protein-based masks which add strength to weakened hair. When trying to decipher between the various types of masks, match your hair needs to the description of the products. Moisturising formulas may state to be 'hydrating' or 'nourishing'. Protein masks, which include ingredients such as keratin, amino acids or collagen are usually described as 'rebuilding', 'fortifying' or 'restructuring'. If you're confused about what type to use then seek advice from a professional hairstylist.
How to use it?
Using a hair mask is simple but unlike a regular conditioner, it needs more time to sink into your strands and work its magic. After shampooing, squeeze out as much excess water as possible and apply your mask all over your hair; concentrating on the ends as these are the oldest and weakest areas. Try not to get any of your mask on your scalp as this can cause build-up if it's not rinsed out properly. Once applied, leave it on for anywhere from 10-30 minutes (depending on the mask instructions) to reap the full benefits. Be patient, it's worth the wait! You can also use a shower cap, steamer, blowdryer, hooded dryer or keep your mask on whilst you shower to help speed up the process, as the heat will allow better product absorption. How often you use a hair mask depends on your personal haircare routine and needs, however it's recommended to use one at least once or twice a month. It's also good to use a hair mask after chemical services like colouring or relaxing to combat any damage
Click for hair masks