Linda Bryan tries out Hairaisers Black Beauty Hair Extensions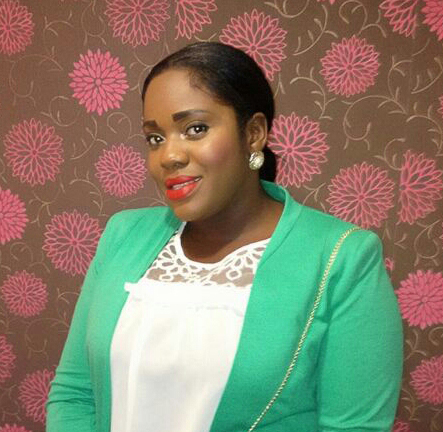 First Reaction
'When I first received the Hairaisers Black Beauty hair extensions my first thought was 'Oh crikey!'.
I was slightly apprehensive that it wasn't 100% human hair. This wasn't to say that synthetic hair was a no-go area, but I appreciated the versatility and maintenance properties better with human hair.  The hair itself had a natural look and texture that could easily blend in with my own hair, so that was a bonus! It could also withstand temperatures of up to 180 degrees so that did help to tame my nerves.  I opted for colour 1B in 18" inches –a tad boring in comparison to the range of colours they provided, however I prefer for my extensions to be in a darker shade when choosing such a bold hairstyle.
Installing the hair
My first thought was to go for a simple, easy to manage hairstyle, but after much deliberation I finally decided to go for a full head fringe – a contradiction against my thoughts, I know, but the texture of hair was convincing. 
When I arrived at the hairdressers I was advised by my stylist Simone to add human hair to the fringe to allow for a perfect cut and finish. Applying the weave was as simple and straight-forward as any other fixture.
'When my hair was complete it looked great, however the only downfall was that the hair started to tangle almost instantly'.
It became quite a fiddly job – to be more precise, it wasn't hair you could caress your fingers through without getting caught along the way. It was a bit of a struggle to detangle at first but we eventually got there with some carrot oil applied and a thorough comb through. The end result was amazing! Compliments were heavy to bear and the overall style left curiosity on the minds of onlookers as to whether it was virgin hair – basically if the pack didn't state what it was, you wouldn't know!
Wear and Tear
Two weeks in and my hair is still in good shape with the help of 'IC' Hair Polisher Heat Protector Serum and the daily works of my cushion paddle brush. Oh, and making sure I wrapped it with a scarf every night – this is essential, as it's not so easy to revive if you accidentally forget to wrap up! Failure to do so will result in a bristly, matted birds nest that will take ages to unravel-I'm living proof! It's a known fact that synthetic hair can sometimes be difficult to deal with but I've learned that for long-term maintenance and hassle free hair, going for a shorter length would slightly make it easier.
Final Thoughts
Overall Hairaisers Black Beauty is a brand of hair that can handle a measurable amount of versatility and with the regular use of a good serum and a daily comb through. I found that constantly straightening the hair over a specific period of time gave it a much coarser texture, so I decided to stick to a quick blow-dry, brush and the serums. '
'The shedding is inevitable and tangling is almost inescapable but the hair does give 'life', with a great finishing look and with proper care can last a while.'
Hairaisers Black Beauty Hair Extensions