It's all in our genes to age well but to really ward off the years, like the celebrities, here are some thing to take into consideration says Denise Rabor of WOW Beauty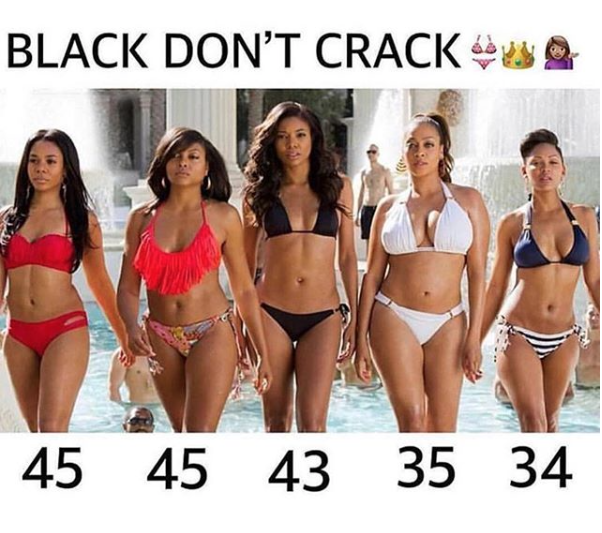 Hands up if you enjoy looking at images of our favourite celebrities in magazines, in movies, on TV and on social media! While it's wonderful to have these glamourous and well put together ladies to inspire us with their flawless skin, make-up and hair not to mention their gorgeous outfits, have you ever stopped to wonder how they manage to look so fabulous every time we see them? They are in the public eye a lot, so while we are busy admiring and commenting on how they look, it pays to take a moment to consider how they manage to look this good pretty much all of the time.
I can hear you saying that these beauties have assistance from various professionals but despite the help that these ladies have, they still have to do most of the work themselves….and if you stop and think about your own beauty and wellbeing regimes, you'll know that it requires an enormous amount of self-discipline, effort and self-control for them to be able to maintain their looks (and it always helps to have great genes.)
That self-discipline means that these beauties are the ones who drag themselves out of bed on those called wintery mornings to go to the gym and work out with their trainer or to go for that long run or walk when did really much rather just snuggle up in bed with a good book or Netflix, that self-discipline also means that they'll stick to their low carb diet when everyone else around them is indulging themselves on pizza burgers and everything else.
Of course being celebrities means that they will have their makeup artists, dermatologist, facialist, hairdresser and personal trainers on hand to give them tips advice and keep them looking amazing as well as nutritionist and other healthcare professionals, but ultimately they still have to do the work. These are multitasking women just like us juggling their lives and careers with the added element of celebrity status. These ladies might manage to make it look effortless to maintain health well-being look flawless all of the time but trust me, they work at it and they work at it hard. A lot of this work has to do with self-care and it starts on the inside.
You are what you eat
I know that this is one of those sayings that have become a cliché but it is so true. This is all about eating for optimal health and wellbeing. Hydrate and consume enough water throughout the day by eating foods with a high water content like watermelon and cucumber. Reduce sugar as this erodes collagen and salt can lead to bloating – no one wants a puffy face.
Increase your intake of nutrient and antioxidant rich foods. Green vegetables are a big win for great skin: spinach, kale, broccoli. Make sure that you're getting enough essential fatty acids to keep that skin glowing and ageless
You are what you think
Another one of those old adages that is based on truth. Whether you practice mindfulness or the simple art of positive self talk your thoughts create your reality. Work on being at peace with who you are.
Step up your skincare game
These ageless beauties are confident and comfortable enough to let the beauty of their skin shine through and this is because they work hard to keep their skin in optimal condition. Take note of the following:
– Don't use any old products, invest in products, however simple, that work well for your skintype.
– Don't rely on the 'black don't crack' philosophy – it may not crack but like all skins it can look dull and ashy, be prone to breakouts, hormonal and otherwise as well as being dehydrated.
– If your skin challenges you then maybe you should consider investing in a visit to a good dermatologist
– It can also be worthwhile to consult with a good aesthetician to help to understand the best products for your skin
– Always protect your skin with sunscreen
– Consider adding some of these to your skincare regime: A vitamin c serum , a good exfoliant, a gentle lactic acid.
Enjoy your beauty
know your features and understand what enhances them but here's a proviso: don't get stuck…be open to experimenting with different makeup looks, try a new lip colour, or eyeshadow be bold..you'll be amazed at how what you didn't think would suit you really does look amazing! Check out new Beauty ranges and remember that Beauty has no age or rules.
Each of these phenomenal women (above) has reached the stage where they appear to be comfortable in the skin their in: use makeup to enhance you, not delete you …no matter what look we see them rocking, they totally own it and they are still themselves. So, own your beauty!