Turmeric is growing in popularity on the beauty front – and for all the right reasons
With it's high antiseptic and antibacterial properties, it is no wonder turmeric has found itself listed as a key ingredient in our favourite staple beauty products.
Turmeric helps to clear acne scars and inflammation. It also reduces oil secretion from the sebaceous glands. Given that it also contains antioxidants and new cell growth is stimulated and skin elasticity is improved.
Our digital content editor Vanessa put turmeric to the test using the Kiehl's Cranberry Seed & Turmeric Face Mask (£29)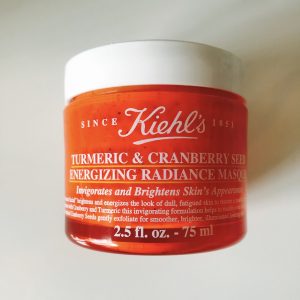 I am very reluctant to use new products on my face but I had heard really good things about this face mask. After first use I noticed an instant improvement in my skin texture and appearance. I don't wear much make up so as not to aggravate my temperamental skin but I felt completely confident spending the following week without make up or concealer. My boyfriend commented on how bright and refreshed my skin looked. Since then this has become a staple product in my beauty regime. I can happily say that turmeric really does have a place on the beauty shelf as well as the food cupboard.
Save