We asked South East London based Lush Brow Bar about the latest brow lamination trend and whether or not it's suitable for black women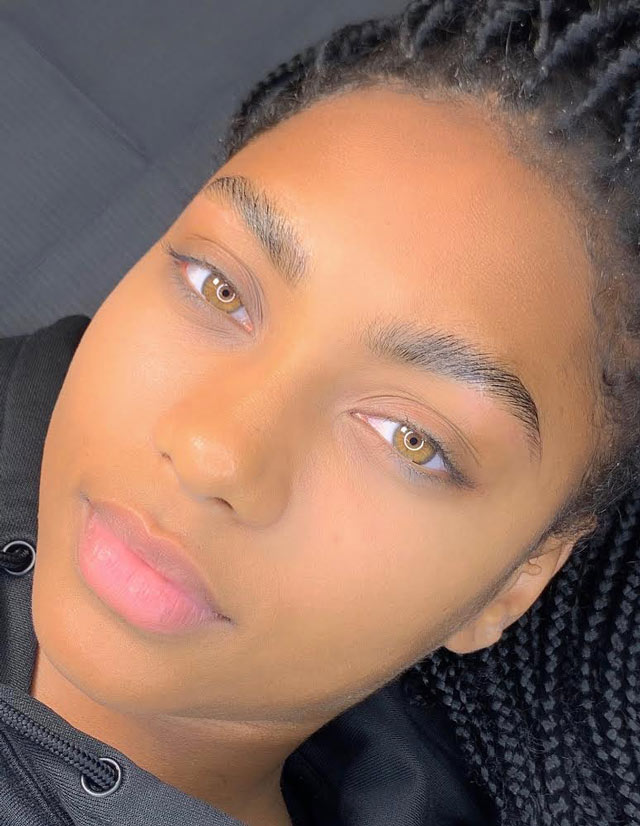 Since Cara Delevingne stepped into the spotlight a few years back, she pioneered bold, thick, full brows. This trend has continued to take the beauty industry by storm with the likes of Yara Shahidi and Zendaya on the big screen giving us eyebrow envy with their gorgeous, bold brows.
Over the past few years we have seen a proliferation of fuller brow trends. Remember the 'Scouse Brow' or more recently the 'Insta-Brow'? Women no longer want such structured brows and now thanks to Cara, they want their brows big, bold and fluffy. Enter brow lamination.
The trending treatment promises fuller, fluffier and thicker looking brows without the need for any painful or permanent treatments. Lush Brow Bar who specialise in brow techniques for deeper skin tones, give us the lowdown on brow lamination.
What is brow lamination and how does it work?
When you think of the word 'perm', I'm sure 'relaxer' comes to mind. The days of burning our scalps to achieve bone straight hair are now thankfully over. But brow lamination is built on the same concept as a relaxer but is safer on the skin and brow hair.
Essentially, brow lamination is a process of restructuring the brow hairs to keep them in a desired shape. As the hairs are manipulated, lamination creates the illusion of a fuller, fluffier eyebrow. It sets the brows for up to six weeks if cared for properly and is the perfect solution for those with curly textured brows that refuse to stay in place. The technique uses a mild chemical that won't burn the skin or damage the brow hair.
Brow lamination is safe to use when done right, so it's recommended to go to a professional salon where they have extensive expertise in the subject of brows. Or if you want to do it at home, use a lamination kit, specially formulated for brows, as opposed to a relaxer that can cause permanent damage to the brows and the skin on the brow area.
Brow Lamination Kit for DIY brows at home
Beauty salon Lush Brow Bar have carefully curated the Brow Slay Lamination Kit (£50), which is safe to use at home with simple step-by-step instructions on how to achieve the model-esque brow everyone is raving about. The Brow Lamination Kit is also designed to lift lashes, so you're getting the best of both worlds.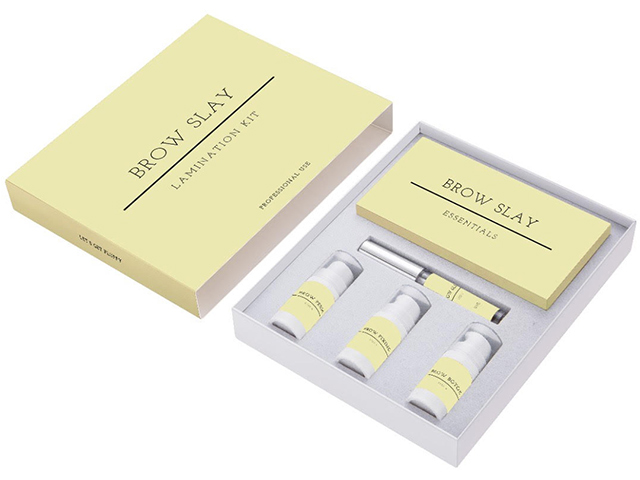 The Brow Lamination treatment is suitable for all skin types, just make sure you perform a patch test beforehand, whether doing it at home or in the salon.
If you're worried about brow lamination and looking for something that is designed to last up to a day, Lush Brow Bar recommend the Brow Slay Styling Wax (£9.99), which will give your brows that feathered look without the chemicals in just a few minutes. The wax can also be used with laminated brows or to create a laminated look for the perfect finish.
What if I have fine or sparse brows?
For those worried about sparse brows, the treatment is also suitable for fine or sparse brows as it gives the appearance of slightly fuller brows and can be styled to cover any sparse areas. The Brow Lamination Treatment (£40) also includes a brow tint, which would even out the look of your brows.
Lush Brow Bar
Instagram | @LushBrow
---
More eyebrows…