South London stylist smashes hair goals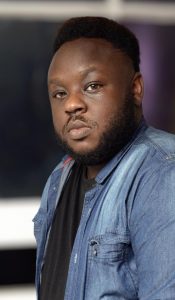 What a feat for our dear friend who landed his dream job as the Head Afro Hairstylist for X Factor. Lathaniel is regularly featured in the pages of BBH and we've watched his career blossom from winning his first Black Beauty hair award at the tender age of 19 to opening his own salon in Camberwell.
Now the 27 year-old is a multi-award winning stylist, and we looking forward to seeing the show-stopping styles he creates for the contestants over the next six weeks.