The new Olaplex No.8 Bond Intense Moisture Mask will help heal fragile strands in just 10 minutes. We sat down with Ty Wood / Olaplex PR Associate to talk about the company's expanding range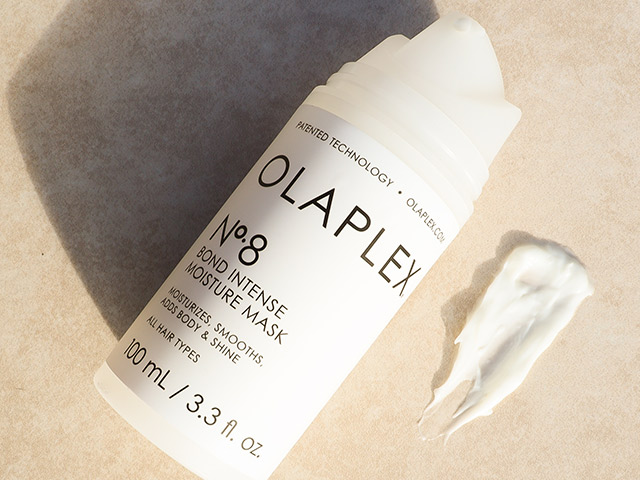 Happy hair days are here again with the launch of the Olaplex No. 8 Bond Intense Moisture Mask (£26). The multi-benefit hair mask is perfect for adding moisture, body and shine to all hair types, including curly and coily. Infused with Olaplex's famed bond-building technology, you can strengthen and repair even the most fragile strands in just 10 minutes, making this a must-have for hair that has suffered during lockdown.
To use, simply apply the mask on damp hair from the mid-lengths to ends for ten minutes, then rinse out.
We sat down with Ty Wood / Olaplex PR Associate to talk about the new addition to the family and what the brand has been up to since we last spoke…
Since you featured Olaplex we have launched our at-home hair regime that is a vital building block to healthy hair. Our at-home product started in 2014 with N°.3 Hair Perfector.
Can you remind us why Olaplex has been such a game-changer?
Olaplex's patented technology repairs and relinks disulphide bonds internally in the hair, resulting in stronger hair that is healthier, softer, and more manageable.
What does the range consist of now?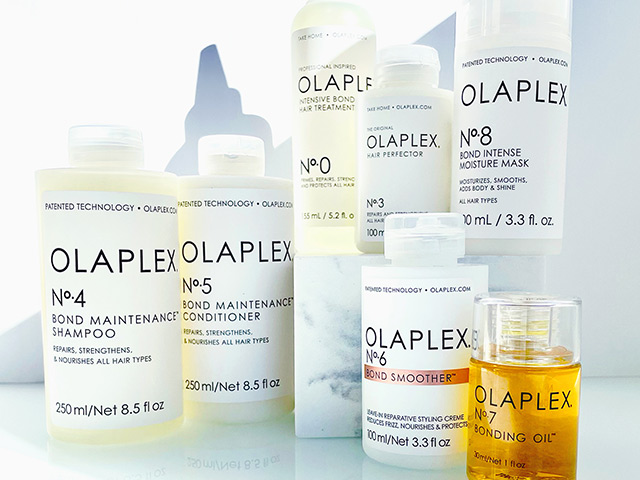 N°.8 Bond Intense Moisture Mask! This mask launched in April of 2021. (Since your last article we have launched N°.0 which is a primer to N°.3 to offer you maximum repair; N°.4 and N°.5, which are our bond maintenance shampoo and conditioner; N°.6 our bond smoother which is a leave-in moisturising styling cream, and N°.7 our bonding oil which is an ultra-lightweight oil which provides total heat protection up to 450°. All of our products contain our patented ingredient that rebuilds and relinks your disulphide bonds).
Is Olaplex good for all hair types including curly and coily hair?
Absolutely! Olaplex is perfect for all hair types, especially curls.
Which Olaplex treatments are particularly good for afro hair and why?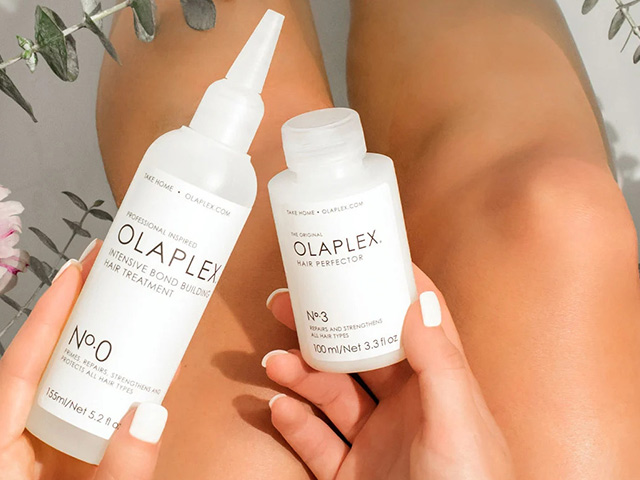 Textured hair actually has more disulphide bonds and with that comes the ability for Olaplex to strengthen and relink more of those bonds than those of their non-textured counterparts, so the benefit on curly hair is exceptional.
Curls will be more defined and stronger with the use of Olaplex. Although all of our products will work excellently with textured hair, there are a few that should be a staple in every curly haircare regime: N°.0 Intensive Bond Building Treatment and N°.3 Hair Perfector, our two-step, at-home reparative treatment, will build the foundation for healthy, strong, resilient curls.
Our newest product N°.8 Intense Moisture Mask will give textured hair the hydration that is often lacking in curly hair without weighing it down all while adding immense shine that will help even more with curl definition.
Many brands have brought out their own version of a 'Plex' treatment – what has Olaplex done to stay ahead of the competition?
From the beginning, Olaplex has made a commitment to supporting the professional hairstylist and bringing out ground-breaking products that have revolutionised the haircare world. In doing so we are also committed to only putting out products that can stand in a class of their own.
The research and development of all of our products are backed by science and worked on until they are perfect. An example of this would be N°.8 which was four years in the making. This shows a commitment to our consumers to only produce something that would be worth the investment.
Where can we buy Olaplex at-home treatments?
We always recommend purchasing from a certified stylist when possible: https://Olaplex.com/pages/certified-stylists. Consumers can also purchase from Cult Beauty, SpaceNK UK and Olaplex.com.
Readers' questions
Can Olaplex be used as a strengthener when applying colour? If yes, how and which products should I use?
If you're getting your hair coloured in-salon your stylist can use our professional system N°.1 and N°.2 during your colour service.

I recently had a silk press and now my hair is breaking, like literally snapping off. Can I use Olaplex to halt the breakage?
I would first consult with your professional hairstylist to see what the cause of breakage is. Hair can be damaged from many aspects. Olaplex is not a magic wand to hair pushed beyond its limits, however Olaplex will address any damage pertaining to environmental, chemical, thermal, mechanical and lifestyle.

I'm protein- sensitive, can I still use Olaplex?
Yes, absolutely Olaplex is for all hair types. The majority of our products are protein-free.

---
More haircare products…