Tamanu oil is the magic ingredient that every woman needs to combat acne, stretch marks blemishes and scars. We take a look at what makes this skin saviour so good.
By Raisy Aquino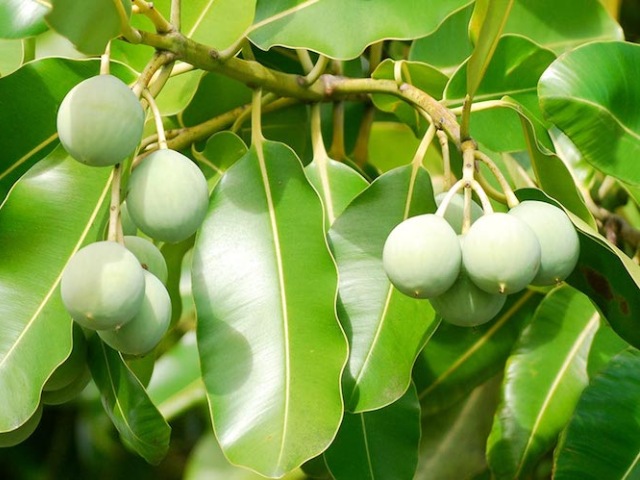 Tamanu oil is known as a skin healer oil since it cures almost every skin problem. Made from the nut kernels of the tamanu tree, which grows in southeast Asia, it has the ability to produce new skin tissue. Tamanu oil and other parts of the tamanu nut tree have been used medicinally for hundreds of years by certain Asian, African, and Pacific Island cultures. In many skincare products, it's often listed by its technical name, Calophyllum inophyllum seed oil.
Tamanu oil is rich in fatty acids and has a higher fatty acid content than many other oils, making it beneficial for addressing dry skin. More specifically, it contains both oleic and linoleic fatty acids, which give it its powerful moisturising abilities.
It has anti-inflammatory, anti-bacterial, anti-viral and anti-oxidant properties. This means that its ability to regenerate, calm and cleanse the skin makes it an essential if you're suffering from skin ailments like acne .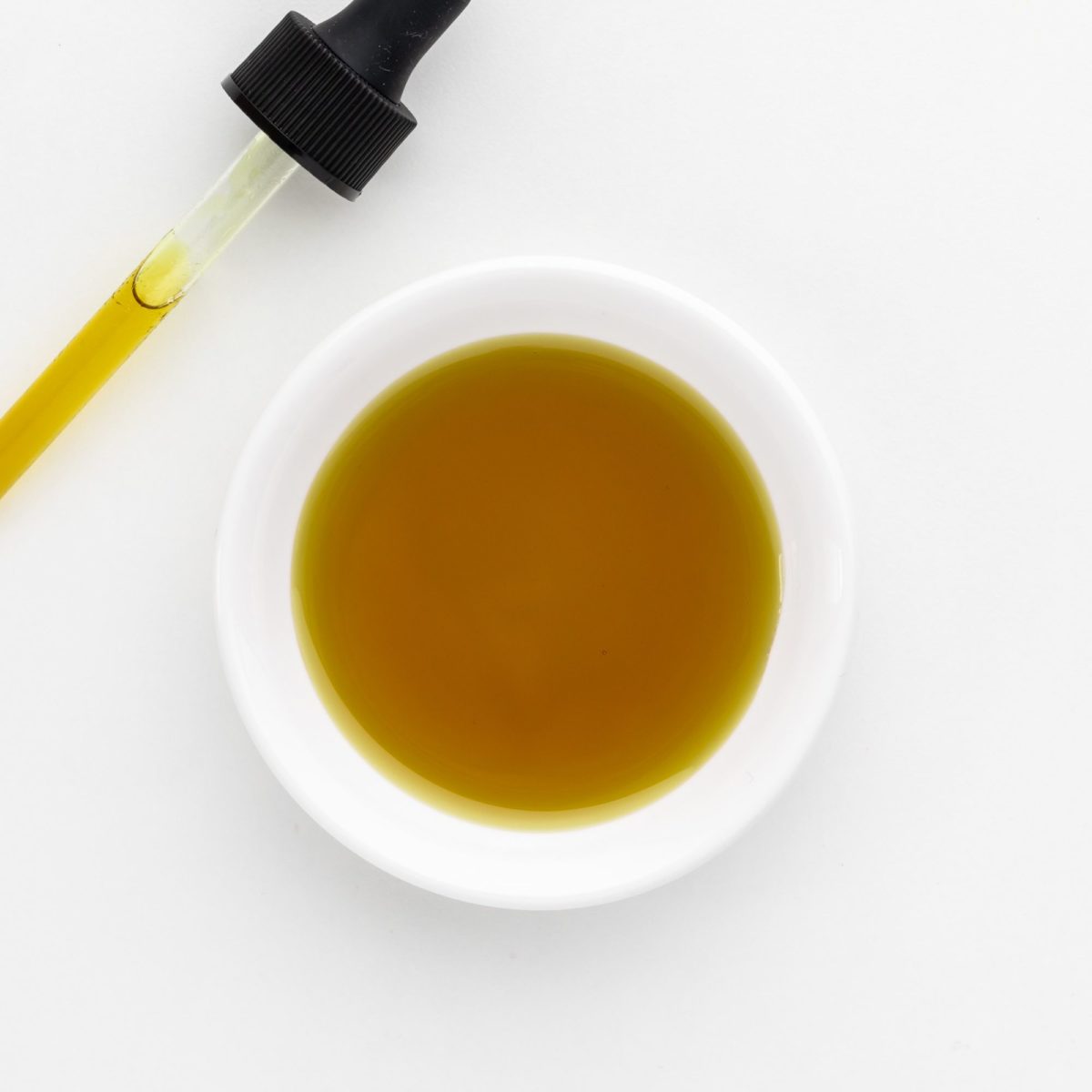 Apart from being great at healing wounds, tamanu oil also has a great ability to combat many other concerns such as: blemishes, eczema, hair loss, psoriasis, and sunburn.
Tamanu also contains omega-6 and 9 fatty acids, as well as healing components, lipids and antibiotics, which help not only with acne, but also works on the pimples themselves. You can get a custom made prescription formula for your acne scars at Dermatica.
Tamanu oil side effects
Like other oils with a high oleic content (coconut, shea butter, moringa), tamanu oil is slightly comedogenic (i.e. it can clog pores), so stop using it if it's blocking your pores. And because it's a nut oil, you should avoid it if you suffer from nut allergies. But despite the side effects, this oil when used correctly can be a welcome and hard working addition to your beauty cabinet.
To combat stretch marks, scars and blemishes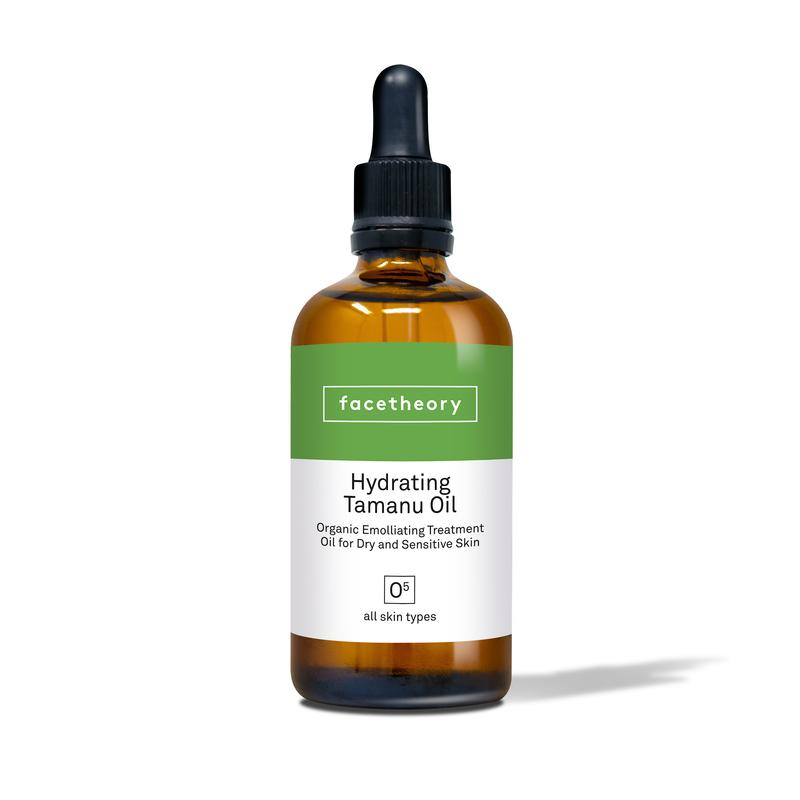 Tamanu oil has been found to reduce stretch marks and scars. Its healing properties help to rebuild these breaks in the skin. Several studies have found that tamanu oil has a number of properties that can also help skin wounds heal faster, reduce inflammation, and promote collagen production. Facetheory, a natural affordable skincare company that combines botanical extracts offers Hydrating Tamanu Oil O5.
Tamunu oil for a perfect complexion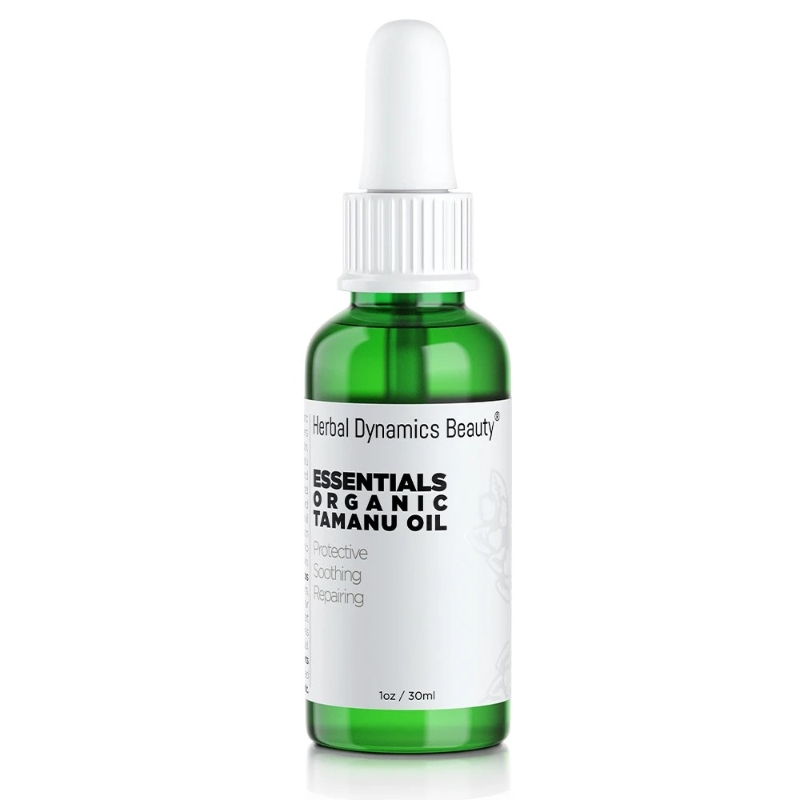 Wrinkles, fine lines and sagging skin are tamanu oil's specialty. It is even effective in the treatment of varicose veins. Herbal Dynamics Beauty, a rapidly growing brand focused on bridging natural botanicals and modern science sells Essentials Organic Tamanu Oil.
Tamanu oil for your body

Tamanu oil's high level of hydrating fatty acids makes it a great option to use not only for dry spots on your face, but also on your body. This product from SheaMoisture combines tamanu oil with moisturising shea butter, to help soothe and calm dry, flaky skin. This body lotion is additionally good for your skin as it's free of parabens, sulfates, and phthalates.
Tamanu oil for hair loss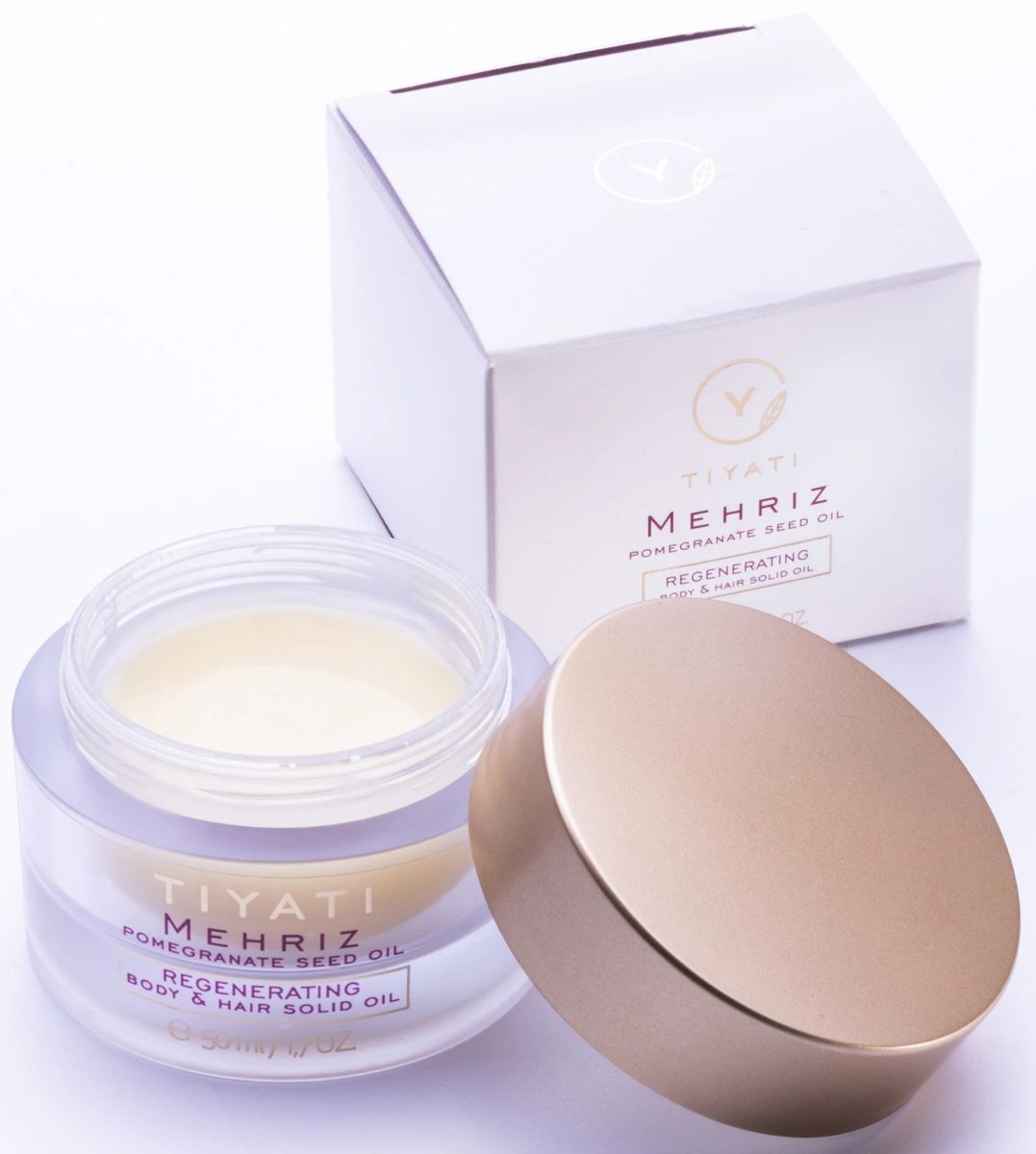 Applied once or twice a week, tamanu oil helps restore shine to your hair, giving it strength. It also suppresses hair loss and enhances growth. Maui Nourishing Hair & Body Solid Oil (£35/50ml) helps with hair health and is sold by a natural, vegan and halal beauty company called Tiyati.
---
Skin care…