Coffee is the latest ingredient to help with hair growth goals, says Jennifer Dawson
On our glorious crowns we harbour anywhere between 100,000 to 150,000 hair follicles and on average will lose up to 100 hairs per day. For many in the afro hair community who set "hair-length goals" this will probably sound like somewhat of a nightmare, but there are inexpensive natural remedies to slow down hair loss and aid hair growth. While a good majority of us rely on our morning fix of coffee to get us ready for the day, we may be overlooking the restorative power it has for afro hair and long term growth, as a recent online trend utilises the stimulating properties of caffeine to replenish Type 3 and Type 4 curly hair textures. Perhaps the answer to long luscious locks isn't just in delicious conditioners and hair oils, but also in your favourite cup of coffee.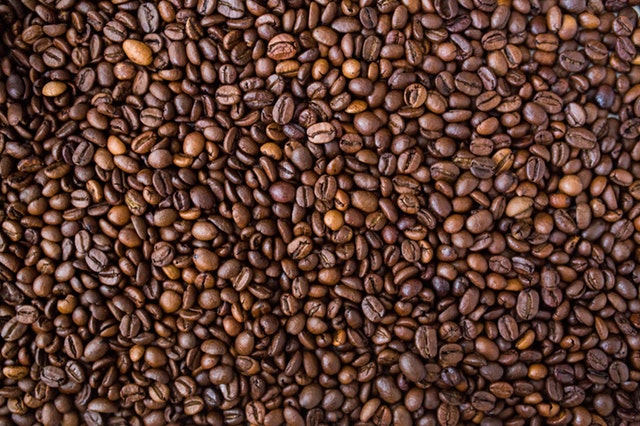 The science behind it
The chemical composition of caffeine in coffee stimulates hair growth by interacting with the follicles in such a way that cycles of hair growth become better regulated and frequency of growth increases. For men and women with kinky, curly and coily hair type shopping to add a few extra inches, this is particularly good news, as afro hair in general tends to be more prone to breakage given it's naturally drier state. Given that many of us will consume coffee regularly or daily, this may present as a huge incentive to double the trips to your local coffee shop. Realistically, though, this isn't necessary, as hair follicles are capable of absorbing caffeine topically when administered directly onto the scalp and hair (hence why you may have noticed coffee as an active ingredient in many of your favourite hair care products). So, if you'd prefer to avoid the "buzz" that comes with the over-consumption of caffeine, then you might like to opt for the recently popularised Coffee Hair Treatment or "Coffee Rinse".

How and why does it work?
The caffeine in coffee works by replenishing hair growth and subsiding any atypical hair loss. In a study conducted by the University of Lubeck in Germany, researchers found that "caffeine enhanced hair shaft elongation and prolonged anagen duration", meaning that coffee works by intercepting the effects of the dihydrotestosterone hormone, thus stimulating hair shaft follicles and aiding in the prevention of hair loss.

How it's done
Part of the beauty of the coffee rinse is its simplicity- it truly is accessible for almost everyone. First, begin with clean, freshly washed, damp hair. Next, brew a strong batch of coffee (the darker the better) and allow to cool. Beginning with the roots, carefully pour the cool coffee through your hair (you can repeat this step several times to make sure all of the hair is saturated). Next, allow your hair to sit for around an hour underneath a shower cap (there's no need to add heat at this stage; the natural warmth of your scalp will be enough). Lastly, rinse through with warm water, apply your favourite leave-in conditioner and allow to air dry. It really is that simple.
The benefits of coffee for afro hair are magical and can do wonders for getting your locks long and beautiful. Try incorporating this simple yet effective coffee rinse into your regular hair care routine for hair that's healthy and feels amazing.
Discovering Natural Coffee Rinse for Hair Growth