There's no such thing as the perfect hair product, but by mixing products from your beauty cabinet, you could find ultimate hair cocktail blend
Searching for the holy grail product that addresses all your haircare needs? The search can be especially tricky for black women with curly strands who need to address multiple issues: frizz control, lightweight volume, moisturising and curl definition, just to name a few. Rather than finding that holy grail product that hasn't been invented yet, perhaps you should consider what hairstylists have been suggesting for a long time, namely hair cocktails.
What is a hair cocktail?
According to Natasha Lise, head of styling at the Dominican Hair Alliance, hair cocktails are nothing new. "It's using different products at the same time, either by layering one immediately after the other, or mixing it in your hand first before applying it to your hair."
Natural hair specialist Jennifer Covington-Bowers who works with curly hair brand Hairstory describes cocktailing as, "Mixing two or more products together to achieve a bespoke formula that works for you!"
How many times have we found a product that's great at one thing, but you have to mix it with something else to get it just right? A hair care cocktail consists of mixing and matching leave-ins, stylers, and curl creams until you find the perfect combination for your tresses. For example, if you're looking for moisture and hold, you would cocktail a hydrating cream-based styler with a gel. Hair cocktails seem to work better for curly hair types because of the multiple issues inherent in curls.
Cocktailing is a technique that works best on natural, curly, or coily hair and it's a well known fact that naturalistas have been using hair cocktails for ever – just look at all the products used in a Wash n Go. Ideally hair cocktails usually consist of two to four products. But it's not unknown that there can sometimes be up to five products layered in a Wash n Go cocktail to bring out curl definition.
What makes a good mixer?
Jennifer advises, "Think outside the beauty cabinet – a lot of naturalistas like to cocktail their shop/salon-bought products with more natural ingredients, like oils (jojoba, black castor oil, tea tree oil…) plus food and raw ingredients.
A few picks that I like to use alongside Hairstory's products are amla oil, olive oil and mango butter, but I'd recommend trialling varying ratios, as there isn't a one-fits all approach to product cocktailing."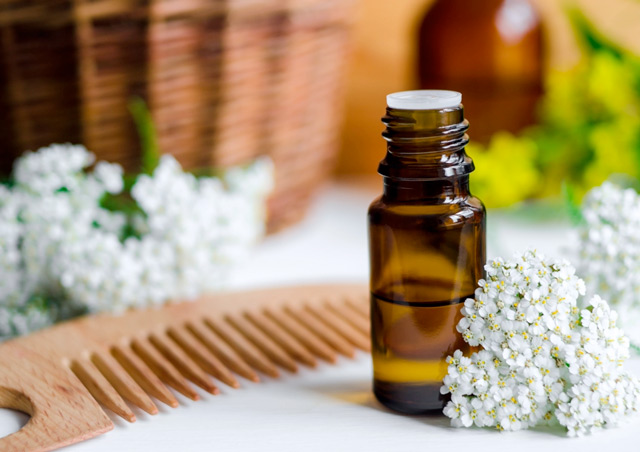 Can you use different products from different brands to cocktail? Jennifer thinks so. "Yes! Much like a cocktail that you drink, you don't need to stick to products from one brand. It's more important to consider the type of product and what you need it to do for your hair. Mix and match until you find the right combination for you."
But like any good cocktail, you wouldn't shove old product together, for example, you wouldn't mix gin with scotch and expect it taste any good. The same goes for your product mixing. Natasha Lise cautions, "Make sure that your products are compatible first. Every product has a charge, and if you mix different branded products with opposite charges, you can get flaking. Sometimes you can tell the charge by the ingredients, but the best way is to mix a bit in your hand first and see if lumps or flecks appear, if they do, those products aren't compatible."
Dominican Hair Alliance's favourite hair cocktail for 4C curl definition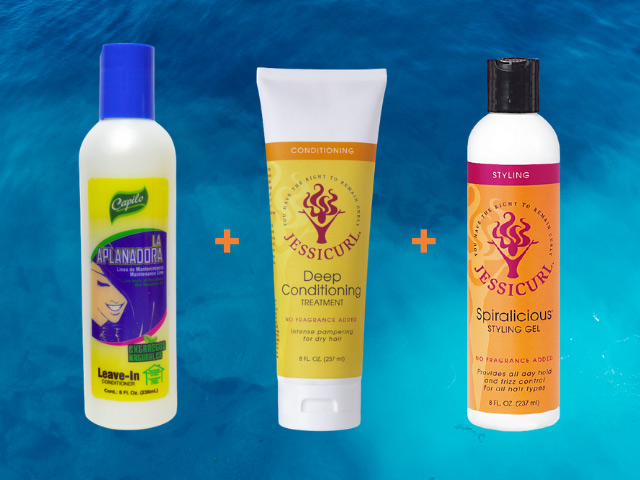 Natasha: Capilo La Aplanadora Leave-In, Jessicurl Deep Conditioning Treatment and Jessicurl Spiralicious Styling Gel: together they give very defined curls even on resistant 4C hair!
Jennifer's favourite hair cocktail for natural waves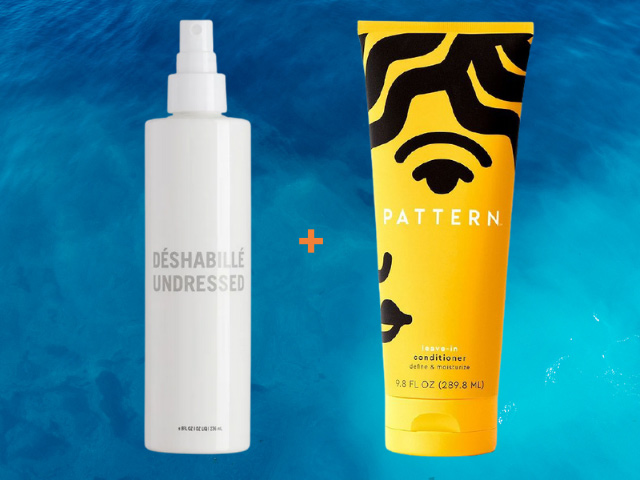 Jennifer: "This really depends on what you want to achieve but there is one combo that I love to bring out natural waves – Hairstory's Undressed Surf Spray – which for me is like a wave spray – combined with Pattern Beauty's Leave-in Conditioner to give moisture and act as a styling crème.
For enhancing curl definition, I love LCO (Liquid Cream Oil) but for a looser curl, combine with Hairstory's Dressed Up – a blow-drying lotion which also has thermal protection."
How to avoid product buildup
Lastly try not to be heavy handed with your product mixing, as you will weigh your hair down and encourage product build-up. The ends of your hair are usually the driest, so perhaps start with them first, rather than your scalp. Natalie advises, "Make sure you clarify regularly, because you'll definitely get a lot of build-up. And if the shrinkage you get from a wash n go is too much for you, try using the same products on your hair once it's 90% dry."
MahoganyCurls hair cocktail video
Share your favourite hair cocktails in the comments below…
---
More hair care…