Vicky Akuagwu from ZiuZo Salon shares 5 tips for caring for coloured hair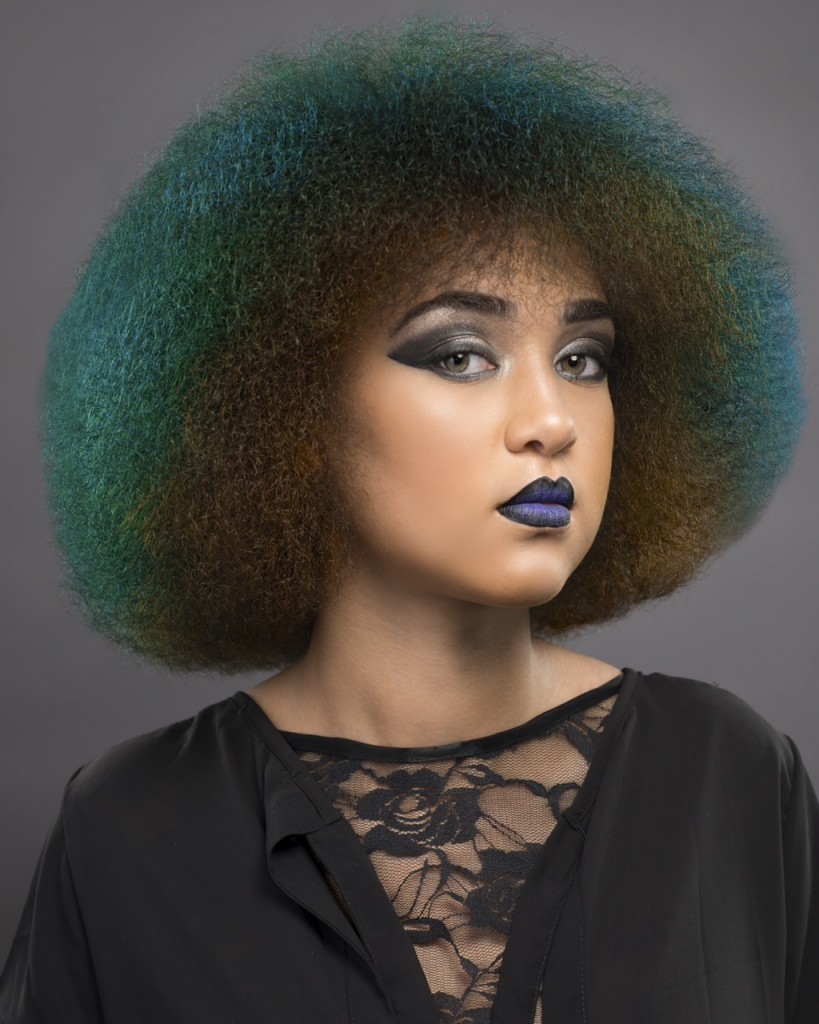 Being a professional hair colourist and stylist, I have seen many reasons why women avoid colouring their hair. The myth is that there is lots of expensive maintenance and time consuming processes involved. Not at all. Here I share my top five easy ways to keep your colour looking 'to-dye-for.'
1• Professional salon aftercare treatments – book your follow-up aftercare treatment appointments to ensure your colourist/stylist can give the best hair care treatments your hair will need once it's coloured. We often tailor hair treatments to the client's hair needs at the time she visits us based on thorough consultation.
2• If you can not get to the salon for an appointment, then use the colour safe products your colourist/stylist would have prescribed for you. I often recommend the Mizani Supreme Oil Treatment program, as they are formulated with cleansing agents that are safe and lightweight for coloured hair. If you were unable to buy from the salon do make sure you purchase products for coloured treated hair. They are specifically formulated to maintain vibrancy of your hair colour.
3• When washing your hair at home, be mindful of the water temperature, try keeping it at body temperature or cooler. This will limit the amount of bleeding whilst washing and rinsing which helps to minimise fading. Where possible, use shampoo and conditioner for the colour you have eg: use shampoo and conditioner for blonde hair if you have gone blonde or shampoo and conditioner for red hair if your hair is red! I suggest the Revlon Professional 45 Days Colour Care Shampoo and the Revlon Professional Nutri-colour Conditioner.
4• Keep your coloured treated hair well moisturised. Leave-in conditioners, moisturisers, light oils and serums will help maintain the integrity and vibrancy of your hair. Apply recommended product by your stylist appropriately. Leave-in conditioners suggested and recommended are:
Mizani 25 Miracle Milk
Kera Care Leave in Conditioner or L'Oreal Pro Fibre Leave-in Treatment, these help sustain the salon treatment and help maintain healthy hair until next service
Mizani Spradiance Serum,
Mizani Supreme Oil or You Pro Vita-Polish will help shine and vibrancy
Mizani H2O Intense Moisture Treatment is recommended to combat dryness. It is a night time leave in moisturising treatment!
Kera Care Oil Moisturiser with Jojoba Oil is also a good product for daily moisture
5• The three R's: Refresh, Retouch and Revive your colour as recommended by your stylist. Refresh by simply having a colour rinse when you visit for your treatments, Retouch your regrowth when due (six-12 weeks) and Revive by processing overall colour from root to tip as and when suggested by your stylist or revive by adding lighter or darker colour slices.