Sal Wyn Baxter from Root2Tip answers your questions on winter haircare for afro hair. Follow these tips to keep your strands soft, strong and breakage-free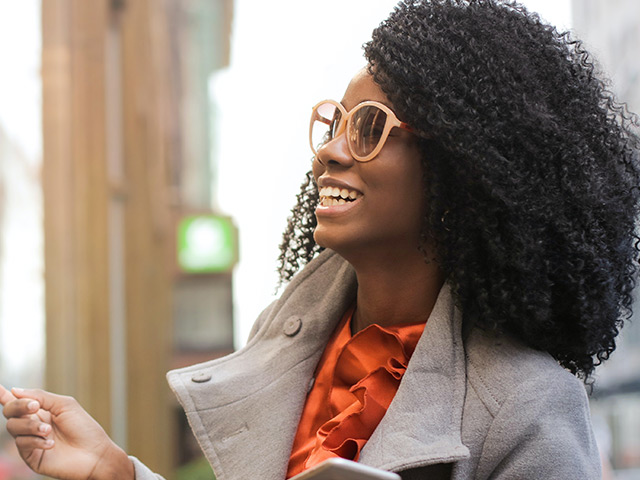 "I am so excited to be able to give you the Hairducation tips on winter haircare for afro hair that will assist you on your hair journey, regardless of your start-point. Although I make quality natural hair products, my genuine passion is Hairducation and I have done workshops helping people with their hair all over Europe and also in the USA for the past 12 years…" Salem Wynter-Baxter
Why is my hair breaking as the weather changes?
Seasons bring change and that is as much about the atmosphere as it is about our hair!
If you have just swapped that duster coat for a wool blend cover up then you are now feeling the cold and believe it or not, your hair is too!
Ladies, If you regularly moisturise your hair, by that I mean you actively leave your hair feeling soft and dewy on a daily basis, then your hair will be less likely to break during winter. This is even more so if your hair has been strengthened with regular protein treatments prior to the colder months setting in.
However, if you suffer with dry strands and have not strengthened your strands with any form of protein conditioner or treatments prior to the approaching winter season then breakage is more likely to occur when the cold snap happens!
Cold air will rob your hair of moisture, and as you enter into the warmth of the office/home as we are in lockdown! then back outside, these elements can really disturb the moisture levels your hair needs to be healthy. Avoid breakage by ensuring your strands are nourished and hydrated from the inside out to enable them to withstand all weathers! Do not underestimate the power of a protein treatment.
Should I put my hair away to protect it during winter?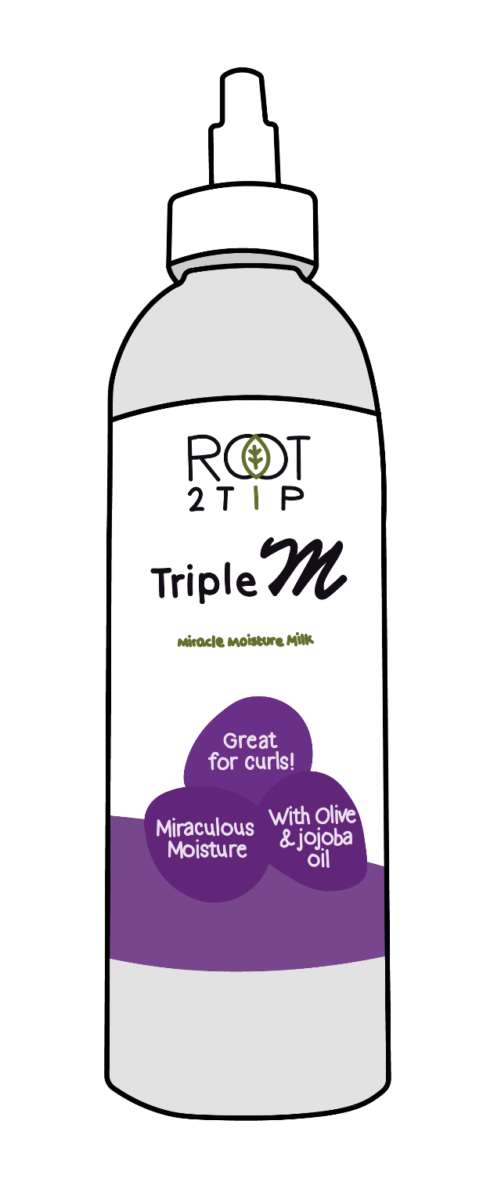 This is a personal choice; however, I have always chosen to protective style and harvest my hair-growth during the cold months.
By 'harvest' I mean I put my hair in a protective style, be it twists or braids with extensions, in order to freeze the healthy state, it's in and add length to it! Afro hair grows when it is not manipulated regularly. Winter is the perfect season to grow your hair out. Especially if you have spent much of the year trying out different styles. Our hair can become weathered and appear worn, if we are constantly trying something new.
A protective style will rest your hair and protect it from the elements. My hair hates the cold weather, and it seems many of you agree, as women I speak to often choose the colder season to give their hair a vacation! If you do choose to protective style, do ensure that is safely applied to avoid any kind of traction alopecia or unnecessary breakage, also ensure you keep up the daily moisture routine. Our Honey Rain Juice Leave-in Conditioner (£14.95) or Triple M Milk (£17.50) is the perfect choice to keep hair healthy whilst you protective style – you just spray and go!
How do I protect my hair from the elements this winter?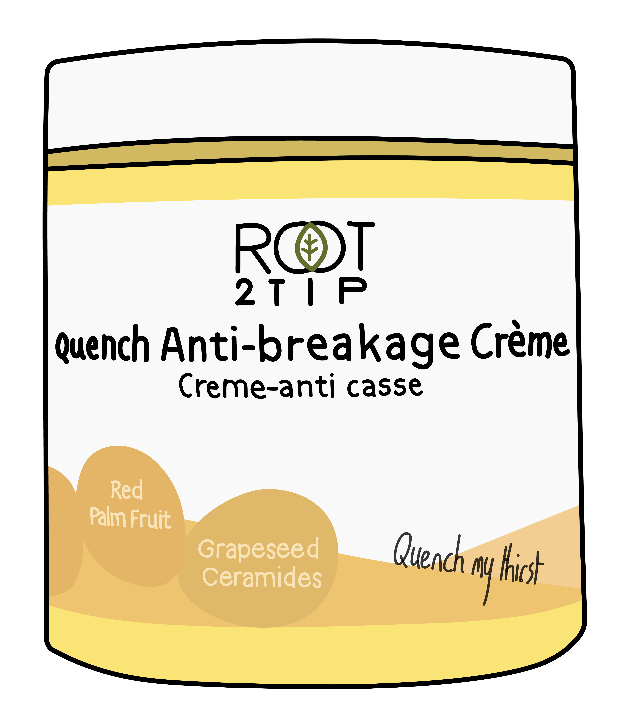 As mentioned above the cold weather can wreak havoc on your hair if it is not hydrated correctly!
Here are my five key tips to winterise your hair this year!
1) Do regular steam treatments! A good frequency is once every two weeks. Like a warm cup of soup, a steam treatment will warm up your hair from within and allow for deeper conditioning, conditioner is a curl's best friend.
2) This is the sandwich moisture method I have developed that gives all weather-proof hydration for 72 hours, it's like a warm fur coat for your hair, the ultimate thermal protection.
Start by moisturising with a water-based product first. Add instant moisture to your hair with a water-based leave-in like Honey Rain Juice, follow up with a cream moisturiser like the award-winning Quench Anti-Breakage Crème (£16.95) or a moisturiser of your choice, then seal in that yummy moisture with a butter.
3) Adopt a regime that involves regular hot oil treatments using extra virgin olive oil, this will give a boost of nourishment to the strands and make your hair super shiny too.
4) Deep condition frequently, our hair is fragile, so any type of nourishing reinforcement is a win-win.
5) Pre-poo before your shampoo day! A pre-poo means you use an oil like our Root Energizer which is a blend of Ayurvedic extracts and essential oils in coconut and castor oil to add a barrier of protection to your strands. Not only will this enhance your wash day experience, but the lauric acid content in coconut oil, fills in the cracks in the hair fibres, preventing hygral fatigue (an over-absorption of water).
Overall, ensure your moisture routine leaves your hair protected. Eliminates dryness and you will have no issues during winter!
Do I need to change the products I use in the winter?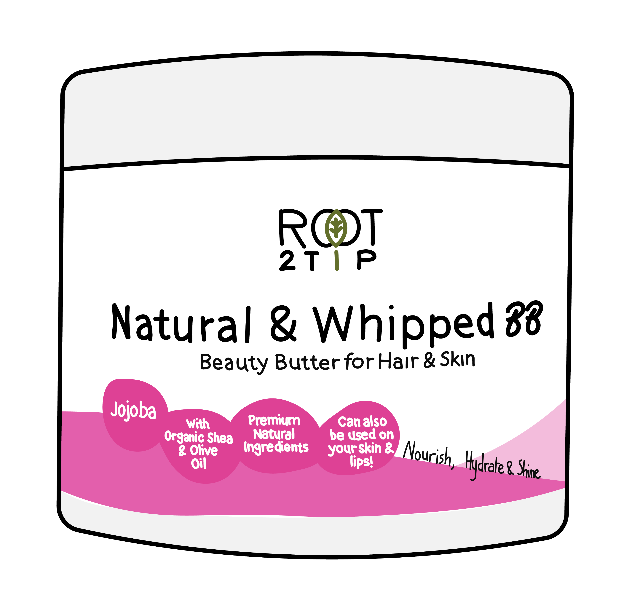 If you feel as though your hair is not responding in the way in which it did to your normal products during the warmer months, then perhaps you need to switch products?
Many women find that their hair needs products that are richer to get them through winter. Your strands will be robbed of moisture through the wearing of woolly hats, and also from the constant friction of coat collars or scarves.
Try to invest in a heavy butter or richer crème, like our Quench Anti-Breakage Crème if your current products are not working. Don't be afraid to try new products as your hair will let you know straight away if it likes it or not!
During winter I swear by Natural & Whipped Beauty Butter (£18.50), it seals in much needed intense moisture on all hair types. Oils or shea butter alone will not suffice in the winter, water first is the approach, so try something new today.
For more hair advice and tips check-out www.root2tip.com
---
More afro haircare products…