Tamala Ceasar grabs a few minutes with media professional Vashti-Iona Beckford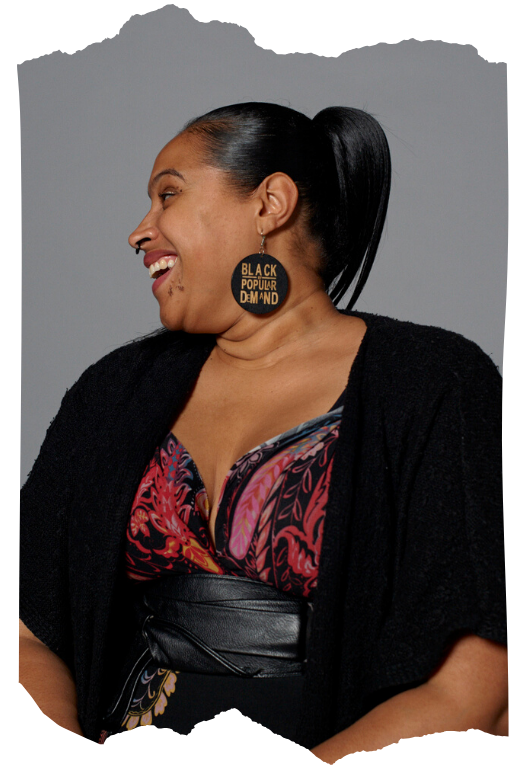 Name: Vashti-Iona Beckford
Fun fact: I got my first producer credit in September for D-Block Europe x Santan Dave – Playing for Keeps music video
Favourite motto: VPR London's Motto is 'Creation, Connection, Purpose' and this sums me up to a T. If it's not creative, there's no connection or if it does not have a purpose, I don't really want to be a part of it.
Tell me about yourself? (Occupation)
Woah! Where do I start? I have four main roles; I am currently a consultant for The Wall of Comedy (The Wall Group), as head of Talent Network, so I support content creators and influencers, mainly in bespoke content but across the board. I am also an engagement & outreach officer for the NHSBT (Black Target Recruitment), meaning I advocate on blood donation in order to support sickle cell recipients to get much needed matched blood for exchanges and transfusions. I am also project manager for Black Creators Matter which is a platform that spearheads and supports melanated content creators and I run VPR London – a business solutions company for all things social media.
How did you get into the media field?
My family have always been creative and in 2016 I decided to move into a more creative role after being the pastoral manager for KS4 in a secondary school. I started by doing administration and it kind of developed from there.
When did VPR London start?
VPR London started in November 2018 after working for The Wall of Comedy for 16 -18 months.
How did you come up with the name?
My good friend and comedian Axel Blake used to encourage me to start my own business long before I actually put the wheels in motion and he came up with Vashti PR aka VPR, I just added the London and here we are, lol
What's it like being a female professional in a male dominated industry?
It can be very intimidating if you are not confident in your abilities but you just have to do what you do with a level of excellence, which cannot be ignored. I know a few people see me in this industry, so I continue to pave my own path.
What services does your company offer?
VPR London offers support in production, administration, mentoring and non-exclusive management consultancy as well as social media.
Who have you worked with?
So far VPR London have worked with Youtube, NHSBT, The Wall of Comedy, Google and The Hoxton Holborn.
What advice would you give to female media professionals?
Producers, cam ops, directors etc? You are needed in the industry now more than ever and not to put limitations on yourself and worth. You shouldn't validate yourself based on who you have worked with or what you haven't done. Your time is now, so keep pushing!!
Why do you do what you do?
I believe it's part of my purpose. I am a connector by name and want to see success in everyone. We are all important so I want to support where I can.
Where does your passion come from?
My faith and also my family support. We love each other purposefully and it makes all the difference.
What have been your most memorable brands/people you've worked with and why?
I loved working with Youtube for their YoutubeBlack closing party. It really represented the culture and who we are as a people hailing from different parts of the world; whether Caribbean or African, Afro-Latino or other, they really showed our love for our people in the event we supported.
What does 2020 have in store for you?
Hopefully more creations, more connections and more purpose, lol!
Where can we find you?
@vprlondon @empressasari