This beautiful chignon by Charlotte Mensah of Hair Lounge was designed to give her model a red carpet look. We also love it as a stunning bridal hairstyle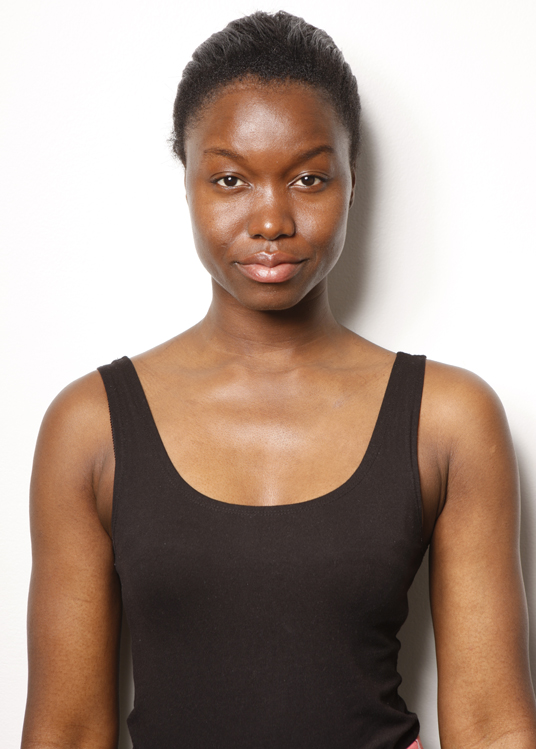 Name: Nana
Age: 24 Occupation: Model/Presenter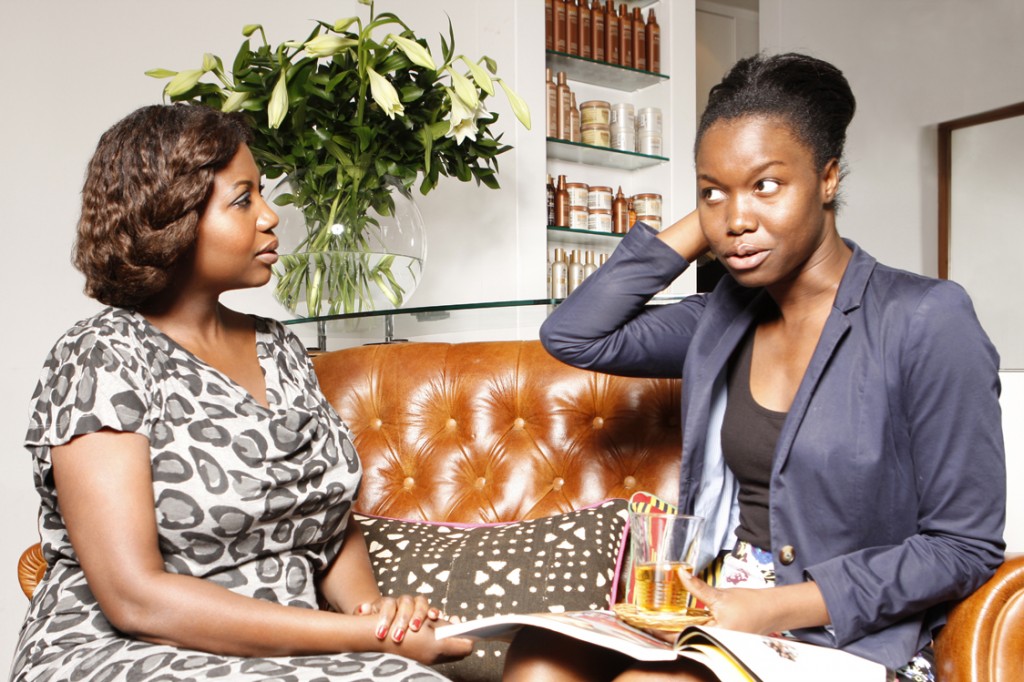 The Problem
I don't want to use too much heat on my hair as I'm growing out my relaxer. I've got a big event to attend and would like a more glamourous style for the red carpet.
Nana's hair needs a break from the chemicals. Transitioning from straight to natural hair requires patience and effort. Years ago her only choice would have been to cut off all of the relaxed hair and start with a short natural regrowth. Thankfully this is no longer the case as there are several ways to grow out a relaxer and keep hair healthy and looking great. 'I will style Nana's hair in the perfect updo for her big event,' says Charlotte.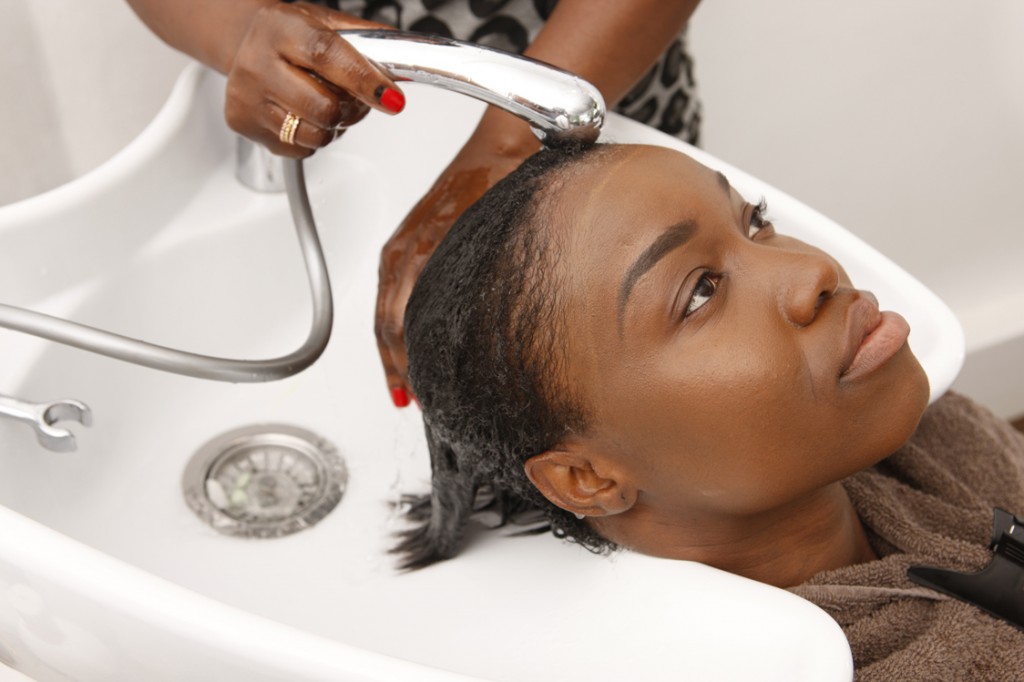 Nana's hair was washed with Moroccan Oil Moisture Repair Shampoo, Moroccan Oil Restorative Hair Mask was then applied and left on for 15 minutes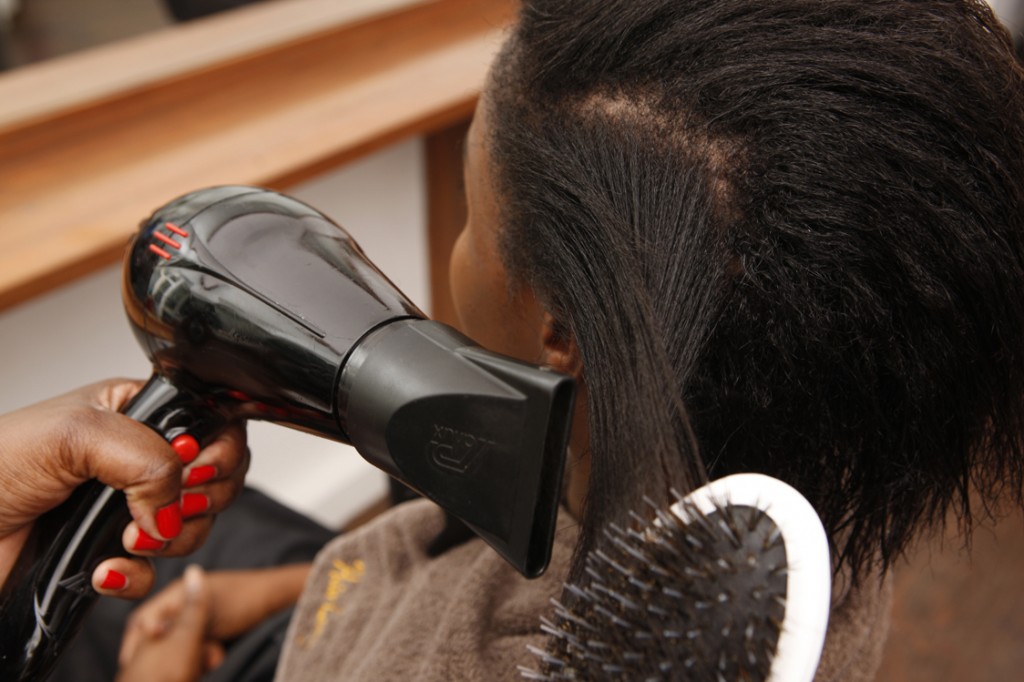 Kera Care Silk n Seal was applied to the hair and blow-dried with a paddle brush.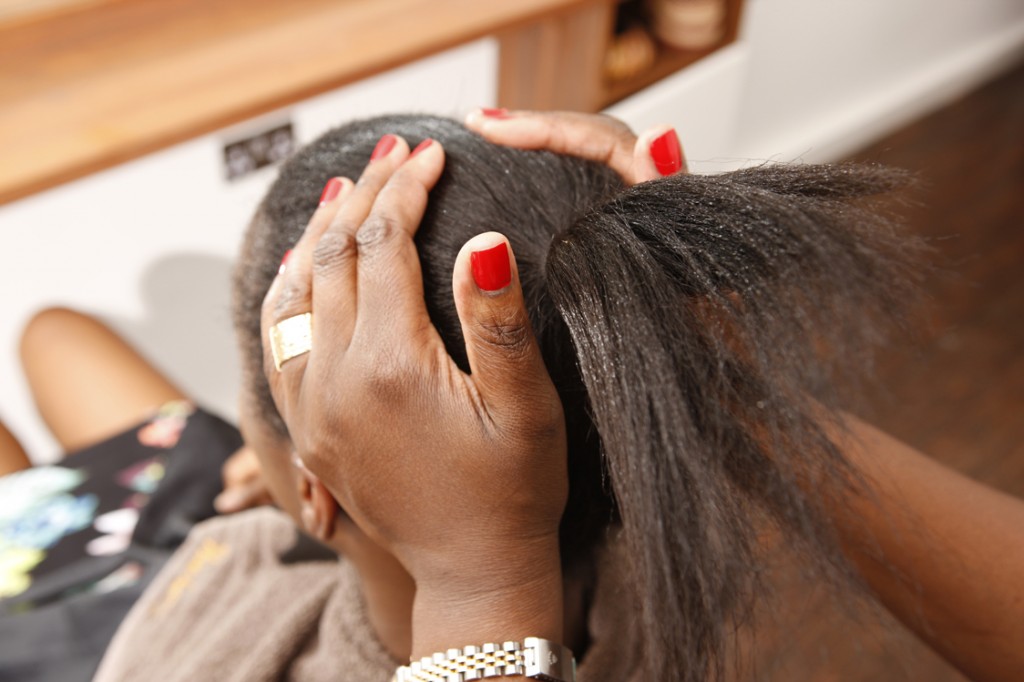 Nana's hair was gathered up into a high ponytail. Wax was used to slick down edges and smooth any fly-aways. The ponytail was then twisted into a knot and pinned down.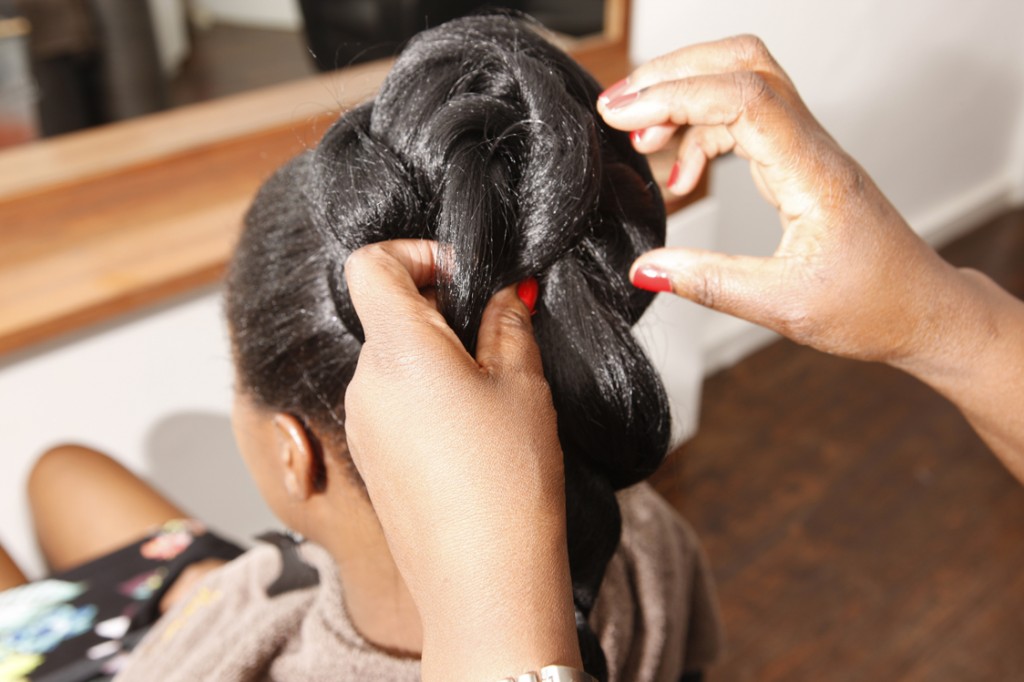 Charlotte Mensah's bespoke hairpiece in dark brown was attached to the knot and rolled into this perfect chignon, then secured with Kirby grips.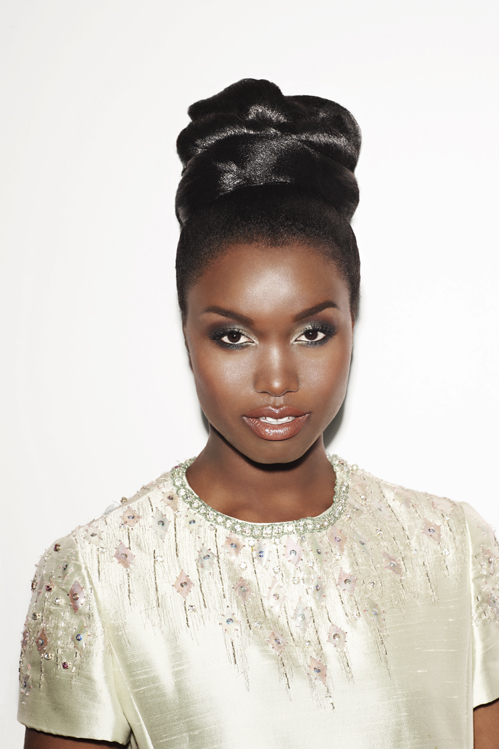 The finished look is red carpet ready and makes for a great bridal look too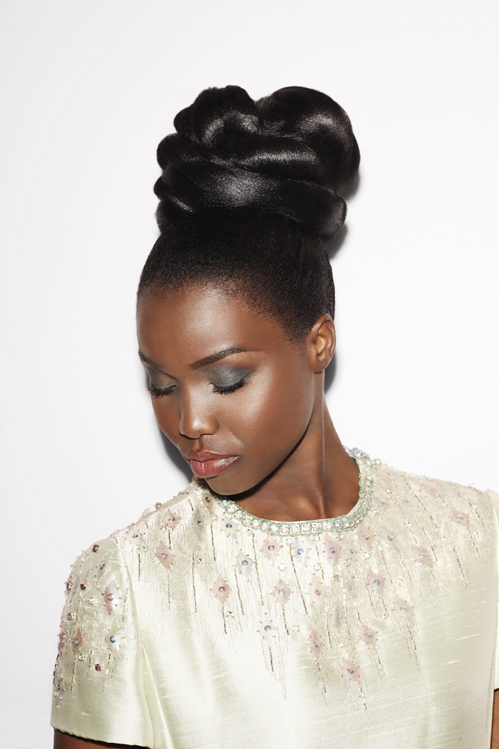 The stunning finished look from the side
Photographer – Krystoff Krychik
Hair – Charlotte Mensah at Hair Lounge. Follow on twitter@hairlounge1999
Make-up – Sam Lascelle
Styling – Judith Lambert
Dress from – Gathering Goddess