Photos by Suhyoon Cho/@suhyoonchophoto | Word art by Kurt Guard/@kurtguard
Correspondent Candace Dantes' advice to rejuvenating your loc lifestyle
Experiencing lengthy locs side effects of excessive yanking, snagging, itching or root unraveling lately? Contemplating the big chop or untangling your entire mop because they're just too doggone aggravating?
Been there. Thought that.
But before you give up on years of patiently achieving gorgeous new growth, let's take into account the pluses to your majestic, free-flowing mane: It's naturally yours. It's versatile. It's a show-stopping style. The following lifestyle changes are easy, tested solutions to help restore your now crossed perception and lack of patience toward your locs. Here's how you can return to your original, gone-with-the-wind glory days of voguing them proudly:
PAMPERING LOCS WITH HIGH-END SALON PLAYDATES. It's A-OK to spoil your locs with unconditional spa-like love. Occasionally indulging in exclusive salon services frees you from constantly fumbling with them. Celebrity locticians like New York's Marlene Ford can transform tresses into A-list protective styles, repair frazzled sections and nurse stressed strands back to normal.
Loc Tip: Research salons that offer an upscale, relaxed atmosphere — beverage options like hot tea or sparkling water; pressure point-performing shampoo experiences; and preferably cookies and chocolates on the side. You and your locs deserve it.
SWEET TREATING TRESSES WITH GINGER. Ginger serves as a refreshing friend to your skin, and it also benefits tresses tremendously. This fragrant spice's multiple advantages to rebuilding weak locs includes controlling dandruff, stimulating hair growth, moisturizing follicles and naturally making a gal feel good from head to toe.
Loc Tip: Clean and boil a handful of ginger. Once simmered, pour the now ginger tea into your favorite coffee cup and add a few spoonfuls of honey for sweetened zest. Early mornings or late evenings are ideal times to sip on this soothing-to-the-soul tea.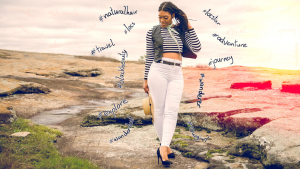 TRASHING OLD PRODUCTS, RACKING UP ON NEW. If you're still applying has-been bottles of shampoos, creams and glossifiers to your locs, maybe that's why they've lost your hair fleek affect. Start scavenger hunting today's innovative brands, lines and products that target scalp conditioning and actually boost your locs' luster.
Loc Tip: Don't overload locs with products, which can weigh them down and develop a filthy buildup along the shaft over time. Sample products once a month to see what works best to cleanse and strengthen them. KeraCare offers soothing, tingling options to combat dry, itchy crowns. Another easy way to start product hunting is subscribing to natural hair delivering service curlBox to receive samples right up to your doorstep.
AIR DRYING LOCS WHILE ON OUTDOOR ACTIVITIES, ADVENTURES. Save on time, energy and hair breakage by bypassing sitting under the hair dryer for hours. After shampooing and towel drying locs, oil the scalp and apply a palm-size amount of leave-in conditioner (I recommend Mimosa Hair Honey by Carol's Daughter for the scalp and Coconut Leave-In Conditioner by Morris Roots for strands.). Then head into the open air for a scenic park promenade or beach bumming.
Loc Tip: After applying product, gather groups of loc strands and loosely braid them into sections, securing ends with elastics. Separating and braiding locs helps to dry hair faster and instantly creates a new, wet-and-wavy loc style for the week.
FLAUNTING LOCS AT LOCAL SOCIALS, INTERNATIONAL SHOWS. When loc stars unite, the energy is addictive. Attending community natural hair events to global beauty shows opens up inspiring, educational conversations with other loc wearers. You often gain a greater appreciation for your wild tresses, new knowledge about dos and don'ts to maintaining healthy locs and nifty pointers to accomplishing superstar-status hairdos from home.
Loc Tip: Consider earning income by voguing your mane for the masses. Statuesque with cascading locs for days? Then hair modeling for major brands may work in your bankable favour. This gig also guarantees automatic access to industry experts, free product and innovative styling tools and techniques.
CLICK HERE for more hair and lifestyle coverage from Candace Dantes, a.k.a. Cowgirl Candace.
---
✶ You may also like ✶