Avlon 20 years Anniversary was held on September 10th at The Week house in Sao Paulo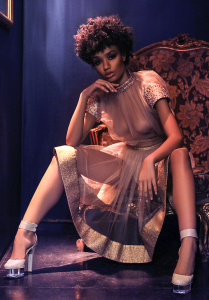 An evening full of inspiration for our 500 guests including our faithful hairdressers, salon owners, influencers and all the Hairdressing professionals present.
Avlon Industries is proud to support the hairdressing and salon industry through the creation of prestigious products that have advanced research and innovation. The company is leading many of the most common products used by hair care professionals on the market, including these premium ranges: Affirm® Conditioning Relaxer, FiberGuard® Affirm® MoisturRight ™ and StyleRight ™ KeraCare® and Texture Release ™
Avlon Industries, Inc. founder, Dr. Ali N. Syed is one of the haircare industry's foremost game changers. Known for his passionate and innovative approach to haircare, Dr. Ali N. Syed's credentials speak for themselves.
Dr. Ali N. Syed started his career as a researcher, gaining invaluable experience by working for a number of hair and cosmetic companies. In 1984 he founded Avlon Industries, Inc., and his mission was clear from the start: to create products using ingredients designed to have a positive effect on the hair and skin. The winning formula worked, propelling Avlon Industries, Inc into a global hair care company with a presence in 46 countries, a Global HQ in Chicago and operations in Brazil and Europe.
This evening was a must-attend event with special guests such as Mr Syed Jafar Avlon Brazil President, Michelle Thompson Avlon Brand Ambassador Europe and Nicky Montecinos Überliss ambassador in USA.
During this evening Mr Jafar Syed spoke about the company Avlon, the science behind the brand and also thanked all the hairdressing professionals for their loyalties throughout these years.
"The celebration of Avlon's 20th anniversary was inspired by the determined effort of Dr. Ali N. Syed and the Avlon team to bring industry-leading hair care products to a market rich with diversity and opportunities.
Avlon's future remains focused on utilizing its technological expertise to continually expand and develop product lines for our textured hair consumer". Mr Jafar Syed. Avlon Brazil President.