Avlon hit the road... and their first stop is Birmingham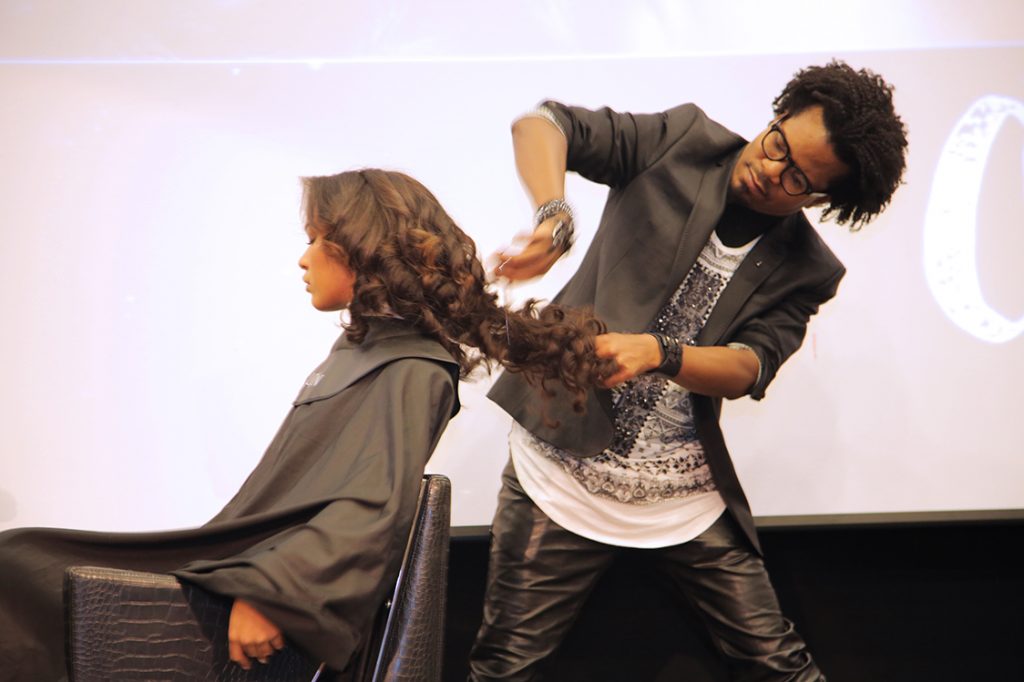 Avlon Europe and GPB Supplies, kicked off the Avlon Academy Live European tour with a sell-out event held at the iconic Birmingham ICC on Sunday 23rd October. Hair industry professionals including Salon Owners, stylists, technicians and educators travelled far and wide to be part of this hair event. With the second leg of the European Tour on Monday 24th October at Lambeth College London and billed as a day of; creativity, inspiration, hair fashion and education, all of these facets and so much more was delivered. Avlon provided the UK with hairdressing excellence across the two days.
Special Guests included; Avlon Founder and President Dr Ali N. Syed, Award Winning Hair Stylist Michelle Thompson, International Stylist Chris Curse and Education Director Jacqui McIntosh all provided aspirational presentations that was geared towards motivating, engaging and inspiring their fellow hair professionals.
Dr Ali N. Syed presented new product ranges with a focus on brand's integral use of Science and technology. Visitors were given an insight to the science behind some of the; ranges, products and ingredients allowing them to gain a greater understanding of the performance, high quality ingredients and best use of the Avlon products.
Education Director Jacqui McIntosh provided some invaluable tips and advice on Salon Business, including client retention, building a brand, improving and upselling of services and treatments.
Award Winning Hairdresser, Michelle Thompson presented the 2016 Transient photographic collection. Then the audience was treated to a hair presentation where they were privy to the inspiration right through to the conception. Michelle demonstrated some awe inspiring cutting and styling techniques across different hair types and textures with her interpretation of seasonal trends and concluded with six inspiration styles on models who gave a formidable catwalk show.
U.S. Guest Artist, Chris Curse provided a mesmerizing stage demonstration as he fervently presented four models with the emphasis being "texture." The audience was held captivated as Chris provided a stylistic performance as he played with concepts of working with shape, various lengths and texture.
Avlon Academy Live, aimed to inspire, educate and provide those who attended with a little more vigour, knowledge about their industry and a greater understanding of Avlon the brand, its products and the nuances of multi-textured hair.
Dr Ali N. Syed outlined why he thinks Avlon Academy Live is important for hair professionals to attend "Knowledge is power! Gain more knowledge into the latest trends and techniques from Avlon Academy Live to help you to become the best professional in the salon industry."