Cimone Cheveux, a freelance hairdresser based in Berkshire, is rapidly making waves in the industry as an exciting and versatile stylist and bridal expert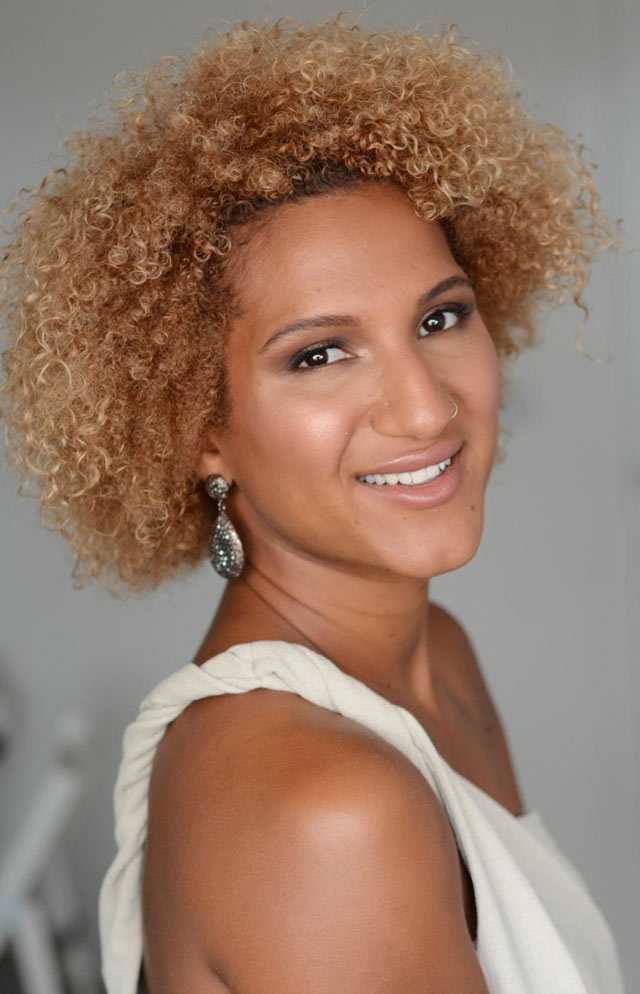 Cimone Cheveux has more than 10 years' experience working in the hair industry, having made a start in hairdressing straight out of school. Her talent was nurtured through apprenticeships in local salons, and her passion for hair was further ignited through education. She has trained with renowned brands including ghd, Redken and Sassoon, creating a strong technical basis for her skills.
During her early career, Cimone found a passion for bridal hair and spent time training with specialists including Kasia Fortuna and Jo Irving. A standout career moment for Cimone was working alongside royalty at Pippa Middleton's wedding in 2017, creating beautiful hair for the bride's guests. Cimone has further cemented her bridal credentials through covers of specialist titles including Rock & Roll Bride and Destination magazine.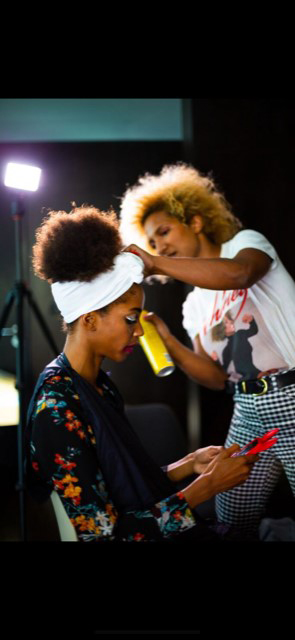 With a desire to broaden her skillset, Cimone has recently decided to dedicate more of her time to creating hair for shoots – proving that her beautiful hair skills aren't just limited to bridal looks. Being freelance allows Cimone the flexibility to be involved in all areas of the industry, including maintaining a schedule of regular clients, growing her session experience and furthering her passion of working with, and educating herself on, afro hair.
Cimone has plans to launch her own bespoke education platform focusing on working with textured hair in the future, but in the meantime, she's keeping clients happy and building her already-established profile of stunning, wearable hair.
Black Beauty & Hair caught up with the talented stylist to pose a few questions:
Why do you like working on bridal hair?
I love doing bridal hair as I love making the bride feel beautiful, the whole buzz in the lead up to the day is so special. I feel so invested on their journey and get overwhelmed when all the pieces come together and they step into their dress.
It's such an honour to be a part of someone's special day and the fact that they chose you to make them feel amazing on one of the biggest days of their lives is momentous and something I will never take for granted.
What are your tips for brides-to-be who want to wear their natural texture on their big day?
Definitely do your research, ideally you want to find a hairstylist who's comfortable working with your hair type. A good stylist will ask questions about your hair, how you regularly wear it, what usually works and what doesn't, it's really important that the stylist knows as much as they can about your hair.
Keeping in mind things like the weather can be important as well, humidity can change everything so thinking about things like do you want to keep your natural curl pattern or enhance your curls will really matter. Also don't be afraid to book a few hair trials with various stylists to really discover what you want and try different styles etc.
My final tip would be prep! The prep in the months leading up to the big day is very important as you of course want your hair to be in the best condition possible, adding in deep treatments once per week will really give your hair the best chance to be as beautiful as possible on your special day.
Cimone Cheveux
Cimone's editorial shoot for Rock & Roll Bride
Photography by @devlinPhotos | Hair by @cimone_cheveux | Make up by @lou_seymore | Art direction by @rockandrollbride | Styling by @mr&mrsunique & @thebijoubride | Assistant: @luckysamphoto | Model: @moniquesterling | Location: @southplacehotel
---
Black hairdressers on our radar…