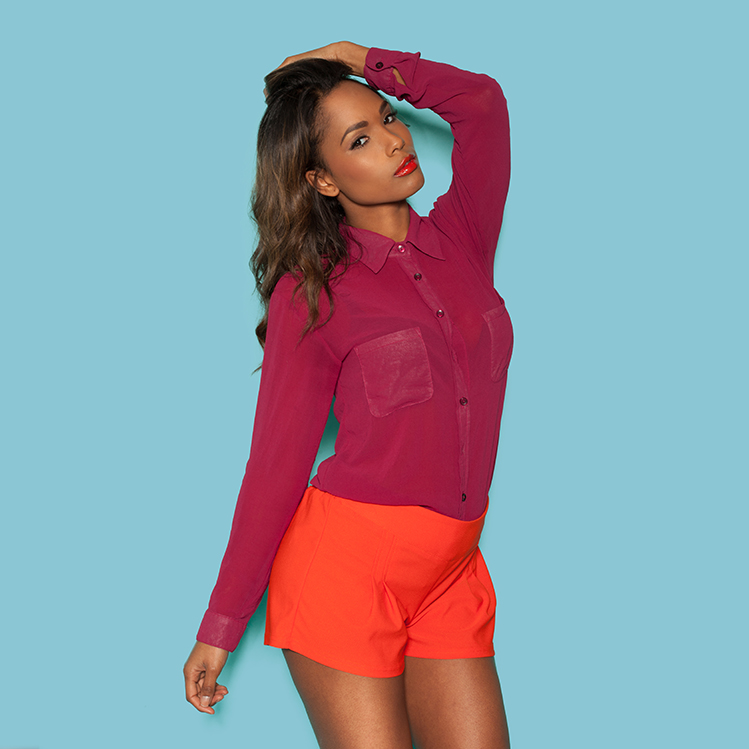 With the help of award-winning stylist 5ive from Hype Coiffure, here are 6 steps to keep those relaxed tresses in pristine condition
By Lesley Buckle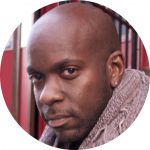 Stylist 5ive
1. STAY HYDRATED
One of the common causes of breakage is dry hair. Strands need moisture in order to retain their elasticity and resist damage. Bearing in mind textured hair tends to be dry naturally, relaxing can dry it out further, therefore extra steps are needed to keep hair hydrated. First, ensure you're using a moisturiser daily, and as water is the best moisturiser, look for products where water/aqua is at the top of the ingredients list. Use products with hair-loving ingredients like aloe vera and glycerine which help improve hydration. After moisturising, remember to use butters or natural oils like jojoba and coconut oil to effectively seal the moisture into the strand. It's also important to ensure you're regularly cleansing your hair of build-up for more effective hydration. Try to avoid using harsh shampoos that can strip the hair of natural moisture and follow cleansing with a deep conditioning treatment at least once a fortnight. Deep conditioning will give the hair elasticity and slip to resist tangling and breakage.
2. GET STRONG
The relaxing process breaks down the protein bonds in the hair to achieve straightness. This leaves the hair with less strength than unprocessed hair. Protein makes up a huge 70 per cent of the hair fibre, and because some is lost during the relaxer process, this has to be reinforced with regular protein treatments. 5ive, director of Hype Coiffure – Battersea, suggests you should, 'Properly reconstruct hair with a protein treatment five to seven days prior to receiving a relaxer.' Get your protein fix by using intensive treatments which contain ingredients such as keratin, collagen or wheat protein every month. Protein can work wonders on fragile hair but be careful not to overdo it. If the hair is exposed to too much protein, this can cause breakage as there needs to be a balance between protein and moisture within the hair strand. To avoid problems, follow every protein treatment with a good moisturising conditioner. Hair should feel strong but soft after treatments. If your tresses feel dry or hard more moisture is needed.
Healthy, relaxed hair is a thing
3. AVOID OVER-PROCESSING
Regular relaxing can take its toll on your hair, but it's often when they're used incorrectly which causes the most damage. Never apply a relaxer to hair that is already breaking and split as this will only further worsen the condition. Wait until your hair is in good shape to apply a relaxer and it's best to limit how much you rely on them. To keep the amount of times your hair comes into contact with chemicals to a minimum, try spacing your relaxers at least eight weeks apart. The longer you can last between touch ups the better, as this makes it easier to identify the new growth, preventing the relaxer being accidentally applied to previously relaxed hair. Be mindful to only ever relax virgin hair to prevent over-processing, which if occurs, leaves the hair in a fragile state and likely to break. The best way to prevent over-processing is to protect previously relaxed hair when root touch ups are done. Ensure your stylist coats your ends with an oil or heavy conditioner prior to the relaxer service as this creates a barrier against the relaxer which runs down the length of the hair when it's rinsed off. 'Also ensure that the proper strength relaxer for your texture is selected in order to retain the health of your hair,' adds 5ive. 'Discuss this with your stylist.'
4. DO YOU NEED TO COLOUR TOO?
Relaxing and colouring is a recipe for disaster if you don't stay on top of caring for your hair. Relaxed hair is made more fragile by the chemical processes involved, so adding more chemicals on top by colouring further weakens the hair. If you've got the colour bug, try experimenting with hair chalks or colour hair spray first, which are both non-permanent and damage-free. If you must colour your hair with dye, stick to rinses as these cause less damage than permanent colour or bleaching. Also remember to space your relaxer and colouring sessions a few weeks apart so your hair has time to recover.
Dr Ali N. Syed, founder, president of Avlon Industries Inc brings us up to speed on the advances made in relaxer technology
5. GENTLE STYLING
A lot of breakage occurs during the styling process as often we try to do too much to our hair and don't handle it with care. Relaxed hair may be straighter, but it still requires gentle detangling with a wide tooth comb. It's less damaging to detangle hair when it's mostly dry as the hair is most fragile when wet. Sectioning your hair will make detangling easier and ensure you comb carefully from ends to roots to avoid causing breakage. Also try to use styling accessories that are gentle on the hair. Swap cotton headbands, which suck out moisture, with satin wraps, and metal clips hairbands, which can snag or break strands, for hair accessories made of smooth and softer materials.
6. TURN DOWN THE HEAT
Relaxed hair can't take as much heat as natural hair and using it regularly dries it out – the number one cause to breakage. If the hair is damaged, heat should be avoided completely. Healthier tresses can take the heat, but use should be limited to prevent damage; no matter how hard it can be! Where possible air dry or only use the 'cool' setting on your blowdryer. When you do use heat, keep the temperature low and never reach for your heat styling tools without using a heat protectant first. 5ive suggests using serum or gloss to smooth the cuticle before using heat tools for a super sleek result.
SaveSave
---
More relaxer stories…