Horsetail is the latest wonder ingredient to provide benefits for weak hair. We look at how this mineral-rich extract is being used to strengthen and grow hair
By Raisy Aquino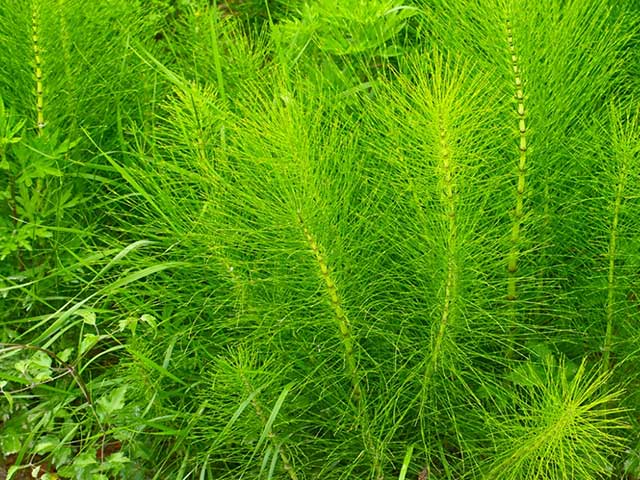 Horsetail leaf (Equisetum arvense) is a plant that has been used as an herbal remedy for centuries. Extracts of the plant have been used to heal cuts and wounds and treat skin conditions like acne, eczema and psoriasis. It is also beneficial to hair as it helps to reduce hair loss, strengthens hair follicles, promotes new hair growth and also helps the condition of the hair.
The reason why horsetail is so good for skin and hair is that scientific studies have shown that the herb contains a high content of silica, a nutrient associated with collagen that promotes the strengthening, elasticity and resistance of bones, nails and hair.
Horsetail properties
But, in addition to silica, horsetail is also rich in selenium and cysteine, both substances recognised for promoting healthy hair growth.
Among the other benefits of horsetail is that it acts as a powerful antioxidant and activator of the blood circulation of the scalp, which undoubtedly benefits the hair follicles. Whether taken internally in the form of capsules or topically in a haircare product, horsetail strengthens hair health by preventing free radicals from damaging hair fibres.
Why leading brands use horsetail in their formulations
Therefore, if you are looking to promote the healthy, strong, shiny and resistant growth of your mane, horsetail is the ideal herb to use. In fact haircare brands like Mane 'N Tail use horsetail leaf extract in many of their formulations including the Herbal Gro Shampoo and Conditioner, Hair Strengthener and Braid Sheen.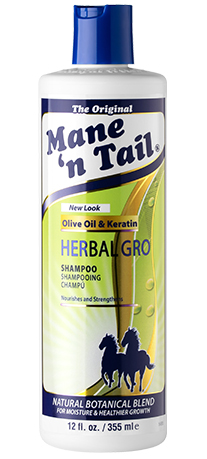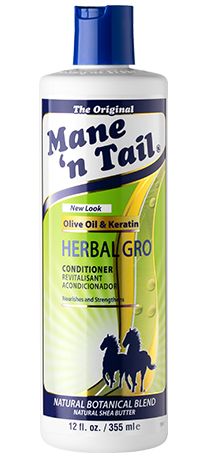 Devon B. Katzev, president of Straight Arrow Products Inc. and manufacturers of Mane 'N Tail commented: "Horsetail is from a herbaceous plant with antioxidant benefits that help reduce the ageing of hair fibres. The presence of horsetail in hair fibres lowers the rate of hair loss, as well as increases brightness and shine. It helps to aid in the growth and strength of hair by stimulating blood circulation within the scalp, thus improving the function of the hair follicles."
Hair health brand Viviscal also use horsetail in their Viviscal Women's Supplements. According to their spokesperson, "Hair is collagen-based and silica (horsetail plant extract) is absolutely essential for the body to create and maintain collagen. Silica is essential for healthy connective tissue. As we age, scientific measurements have shown that the human body retains less and less silica therefore, it is important to supplement it."
Other brands that have found the benefit of this silica-rich plant extract:
Keisha Charmaine, loc-star influencer and YouTuber offers Horsetail Leaf Growth Oil ($42), which is one of the best-selling products on her website and can be used by anyone who wants to strengthen their hair or reduce hair shedding.
---
For an internal boost Holland & Barrett, one of the world's leading health and wellness retailers and the largest in Europe, sells Holland & Barrett Horsetail 30 Capsules 160mg (£11.99/30 caps).
---
Professional salon haircare brand Eufora, uses horsetail in their Firm Mist (£22.50), which helps resist humidity and is used for restyling the hair.
---
Horsetail is also used to make tinctures and teas. Natural haircare company Nylah's Naturals sells a Herbal Hair Tea Grow Blend (£5) that contains horsetail and helps with hair growth.
Nylah's Naturals Herbal Hair Tea Demo
---
More haircare…