Post-baby body tips and nutritional advice from Janet Jackson's personal trainer, Paulette Sybliss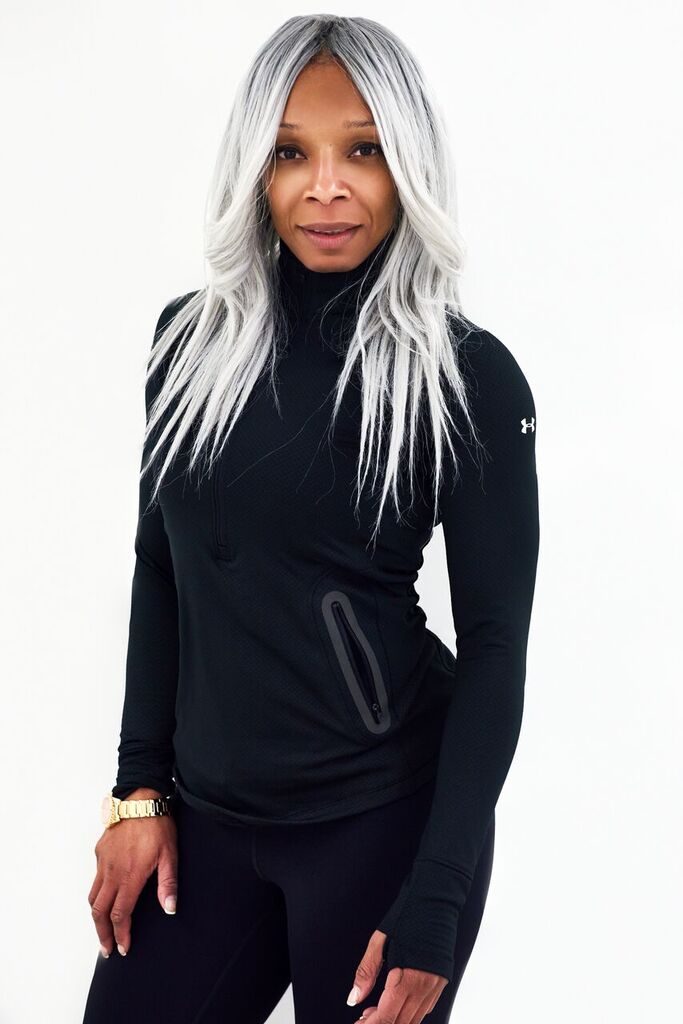 As Janet Jackson comes to the end of her sell-out, 56-city USA State of the World tour, her personal trainer Paulette Sybliss reveals how she helped Janet get her post-baby body back without doing any conventional cardio.
Paulette started working with Janet just eight weeks after the birth of her son Eissa, helping the 51-year old megastar get back in shape for the tour.
Here are her five top tips for getting back into shape after the birth of a baby and some sound nutritional advice.

1. All in good time
Don't rush back into exercising. If you were an avid gym-goer before having the baby, be prepared for the fact that it may take several weeks before you will be ready to do any exercise again.
2. Be realistic
Be realistic about what is and isn't feasible once the baby has arrived. Going out to a gym might not be quite as easy as it was before so consider exercise programmes that you can easily follow at home. There are so many good DVDs and You Tube channels available, you will be able to find something that suits your ability and personality. Why not exercise with your new arrival? Going out for walks and pushing your baby in a pram/pushchair is both cardio and resistance training all at the same time.
3. Pelvic floor
It's easier said than done but make sure you do your pelvic floor exercises – and do them correctly. As both a personal trainer and mum my top tip is once a month when you are using the toilet na dpassing urine, halfway through the flow try to stop the flow by engaging your pelvic floor muscles, if you can, this is a good indication your pelvic floor muscles are working. If your pelvic floor is weak it can make other exercise such as abdominal work much harder further down the line and even cause the risk of injury.
4. Work with weights
If you want to tone up after the birth of your baby, just as Janet Jackson did after the birth of her son in January 2017, try weight training. People are surprised that when I worked with Janet we did no conventional cardio. When you do weight training your body can continue to burn calories at a higher rate long after the session is over, and this is when you'll see a difference in your body shape.
5. Build up
I totally understand that after having a baby, exercise can be the last you want to do – or have the time or energy for! So start with a small amount each day and this will make a big difference. The great thing about free weights is that they can be done in the comfort of your own home. You also can use your own body weight, think push-ups, think squats, think lunges. No additional weights are needed for these exercises and they are still very challenging. Once you start seeing the results, you'll stay motivated and never look back.
How Janet Jackson lost over 50lbs post-baby weight
---
More celebrity secrets…