The young, budding hair guru talks about his steady climb to the top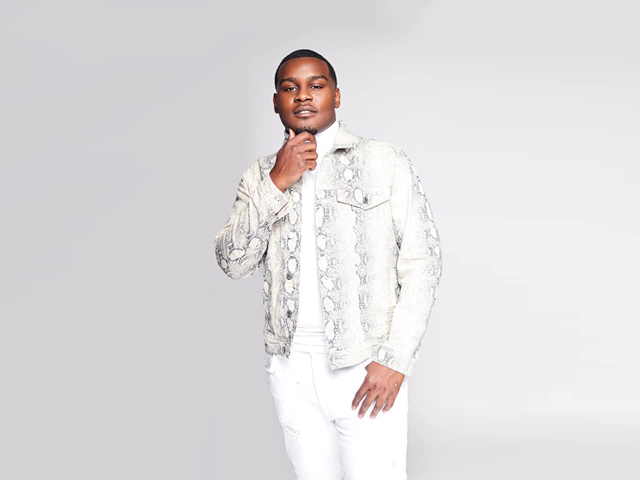 Celebrity hairstylist, Jonathan Wright is a 23-year-old hair prodigy. Hailed as the hairstylist on the rise from Dallas Texas, Jonathan Wright made his first million before the age of 23, and just like his client, Meghan Thee Stallion, he is coming for the number one spot.
The budding hair guru's celebrity clientele list also includes Doja Cat, Sza, Blac Chyna, and KeKe Palmer, and most recently rapper, 6ix9ine.
Jonathan's collaboration with the highly controversial rapper went viral and turned heads with 6ix9ine's undetectable rainbow lace front as seen in his latest "Trollz" music video featuring Nicki Minaj and curated by Jonathan Wright himself.
Black Beauty & Hair recently caught up with the talented hair artist.
How did you get into the industry?
I got started as a wardrobe stylist. At the time, I had a celebrity client getting ready for the BET Awards and her hairstylist canceled on her. I saw that opportunity to step in and get the job done, and it didn't interfere with the moment we were creating for the awards. I did her hair and it came out amazing, and everything kinda took off from there.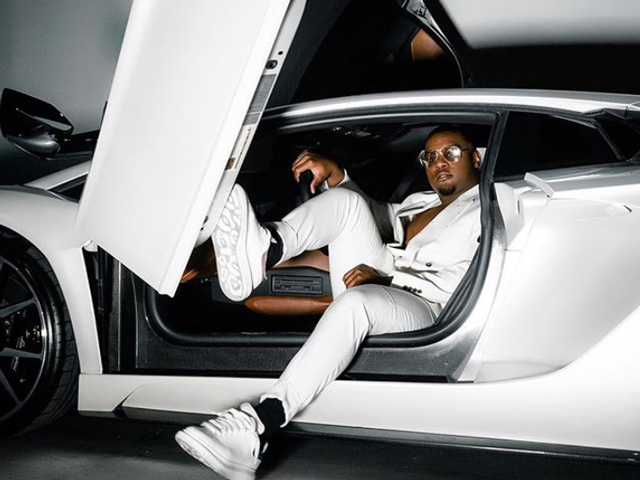 How did you make your first million?
I earned my first million by saving every dollar I had. I prioritize my money for things I specifically had to handle with my expenses. If I didn't need it, I wouldn't buy it. I didn't buy unnecessary items. I ensured I properly put money aside. My motto is planning for the future! I really try to emphasize planning and being prepared for the future because you never know what is going to happen.
What qualities do you need to make a good celebrity hairstylist?
First, you need to be able to understand the clients that you have. Secondly, allow yourself to create looks you and the client feel comfortable in so their self-esteem goes through the roof once that style is put on them. Also, it's important to be creative and not be afraid to step out the box. You can step outside the box by doing styles and colors they've never done before. Try colors and be able to accept and learn from criticism. You'll have those doubts. We are our biggest critics. It comes with confidence. If you're willing to go for it and try it out a new look that helps any stylist in being creative and having willpower.
How did you cope during the pandemic?
Staying busy and ensuring safety. Although it is a pandemic and many have slowed down, I'm using this opportunity to tap into other areas I wasn't able to give much attention to before. I am releasing more Youtube videos regularly, and I still book a lot of my VIP clients. I'm focusing on areas that will not only better me during the pandemic, but after as well. I just keep going with business whether it's interviews, videos, deals, or maintaining my creativity.
What are your thoughts on diversity in the beauty industry?
I think it's a very diverse industry. Light is shone upon in many areas. Everyone is getting their hair styled, and a lot of people are tapping more into the beauty industry. Whether it is through hair, cosmetics or anything in regard to making yourself more beautiful, the diversity is amazing and will continue to grow.
What are a few full lace wig installation tips you can share with our readers?
I provide in depth tips and tricks in my one on one classes. We share information on how to install wigs, how to properly trim, and different types of glues you'll want to use, and other things you can do to achieve what I call a slayed full look. I prefer a full lace wig because you're able to do more with it, and have more control when it comes to coloring, trimming and fitting.
Stay connected with Jonathan Wright at: @iam_jonathan_
---
More black hairdressers on our radar…