Nicky Bentley founded Crown Connective to help entrepreneurs get in contact with suppliers via vendor lists, which are helping businesses and companies grow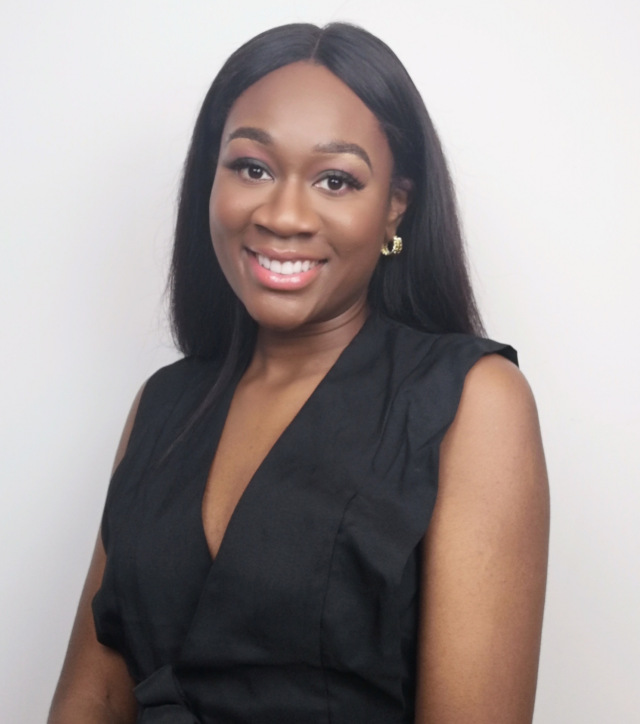 Vendor lists are new to the UK, and Crown Connective founder Nicky Bentley is responsible for it. She started her business in November 2020. Since then, she has supported new CEOs by researching the wholesale market sector and providing business resources.
What did you do before you became a black business founder?
I previously owned a online jewellery store called Boujee Babes UK, whilst working part time in a utilities company.
What is the Crown Connective?
Crown Connective is a B2B business that connects business owners and budding business owners directly to manufactures, suppliers and wholesalers. We do this by carefully researching and testing suppliers on your behalf.
When sourcing our suppliers listed in the Crown Connective e-books, we chose suppliers with feedback scores of 2,000 or more and a 95% positive feedback rate. All supplier lists are purchased via our website www.crownconnective.co.uk and e-mailed instantly.
Can you explain a little about 'vendor lists' and what they do?
Vendor lists are a contact list curated to help existing business owners and budding business owners find products for their online or physical stores. Vendor lists save the entrepreneur time, and time is one thing business owners must prioritise.
A vendor list is usually in the format of a downloadable word document. Listed would be contact details (telephone numbers, e-mail and websites) for wholesale suppliers, manufactures and vendors located either in various countries.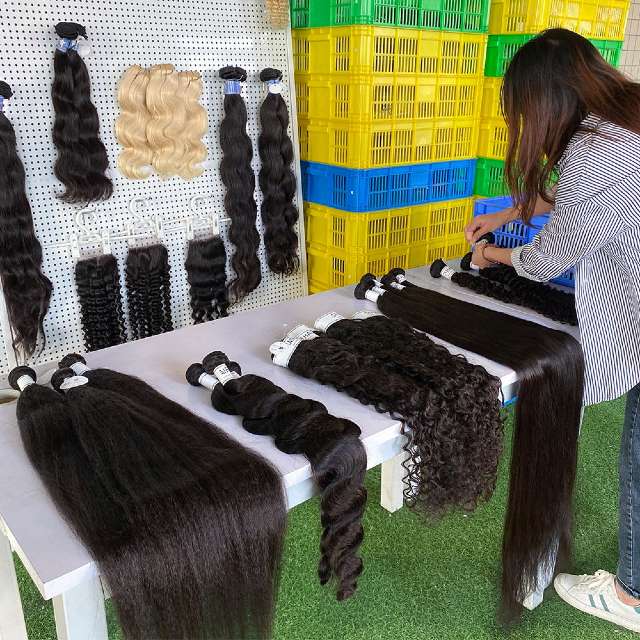 Vendor lists are a type of directory for your business niche. For example, anyone wanting to start their own hair business selling human hair, styling products and hot tools would purchase our 'Human Hair & Hair Care' vendor list. We have vendor lists for various business niches from womenswear, spiritual products and electronics.
Sierra Gates (Love & Hip Hop Atlanta) Christianna Hurt (Boss Palace and Her Kingdom Resources) are two celebrities who have started VL companies. Why do you think this kind of business appeals to them?
I think what inspired Sierra Gates to get involved in the vendor list industry was from her previous struggles in life (teenage mother who struggled financially). She's exhibited women empowerment traits various times throughout the Love & Hip Hop show. Sierra is focused on helping other women boss up, and does this well by teaching them financial freedom tips and giving them access to vendors via her company Money Monster Academy. Her ethos is about helping women start businesses, so they can provide financially stability to themselves and their kids.
Christianna Hurt, is also another female business owner whose driving force is female empowerment. I believe Christianna saw a gap in the market and monopolised off something that was rare at the time, vendor lists.
Having links with influencers and celebrities from working in the industry, Christianna knew how where American celebrities and influencers purchased some of their clothes from. She saw a gap in the market, sharing with consumers where their favourite celebrities and influencers purchase their clothes from. She decided to sell the information at a price to help other females start businesses or help them dress like their favourite influencers.
Do you think the UK is ready for vendor lists?
Yes, I do think we are ready for vendor lists. Business incorporations went up to 30% within four weeks during December 2020 compared to the same period last year. The growth for incorporations since then has continued to grow.
In 2020, the number of companies with no employees, referring to sole partnerships and partnerships or companies with only a working proprietorships, has continued to increase faster than other business sizes and they now account for 4.57 million business in the UK – 109,000 more than 2019. Source: Merchant Savvy.
How did you raise the capital to fund your business?
I used savings to fund my business and a small business loan from Virgin Start Ups.
What is the brand's USP?
Crown Connective USP is that we provide our customers with suppliers and wholesale manufactures in the UK, USA and China. Our competitors focus more on USA and Chinese wholesale suppliers.
What also sets Crown Connective apart from our competitors is that we offer product reviews. On our IGTV, we unbox and talk about some of the items from the suppliers listed. We also have a range of educational e-books to help entrepreneurs better their businesses.
Where are your suppliers based?
Crown Connective's USP is that we offer our customers contact details for suppliers and wholesale manufactures located in the UK, USA and China. Most of our competitors only focus on suppliers within the USA.
Crown Connective customers are world-wide and we take into consideration that not all business owners have the necessary licenses to purchase wholesale items. For example, in the USA you need a sellers permit or a LLC licence. We give our customers the option to use suppliers who require a licence and suppliers who don't.
How do you balance being a mum and having a company?
Being a single mother and an entrepreneur and finding the balance is still a work in progress. I follow a flexi routine as my structure can change very last minute — my daughter is an actress so I have to chaperone her to castings and filming.
What I tend to do on a weekly basis is plan and tackle tasks that have a deadline and work my way down to tasks that are not time constrained. I give myself permission to have a break, as a single parent I can't do everything so I take between 2-3 days off to replenish myself and practice selfcare.
Being a mother is challenging and adding a work schedule can intensify things even more. I just try to find a balance in my busy schedule, remembering to give my daughter my time, making time for myself and sticking to my business gaols is how I juggle this 'mumpreneur' life.
What advice would you give to up-and-coming black mumpreneurs?
The first tip I would give to black mumprenurs is to know yourself. You need to know your purpose in order to understand your why. You need passion and perseverance in order to achieve your goals.
• Keep Your Business To Yourself: I've learnt in business and life, oversharing information about your business and dreams can sometimes keep you stagnant in life. Try to not share information about your business goals or anything you are working on until it has been finalised or is published. Oversharing information can place unnecessary pressure on you to start or complete your said 'goals'. Sometimes outside energy can hinder your success, people may try to discourage you and family and friends may even be jealous of your success or ideas.
• Network: Your connections can determine the success of your business or your own survival. You will need a mentor or another friend who is an entrepreneur. When you feel like quitting or you need help navigating through financial and legal queries you need someone in the same industry to help you run a successful business.
Always keep a network of professionals in various business industries, you may need help with social media in the future or a marketing expert to help your business grow.
• Use Social Media To Your Advantage: Leave the fear behind and be the front of your business. People want to see who's behind the brand. Make connections with your followers via iGTV, YouTube or Reels. If you are scared to show up online live, pre-record your videos and post, it will never be perfect, but it will be authentic and that is okay.
• Learn How To Delegate: Black women sometimes find themselves subconsciously in the 'strong black woman role' too much. We do not need to do everything and it is ok to ask for help. Delegation gives you time and enables you to focus on the 'right' opportunities.
Who inspires you?
In regards to my work ethic and wanting to become self employed, my grandmother, mother and father are my inspiration.
My father is a first generation Caribbean who came to the UK in the 80s. He retired early and migrated back to St Vincent & Grenadines to start his own agricultural export business. My mother single-handedly raised five kids whilst working as an NHS nurse. She showed me with hard work and pursuing your passion, there isn't anything you can't do. My late grandmother was a market stall owner back in St. Vincent, she worked up until her late Seventies selling fruits and vegetables to local islanders in the Kingston market.
Where can we find you?
You can find Crown Connective on Instagram @crownconnective and our website is www.crownconnective.co.uk.
---
More black founder brands…