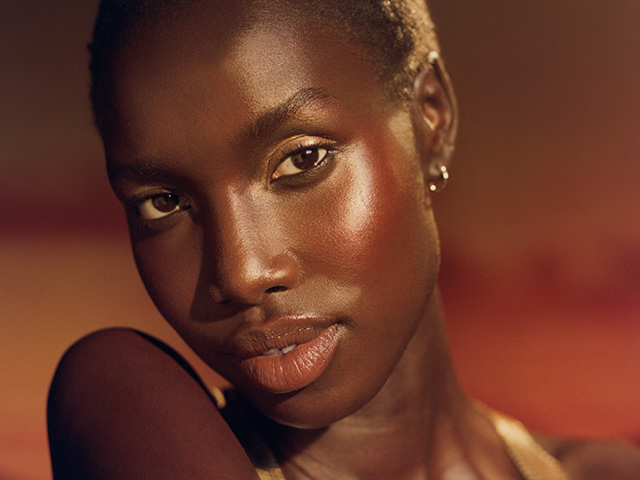 After countless Instagram comments, emails, Tweets, and Reddit threads, Glossier have brought out Solar Paint – a weightless, luminous bronzer crème for instant summer skin
The new Glossier bronzer was designed to capture that "I've just spent all day in the sun look" bringing warmth and dimension to the face. Available in four shades ranging from Flare for fair-light skin tones to Volt for deep-rich skin tones.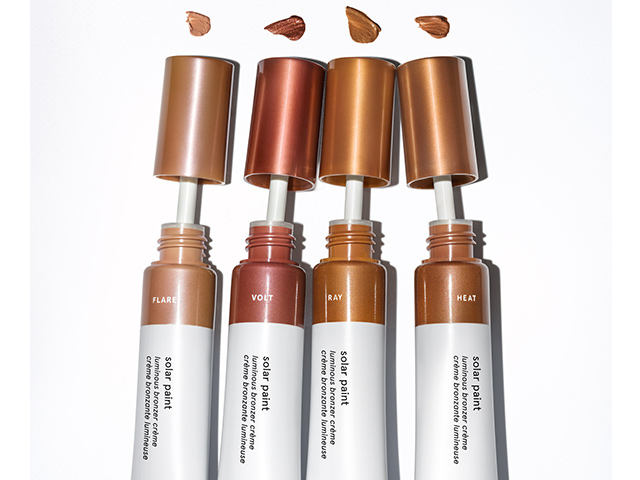 We're currently loving Volt as it shows up well on deeper skins as a beautiful deep burnished coppery bronze which adds warmth and brightness to darker tones. Which, our tester told us, makes much more sense compared to other bronzers that tend to be an even deeper version of her skin tone and don't add the warm lift that she requires from a bronzer. For tan to deep skin tones, Heat is a rich, brown bronze with gold pearl. Glossier Solar Paint (£17) is available from Glossier.com
Fatimot Isadare was one of the makeup artists who consulted with Glossier on Solar Paint during the development process. In this Q&A, she shares insight into the formula, finish, application, and some personal tips and tricks.
How would you describe Solar Paint?
Solar Paint is a cream texture with a beautiful pearlized finish that leaves the skin bronzed and glowing. Cream-based formulations are my go-to during makeup application, especially for a bronzer, because they give a supernatural finish to any look.
Any tips for applying Solar Paint?
Solar Paint can be applied directly from the applicator to your face and blended out using a circular tapping motion with your fingers. Cream formulas can dry down relatively quickly, so I like to work in sections, starting with a few dots along the cheekbones, blending, repeating around other areas of the face, and going back anywhere I want to add more dimension.

Alternatively, I like to apply the product to the back of my hand, use a fluffy brush to pick up product and bronze where you normally would. This technique allows for the product to warm up from your body temperature for even better blending.
How can bronzer be used to create different looks?
I love how versatile bronzer is! You can achieve so many different looks depending on where and how you apply. If you want a more bronzed look apply to temples of the face, tops of the cheeks, and bridge of the nose—the areas the sun would naturally hit. For a more sculpted look, focus on your temple and the hollows of your cheeks, blending slightly upwards.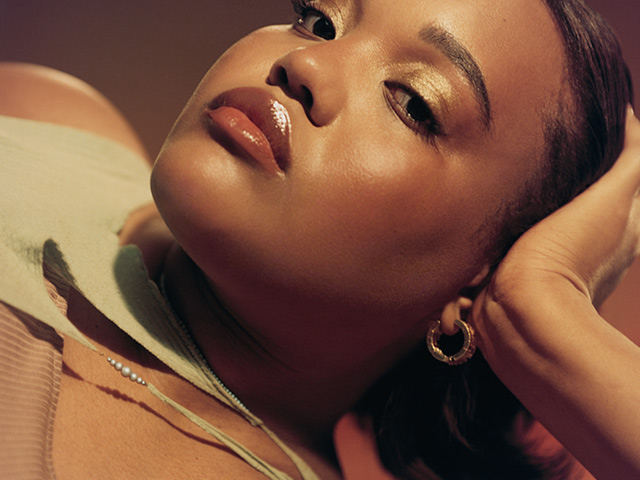 What are the benefits of using a cream formula?
There's a lot of reasons that I love using cream formulas! First and foremost, they're much easier to blend. I always tell my clients, especially those who are new to using cream products or to make-up application in general, that because creams blend more easily, they're almost impossible to mess up. There's also the added benefit that the cream-based products tend to give a more natural appearance to the skin; in the case of Solar Paint, the luminous finish leaves a soft glow, as though your skin is lit from within.
Any tips for finding the right bronzer shade?
Since bronzer is used for the effect of giving the skin warmth, as if you've spent the day in the sun, you want to go for a shade that is slightly darker and warmer than your natural skin tone. It's also good to remember that your skin tone may change between summer and winter, so make sure you pick a shade accordingly.
---
More make-up…