B:UNDENIABLE is the newest cosmetic colour range for women of colour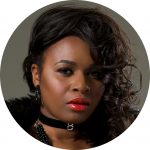 Nadine Bryan
Sum up your brand in three words
Superior. Value. Reliable
Brysocréma is an unusual name for a cosmetic brand, how did you come up with it?
When I decided to create a cosmetics company, I wanted something that would incorporate my family name with a lasting legacy to be proud of in handing down to my children. So Brysocréma was a play on words for Bryan, Soaps and Creams and that would be the umbrella for a collective of different products under one brand.
Where did your story begin?
I was going through a transition both personally and career-wise. I had recently completed my degree in Law but felt like I had no control of where I was going.
In 2014 I started to look into hair and body cream products that used active ingredients and gave the consumer positive results. I had been making products for my own use for quite some time and as a result, I would have a lot of people ask me what I was using and that's when I thought this is actually something I could do myself and sell. I started researching make up and consumer issues (in particular for women like myself) and making mineral products at home.
In 2015 I met with the beauty buying team of a retailer, who understood exactly what my concept was and agreed that there certainly a need for an upscale UK beauty brand that specifically targeted those with darker skin tones.
With this in mind B:UNDENIABLE was born, with an empowering message to B:U and will be the visual founding range of Brysocréma with the other ranges to be introduced in the future.
How are you funded?
With a lot of sacrifice I have self-funded my company from the ground up. It has been a struggle and not having enjoyed a salary from my job has been hard as well as deciding to sell my car in order to really push the brand and cover those needs first. Some would say that it's not a responsible thing to do considering my personal circumstances. However, I have always advised my kids that nothing comes easy and if you believe in what you're doing, you'll make the necessary choices to make your dreams come to fruition.
My aim is to grow a brand that has a positive lasting impression with consumer confidence at the forefront as opposed to profits, as then your focus shifts to it essentially being about the money.
Have you faced setbacks starting up your company?
Like any start-up company it becomes part and parcel to have gone through setbacks – it is the nature of the game. However, it's a question of how you navigate through such issues and are you able to jump that hurdle? Business is not for everyone and being a business owner is certainly not a 9-5 and I have often related it to having a new born, (it's 24 hours, 7 days a week). However, the rewards will come in time, at the moment, it's about creating a platform for a consumer to gravitate to.
What is the brand's USP?
B:UNDENIABLE is a double message brand of self-confidence, empowerment but no matter what, to just B:U. It's your identity and character through colour.
The range is formulated for melanated skin by mimicking the undertones of the individual i.e. the cooler the complexion the cooler the pigments used and conversely for warmer complexions. This has especially been used in our foundations, lipsticks, eyeshadows and setting powders.
Also, offering investment products that underpins value for money by using little product that goes a long way, helping to save money in the long run.
This is where the superior quality of the ingredients is key by having highly pigmented products with fantastic coverage that moisturises and doesn't require you to build to the desired effect.
Most budding beauty entrepreneurs start with just lipsticks, but you've got quite an extensive range. Can you tell us about this.
I try and think about consumer requirements: how do my friends and family shop? How did I use to shop before having my own brand? It's about satisfying consumer expectations and bringing that to the fore.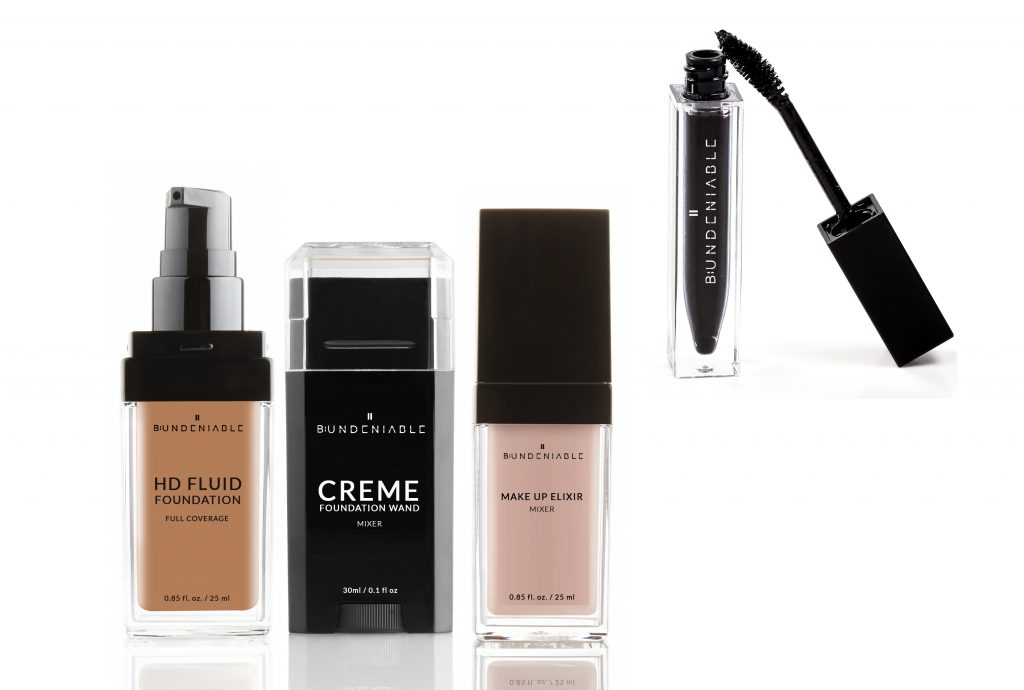 Be:Undeniable has an extensive range
Everyone is different and it really comes down to choices and I feel the more choice the better. Trying to sell one product type in six colours can be difficult as that is all you have and the consumer either likes it or not. However, having a range of different product types for various complexions opens your ability to attract more consumers to your brand.
Foundations seem the hardest thing to get right. How have you made sure that your foundation colours suit darker skin tones?
I have to say that even though I only have launched with six liquid foundations I have matched many skin tones and have consumers from various backgrounds from Eastern European, Middle East, Asian and Afro- Caribbean descent. In terms of getting the right foundations for darker skin complexions it really comes down to the undertones of yellows and reds (which for our darker foundations we have both).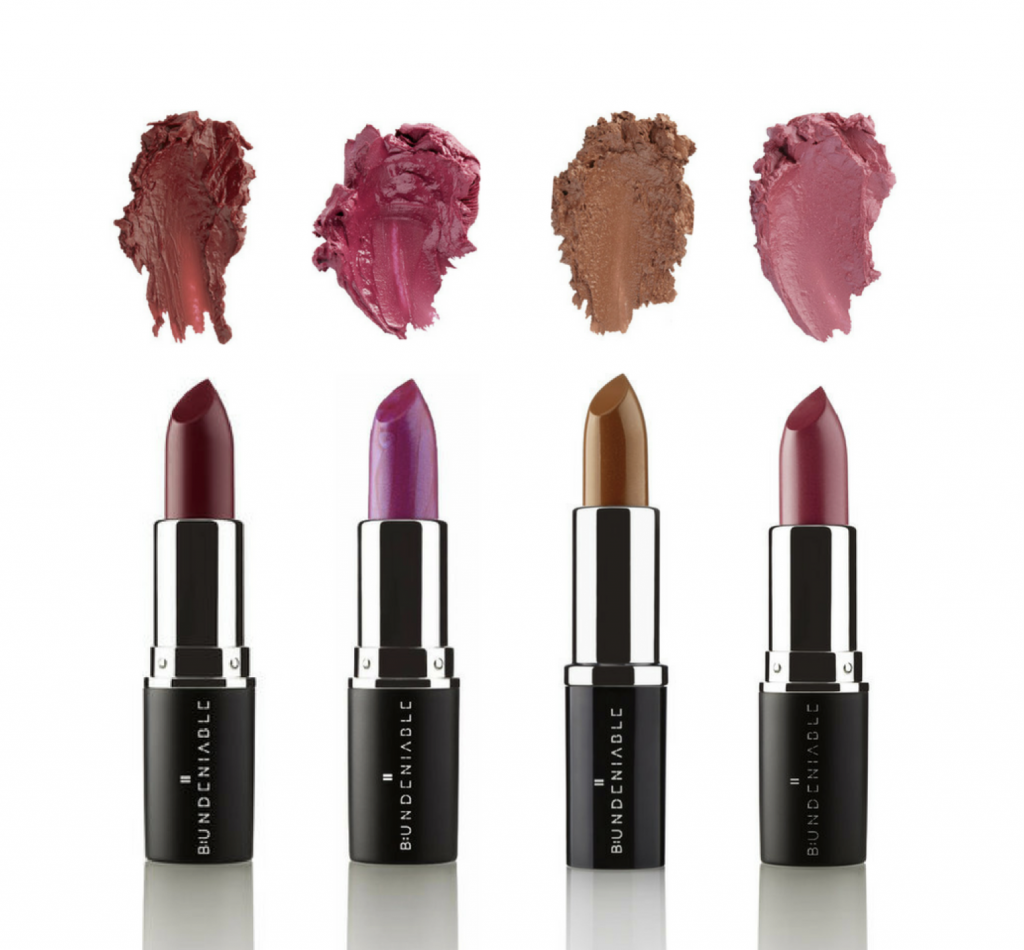 Lipsticks
What's your hero product?
Our bestseller has to be our Strobe Radiance (Primer), it's a great lightweight bronzed, moisturising product that can be used as a base, mixed in with a foundation or used as a finishing product.
What are your go-to products from your own make-up collection?
My personal favourites are the Make Up Elixir (to moisturise at night), Strobe Radiance (for a bronzing effect when I go out as a base), Crème Foundation Wand (as it has castor oil) and the Audacious Lipstick in Tahini.
What advice would you give to budding entrepreneurs?
You have to evaluate what your ambition is in life and work backwards. That has to be your end goal and then forge your plan of how you are going to achieve it. If you're about get rich quick schemes then business is not for you as the brands you are hearing of now that are leading in the industry have been going for 20 to 30 years already. If you're about growth, determination and going through the rise and fall of all aspects of business, then you need to persevere and see it through. Then you can enjoy the fruits of your labour.
What's an important piece of beauty advice that you'd give to all women?
The brand's name B:UNDENIABLE acts as an affirmation and can be relatable to all manner of women in different ways. The message it simple it's to B:U.
Where can we find you?
www.brysocrema.co.uk
FB: Brysocrema
TW: @Brysocrema
IN: @Brysocrema
---
---