Whatever the problem, create the perfect brow to shape your face with these tips from Silk Oil of Morocco Silk Fibre Brow Enhancer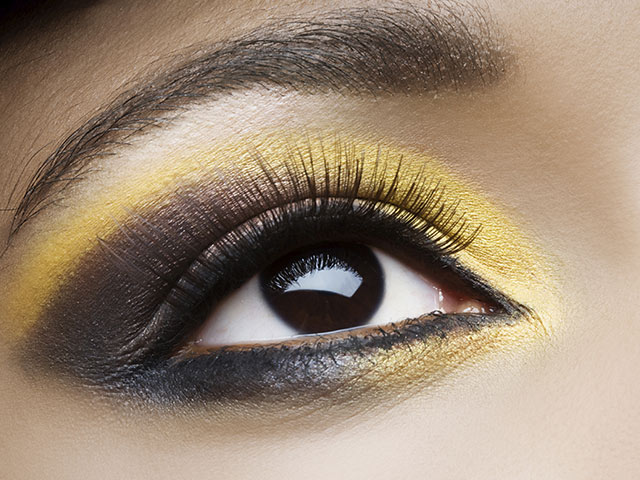 Eyebrows are a very significant aspect of our appearance, and are what shapes our face and adds definition instantly. Beautifully shaped brows are an important part of a polished look, and attention to detail on these hairs comes naturally to us. With celebrities such as Cara Delevingne and Kate Middleton rocking big, preened eyebrows daily, and keeping that look in vogue, it is as important as ever to have perfect eyebrows.
Over-plucking or a disastrous trip to a salon has happened to many of us. However, thanks to Silk Oil of Morocco's Fibre Brow Enhancer (£21.95) and the following tips, waiting for regrowth will never be a problem again. Helping to cover unwanted gaps, concealing plucking errors, thickening thin brows, and creating a defined shape that is not otherwise visible, Silk Oil of Morocco Fibre Brow Enhancer is the miracle make up bag must-have.
Over-plucked eyebrows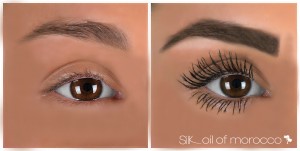 Problem: Over-plucking
Reason: Leaves gaps for a short or long period of time, and thin and sparse brow shape.
Solution: Silk Oil of Morocco Fibre Brow Enhancer will latch on to even the shortest of hairs and will cover any unwanted gaps.
Unruly, shapeless brows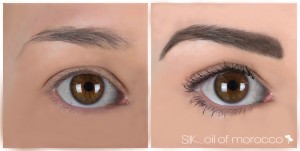 Problem: Unruly brows with little or no shape
Reason: Thick brows are a popular look, but it can sometimes look messy and untidy, and can give the impression that grooming is not a priority.
Solution: Attain perfectly neat eyebrows with Silk Oil of Morocco Fibre Brow Enhancer, and give any doubters something to talk about.
---
More eyebrows…