Award-winning celebrity hairdresser Michelle Sultan is the creative director and brand ambassador of new curly girl range Imbue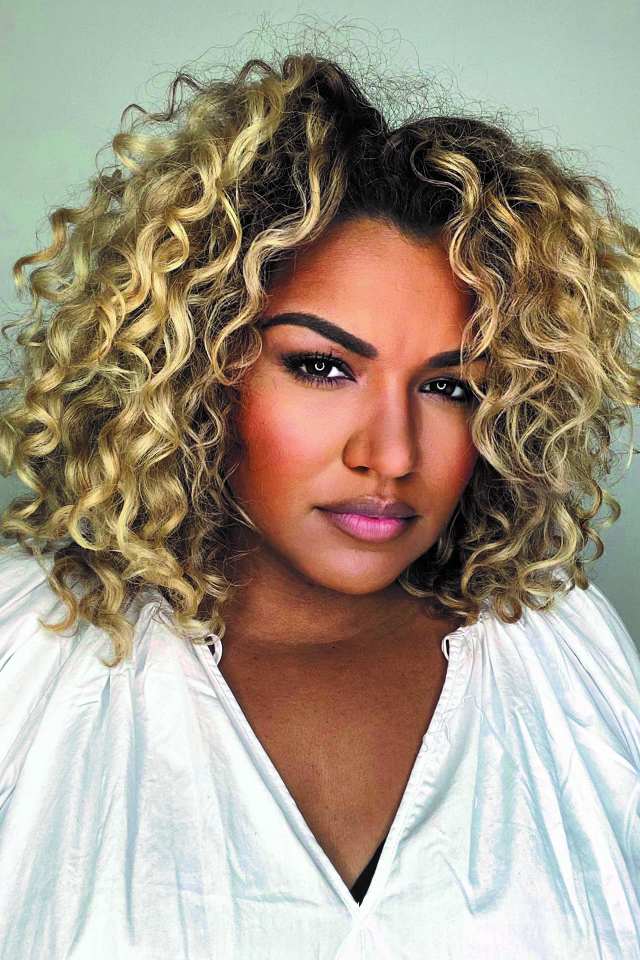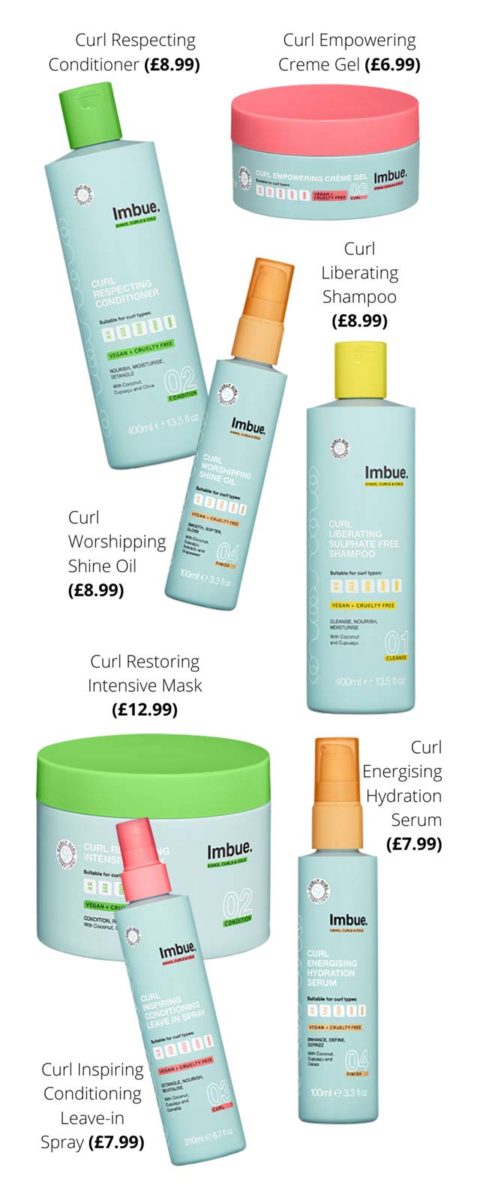 The Imbue hair collection has been formulated with the support of afro hair veteran Michelle Sultan – a force for curls and the magic behind the tresses of Amber Gill, Jennifer Hudson, Alesha Dixon and Jordyn Woods. Michelle used her 20 years' experience to help ensure each and every product was curly girl compliant, and to make sure to respect and empower curls, giving curly girls, no matter what curl type, the curl confidence they deserve.

Is Imbue a black owned brand?
Imbue isn't not black owned. It is a range for all curly hair types from 3A to 4C, regardless of race.
Why did you get involved with the brand?
I am a hairdresser and specialise in afro hair and I have worked with all hair types for the last 20 years, so it was important for me to be involved with a brand that celebrated all curly hair types.
Did your experience as a hairdresser help in formulating Imbue, if so, what were your requirements?
100%, I always wanted to make sure that there was a product for all hair curl types and that they were curl method approved The Imbue range is heavy on moisture levels which I am really pleased about.
What is the USP of the brand?
Celebrating all curl types and giving a positive message to people with curly hair about embracing their curls.
What is/are your hero product(s)?
I like them all but it has to be the Curl Liberating Sulphate-free Shampoo (£8.99/400ml) as its super gentle for cleansing. This product excites me as the curly girl method often doesn't include shampoo, but I love the feeling of clean hair, but I need to use a shampoo that's not drying, and will nourish my curls without leaving them stripped of moisture.
Many natural hair products are formulated for Curl 3 types by concentrating on curl formation/pattern, is Imbue really suitable for 4C coils? Which products would you recommend?
Yes it really is suitable for 4C coils, I recommend all of the range, but what I would say is if you feel hair needs extra moisture the Curl Worshipping Shine Oil (£8.99/100ml) is great to use to top up moisture leaves without leaving hair feeling greasy. The Curl Restoring Intensive Mask (£12.99/300ml) is another great one to use.
Where can we find the products?
www.imbuecurls.co.uk and Lookfantastic.com
---
More black haircare brands to know…